Voluntary Disclosure Lawyer Scam Warning "Flat-Fee without Tax Prep"
Voluntary Disclosure Lawyer Scam Warning "Flat-Fee without Tax Prep"
Another year, another Offshore Voluntary Disclosure scam is upon us.
Don't worry, we're here to help!
Why You Need a Tax Attorney
Since the issue of willfulness versus non-willfulness could lead to bigger legal and tax issues down the line, you will want your tax representative to be an attorney, to ensure that any legal communications with your Attorney are protected under the Attorney-Client privilege.
Offshore Disclosure and Being Dually-Licensed
And, since the majority of your questions will be tax related, you'll want your attorney to be a dually-licensed Attorney/Enrolled Agent or Attorney/CPA — who handles both the tax and legal portion of your submission.
* Using an outside CPA puts your confidentiality at risk.
Don't Get Tricked into the "No Tax Prep, Flat-Fee Scam"
Not all 'puffed-up' billing is hourly. 
There's a new "flat-fee" scam these days, in which some of the younger, less-experienced, sole-practitioner attorneys want to make you think they are doing more for your case than they really are.
They write blog posts which are just snippets of posts, examples, and pages taken from more experienced offshore disclosure firms, such as our firm's articles, and articles written by other highly-experienced offshore attorney firms.
Most Voluntary Disclosure Cases are Tax Cases, with Legal Analysis of Tax Issues
The best part about having a dually-licensed attorney is that because the tax portion has a legal aspect to it, the Attorney/EA or Attorney/CPA is there (all in one person) to answer all of your tax and legal questions.
If the non-dually licensed attorneys are not handling the tax portion of your representation, what are they doing?
Aside from analyzing whether you should go streamlined, Reasonable Cause, or voluntary disclosure, they're not really doing much of anything at all on your case, and just trying to learn the area of law — on your dime.
If they had to charge you hourly, they could never substantiate their fees, so they "puff" up their bills, with a flat-fee charge.
The CPA is Usually Not an Employee of the Attorney Firm
If your Attorney is not handling the tax portion of the Voluntary Disclosure, then the flat-fee does not include tax preparation and analysis.
Since the CPA is usually not an employee of your Attorney, the Attorney cannot control the billing practices set by the CPA or the CPA's schedule. Sometimes, it can take weeks to get an answer to your tax question.
If you are using an outside CPA, you are at the mercy of the CPA's schedule, skills and 'level of priority' that the CPA allocates for your case. Since your submission is time-sensitive, this further puts your case in jeopardy.
And, since the CPA is a 3rd party, non-employee, you will require a "separate agreement" with the CPA — which comes with its own set of risks, and further puts your confidentiality at risk.
Finally, if the CPA is no good — you are stuck with the CPA — since you do not want to jeopardize your privilege (if any) with that CPA.
Benefits of a Dually-Licensed Tax Attorney Who Prepares Your Taxes and Legal Submission
Using a dually-licensed attorney is very important to your case. That is because this type of attorney will be able to effectively:
Answer your tax questions

Answer your legal questions

Analyze the tax situation in light of legal ramifications

Analyze the legal situation in light of tax ramifications
Lesser Experienced Attorneys Put You At Serious Risk
As one of the most experienced Offshore Voluntary Disclosure law firms worldwide, we receive many inquiries from clients who are disappointed in their original choice of Attorney.
It is usually the same story. The attorney they first selected:
Charged an "Artificially Low" fee (which didn't include tax preparation and analysis)
Had not passed the Enrolled Agent (EA) or CPA exam
Has not earned a Master's in Tax Law (LL.M.)
Is not a "Board Certified Specialist" in Tax Law
Has little-to-no experience representing their own clients in litigation, trials, and/or eggshell audits
This is why the majority of the top tax attorneys in this field are dually-licensed as a Tax Attorney/EA or Tax Attorney/CPA.
*While not all CPAs handle tax prep, all Enrolled Agents handle Taxes.
Less-Experienced Attorneys Rely on "Reverse Fear Mongering"
Offshore disclosure submissions are not criminal submissions.
You are not going to prison by entering the program and 99.9% of the time the IRS is not going to initiate a criminal investigation against you.
Experienced, Dually-Licensed Attorneys Help Protect Your Privilege
Why does it protect your privilege?
You do not have to worry about the court rejecting a Kovel Letter

You do not have to worry about talking about "Legal" matters with your CPA, which jeopardizes and breaks your privilege.

You build more confidence in your dually-licensed attorney's skills.
*Any attorney who tells you a dually-licensed attorney is putting your privilege at risk, is using a sales-pitch to reverse scare-monger you about imaginary criminal investigations stemming from an offshore disclosure — which do not happen.
Most of them have no real world civil litigation or trial experience and therefore, they try to reverse scare you on matters of which they don't understand. 
But What About a "Kovel Accountant?"
Kovel is merely case law, it is not statutory law.
If it is accepted by the court, it provides very limited representation. The courts do not have to honor the letter, which therefore puts your privilege with the CPA at risk.
You Have no Say over which CPA the Attorney Selects 
When you hire a non-dually licensed attorney, you are at the mercy of whichever CPA your attorney chooses.
There are many factors at play beyond the Attorney finding the best CPA to assist you, which are not in your best interest.
These tend to include:
Networking priorities the attorney has with the CPA

The cost the Attorney can negotiate, and

Which CPA gives the Attorney the most 'reverse referrals.'
Unfortunately, we have been called upon time and time again, when a person thought they were paying a certain fee for an offshore disclosure, but the CPA decides to the pad the fees. 
And, now you're too scared to leave the subpar, overpriced CPA – since they have all your information (Thanks to your inexperienced counsel who put you at risk).
What if I am Out of Offshore Compliance?
If you are out of offshore compliance, the penalties can be severe. Therefore, you may consider entering the IRS offshore voluntary disclosure/tax amnesty, before it is too late.
What Should You Do?
Everyone makes mistakes. If at some point that you should have been reporting your foreign income, accounts, assets or investments the prudent and least costly (but most effective) method for getting compliance is through one of the approved IRS offshore voluntary disclosure program.
4 Types of IRS Voluntary Disclosure Programs
There are typically four types of IRS Voluntary Disclosure programs, and they include:
Contact 

Us

 Today; Let us Help You.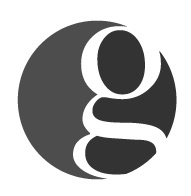 Golding & Golding: Our International Tax Lawyers practice exclusively in the area of
IRS Offshore & Voluntary Disclosure
. We represent clients in 70 different countries. Managing Partner, Sean M. Golding, JD, LL.M., EA and his team have represented thousands of clients in all aspects of IRS offshore disclosure and compliance during his 20-year career as an Attorney. Mr. Golding's articles have been referenced in such publications as the
Washington Post, Forbes, Nolo and various Law Journals nationwide
.
Sean holds a Master's in Tax Law from one of the top Tax LL.M. programs in the country at
the University of Denver
, and has also earned the
prestigious Enrolled Agent credential
. Mr. Golding is also a
Board Certified Tax Law Specialist Attorney
(A designation earned by Less than 1% of Attorneys nationwide.
)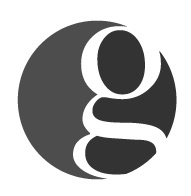 Latest posts by International Tax Lawyers - Golding & Golding, A PLC (see all)