IRS Offshore Account & Foreign Asset Tax Attorneys
Our Tax Attorneys specialize exclusively in IRS Offshore & Streamlined Voluntary Disclosure of foreign accounts, assets, investments and income.
The international tax team at Golding & Golding has helped thousands of people successfully navigate the complex maze of FBAR & FATCA.
Our Board-Certified Tax Attorney Specialist team safely helps clients report offshore accounts, assets, investments, gifts, inheritance, and foreign income reporting.
We can help you too.
Why Submit to IRS Offshore Voluntary Disclosure?
The IRS has significantly increased enforcement of offshore reporting. The government routinely issues maximum offshore penalties — and does not distinguish between small-fishes and whales.
When it comes to offshore penalties — everyone is at risk.
Contact Our Board-Certified Tax Law Specialist Team Today!
Golding & Golding offers flat-fee, full-service representation for tax preparation, legal representation and audit/examination defense.
We are the "go-to" international tax lawyers for clients, CPAs, Lawyers, Financial Planners, and businesses across the globe.
Our IRS Attorney team represents clients nationwide and worldwide in 75+ different countries, including the UK, India, Australia, Taiwan, Hong Kong, China, Japan, South Korea, Switzerland, Brazil, and many more. 
Areas of practice:
*If the IRS contacts you first, you lose your opportunity to voluntarily get into offshore compliance.
Schedule your reduced fee consultation today, and let us help you.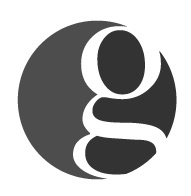 Golding & Golding: Our international tax lawyers practice exclusively in the area of
IRS Offshore & Voluntary Disclosure
. We represent clients in 70+ different countries. Managing Partner Sean M. Golding is a
Board-Certified Tax Law Specialist Attorney
(a designation earned by < 1% of attorneys nationwide.
). He leads a full-service offshore disclosure & tax law firm. Sean and his team have represented thousands of clients nationwide & worldwide in all aspects of IRS offshore & voluntary disclosure and compliance during his 20-year career as an Attorney.
Sean holds a Master's in Tax Law from one of the top Tax LL.M. programs in the country at
the University of Denver
. He has also earned the prestigious
IRS Enrolled Agent credential
. Mr. Golding's articles have been referenced in such publications as the
Washington Post, Forbes, Nolo, and various Law Journals nationwide
.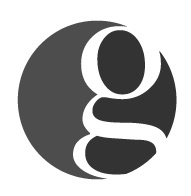 Latest posts by International Tax Lawyers - Golding & Golding, A PLC (see all)
International Tax Blog
13
Oct
Tax Attorney Credentials & Experience in Offshore Disclosure Oftentimes, clients will ask us what to look for when researching an IRS offshore disclosure lawyer. Tax Attorney Credentials  IRS offshore disclosure involves making a voluntary compliance...
Client Testimonials
"The whole process of correcting unresolved tax issues went smoothly as Sean provided me with a courteous, timely and professional service" – Foreign Account Compliance Client
"The reason went with Golding & Golding was that we wanted to work with someone that had both knowledge and expertise as well as actual in-depth experience of working through international tax situations." – Offshore Compliance Client
"Sean has provided us with an outstanding service throughout the streamlined procedure.  Sean is straightforward, knowledgeable, reliable and extremely responsive.  His empathic approach and ability to explain complicated matters in a simple way are very comforting in such a stressful situation." – IRS Voluntary Disclosure Client
3 years of amended tax returns and 6 years of delinquent FBARs, plus a thoroughly researched reasonable cause statement citing the tax laws of both countries and the treaties between them. All from a jumble of papers faxed from my files. Sean had the issue resolved in less time than it took me to find out what the problem was in the first place" – Offshore Disclosure Client
"The Only Lawyer I don't have to Babysit – His Confidence, Expertise, and Experience are Truly Reassuring…Lastly, Sean cares for his clients. I can not stress how rare it is to find an attorney who genuinely cares." – Reasonable Cause Client
"Mr. Golding was prompt, professional, reassuring (and explained everything patiently and thoroughly) and very attentive. I was not aware about a filing requirement for several years, and he handled the process for me. He was always a pleasure to deal with, and he is as kind as he is skilled." – FATCA & FBAR Disclosure Client.
"Sean closely examined my situation and he educated me of various options available for me. He was very patient and answered all my questions on timely manner. After consulting him I felt relaxed. Sean and his firm were very supportive in the entire process to safely report my offshore accounts to the treasury. Overall I am very satisfied with the outcome." – Streamlined Disclosure Client
"During the entire process, we were extremely impressed with their in-depth knowledge of not only OVDP but also with various other IRS Tax Amnesty Programs, as well as with their professionalism and diligence. It is both an honor and a privilege for us to give them our highest possible recommendation." – OVDP Client
"Mr. Sean M. Golding's empathetic expertise and timely decision-making involved me in positive actions and actual solutions. My results were: no penalties, no legal issues. My own mind now rests easy, at peace." – OVDP & International Estate Tax Client
After hiring him as our tax attorney, Sean did not disappoint. He is always positive and proactive. He basically took my hand and walked me through the complex and ever-changing FATCA and voluntary disclosure maze." — FATCA & OVDP Client