IRS Disclosure Tax Law Services – Golding & Golding (Tax Law Specialist)
Golding and Golding are highly experienced IRS International Tax Lawyers. We represent clients worldwide with simple-to-complex IRS offshore and foreign disclosure/compliance matters.
We have successfully completed several hundred offshore disclosure submissions, including: OVDP, IRM Voluntary Disclosure, Streamlined & Reasonable Cause submissions.
We also serve as advisors to several high-profile Clients and other Professionals in nearly 70-countries.
SERVICES
Whether you are a U.S. Resident or business with unreported Domestic Income, or a Foreign Person with unreported U.S. Business Income, Assets or Earnings, it is important to remain in tax compliance. The traditional Voluntary Disclosure Program is used in lieu of OVDP or the Streamlined Programs.
OVDP is an acronym for Offshore Voluntary Disclosure Program. It is the traditional Internal Revenue Service program designed to bring individuals, estates, and businesses into Offshore and Foreign Compliance.
*As of 9/28 OVDP has been discontinued, although OVDP Opt-Out is still available.
If you have unreported Foreign Accounts, Income, Investments or Assets and want to get into IRS compliance, the Streamlined Domestic Offshore Procedures (SDOP) may be a good option for you. We have successfully handled hundreds of Streamlined Domestic Offshore Procedure cases.  (5% Penalty Option)
If you reside overseas and have unreported Foreign Accounts, Income, Investments or Assets and want to get into IRS compliance, the Streamlined Foreign Offshore Procedures (SFOP) may be a good option for you. We have successfully handled hundreds of Streamlined Foreign Offshore Procedure cases as well. (Penalty Waiver)
For some taxpayers who were non-willful in failing to comply with IRS and DOJ rules for Reporting Foreign Accounts, Foreign Income, Foreign Assets, and Foreign Property, submitting a Reasonable Cause Statement in lieu of submitting to the Streamlined Offshore Disclosure Programs may be a viable option. (Penalty Waiver, Some Risk)
If you are ready to relinquish your Green Card or renounce your U.S. Citizenship, we can help. Oftentimes, we represent clients who are seeking to both get into IRS Offshore/Foreign Compliance and Expatriate and mitigate GILTI related issues.
Recently, the IRS has made good on its promise to increase enforcement of International Reporting and Offshore Compliance. Unfortunately, when a person or business is non-compliant, the IRS has the right to issue penalties even before the individual may have even been aware they had a reporting requirement, and/or had an opportunity to fix the situation. Even if penalties were issued, you may still be able to reduce, minimize, or eliminate these penalties.
When a person makes a "Quiet Disclosure" they are making the fateful decision to forego the IRS Offshore Voluntary Disclosure programs, and instead make an illegal submission by knowingly amending prior year tax returns, FBAR, FATCA Reporting, etc. without going through the proper channels. (Fixing Quiet Disclosures)
With so many inexperienced Attorneys misrepresenting their background and experience in matters involving Streamlined Disclosure, Reasonable Cause, and Voluntary/Offshore disclosure, we have been inundated with inquiries about helping fixing these disclosures. Whether it was an Attorney who took you Streamlined or Reasonable Cause when you were willful, scared you into OVDP or IRM Disclosure when it was not an appropriate submission (or any number of other Attorney Malpractice scenarios) we can help.
Please complete the form below to email us.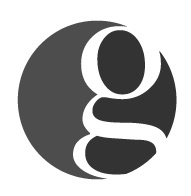 Golding & Golding: Our International Tax Lawyers practice exclusively in the area of
IRS Offshore & Voluntary Disclosure
. We represent clients in 70 different countries. Managing Partner, Sean M. Golding, JD, LL.M., EA and his team have represented thousands of clients in all aspects of IRS offshore disclosure and compliance during his 20-year career as an Attorney. Mr. Golding's articles have been referenced in such publications as the
Washington Post, Forbes, Nolo and various Law Journals nationwide
.
Sean holds a Master's in Tax Law from one of the top Tax LL.M. programs in the country at
the University of Denver
, and has also earned the
prestigious Enrolled Agent credential
. Mr. Golding is also a
Board Certified Tax Law Specialist Attorney
(A designation earned by Less than 1% of Attorneys nationwide.
)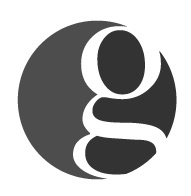 Latest posts by International Tax Lawyers - Golding & Golding, A PLC (see all)