Delinquent International Information Return Submission Procedures (2019):
Delinquent International Information Return Submission Procedures: You need a Tax Law Specialist to represent you in the Delinquent International Informational Return Submission Procedures.
Delinquent International Information Return Submission Procedures (2019)
The following is a summary of the basics regarding the Delinquent Return Procedures
What if You Have Not Filed one or More Required International Information Returns?

If you have not filed one or more required international information returns, such as a 5471, 3520-A, or 8865, the IRS may penalize you extensively for not being in "IRS Offshore Compliance."
Do You Have Reasonable Cause for Not Timely Filing The Information Returns?
Each person's facts and circumstances are different, and reasonable cause evaluated differently depending on who is reviewing the reasonable cause statement at the IRS. You best weapon is to used highly-experienced counsel.
Are You Not Under A Civil Examination Or A Criminal Investigation By The IRS?
If you are already under a Civil Examination or a Criminal Investigation (Even if not unrelated matters) you are generally disqualified from entering the program.
Have You Not Already Been Contacted by the IRS About The Delinquent Information Returns?
You have to beat the IRS to the punch. If they contact you first, you lose the right to submit to the voluntary disclosure/delinquency/amnesty programs.
What is a Delinquent FBAR?
A Delinquent FBAR is an FBAR (FinCEN 114 aka Report of Foreign Bank and Financial Account Form) that is either filed late, or not filed at all.
Do I Need to File the FBAR Every Year?
You do need to file the FBAR in any year you meet the threshold requirements for filing the FBAR.
What Happens if you Forget to File the FBAR?
You can be subject to excessive fines an penalties. FBAR penalties, include: Civil Penalties, Criminal Penalties, Willful Penalties and Non-Willful Penalties.
What are Undisclosed Foreign Accounts?
Undisclosed Foreign Accounts are accounts which have not been properly reported or "Disclosed" tp the U.S. Government.
Do you Qualify for Delinquent International Informational Return Submission Procedures?
Please review the requirements below.
How to Retain Experienced Counsel?
Our clients have asked up to prepare an Offshore Disclosure Attorney Fee Summary Guide for you to help separate fact from fiction when selecting an attorney.
What is the Benefit of Delinquency Procedures?
The delinquent international informational return procedures are designed to help safely bring people into compliance without an "offshore penalty." IRS International Informational Returns typically include documents, including:
3520 (Gifts and Foreign Trust Distributions)

5471 (Foreign Corporations)

8621 (Passive Foreign Investment Companies)

8865 (Foreign Partnerships)

FBAR and FATCA Form 8938
Understanding how International Informational Return Submission Procedures Work
The following is a breakdown of the procedures.
Delinquent
Informational Returns were never filed, or filed incomplete.
International
The returns that are being filed involve International Income (aka Foreign Income, or Income from Overseas, Abroad or Offshore)
Informational Return
The applicant did not file an "Informational Return" such as a Form 5471 (Foreign Corporation) or Form 8865 (Foreign Partnership). These are just two examples of International Informational Returns.
Submission Procedures
These are the procedures/process for "submitting" the delinquent informational returns to the IRS in an attempt to obtain a Penalty Waiver.
Delinquent International Information Return Submission Procedures
For some Taxpayers, they may have unreported foreign assets, accounts or investments that should have been disclosed to the IRS but do not otherwise need to file for traditional OVDP (Offshore Voluntary Disclosure Program) or the Streamlined Filing Compliance Procedures. Alternatively, they may qualify for the Delinquency Procedures and avoid any penalties.
*You should speak with an experienced Offshore Voluntary Disclosure Program Lawyer to determine whether your submission should be made under OVDP, the Streamlined Program, or other Amnesty program.
Delinquent International Information Return
Unlike the traditional Offshore Voluntary Disclosure Program (OVDP) or the Streamlined Filing Compliance Procedures aka "Streamlined Program" (SFCP, SFOP or SDOP), in which applicants typically have unreported income — there is a specific program for individuals with no unreported foreign income and a relatively basic submission package (and can also show reasonable cause)
No Change in Tax Liability
When it comes to Offshore Voluntary Disclosure, the main catalyst for the IRS issuing penalties is because of the unreported income. In other words, under most circumstances the IRS is not going after individuals who have reported all of their foreign income, but maybe were unaware there were certain forms they had to file in addition to reporting the income.
While it is a very common for individuals to have unreported foreign accounts and/or assets (along with unreported income) – it is less common to have undeclared accounts or assets and no change in U.S. Tax Liability.
No Income vs. No Tax Due
This is a very important distinction: In order to qualify for this program, a person can have no change in U.S. tax liability. 
If a person has unreported income resulting in a change in tax liability (even if the person has foreign tax credits to offset it), there are still other alternatives to try to avoid any offshore penalties. Namely, this is done by making a voluntary submission via a Reasonable Cause submission or Streamlined Foreign Offshore Procedure submission, but those are options you should speak with in detail with an Experienced Offshore Voluntary Disclosure Attorney before making any proactive representation to the IRS.
How do the Delinquency Procedures Work?
First, there must be no Need for a Streamlined or OVDP submission. In other words, no unreported income or other complex tax scenario.
As provided by the IRS: Taxpayers who do not need to use the OVDP or the Streamlined Filing Compliance Procedures to file delinquent or amended tax returns to report and pay additional tax, but who:
– have not filed one or more required international information returns,
– have reasonable cause for not timely filing the information returns,
– are not under a civil examination or a criminal investigation by the IRS, and
– have not already been contacted by the IRS about the delinquent information returns
should file the delinquent information returns with a statement of all facts establishing reasonable cause for the failure to file.  
Prepare a Reasonable Cause Statement
As further provided by the IRS: As part of the reasonable cause statement, taxpayers must also certify that any entity for which the information returns are being filed was not engaged in tax evasion.  If a reasonable cause statement is not attached to each delinquent information return filed, penalties may be assessed in accordance with existing procedures.
– All delinquent international information returns other than Forms 3520 and 3520-A should be attached to an amended return and filed according to the applicable instructions for the amended return.  
– All delinquent Forms 3520 and 3520-A should be filed according to the applicable instructions for those forms.  
– A reasonable cause statement must be attached to each delinquent information return filed for which reasonable cause is being requested.
Information returns filed with amended returns will not be automatically subject to audit but may be selected for audit through the existing audit selection processes that are in place for any tax or information returns.
Unreported Income or Don't Qualify for Delinquency?
You still have options, but you would submit directly to one of the specific Offshore Voluntary Disclosure Programs.
We Specialize in Safely Disclosing Foreign Money
We have successfully handled a diverse range of IRS Voluntary Disclosure and International Tax Investigation/Examination cases involving FBAR, FATCA, and high-stakes matters for clients around the globe (In over 65 countries!)
Whether it is a simple or complex case, safely getting clients into compliance is our passion, and we take it very seriously.
What Should You Do?
Everyone makes mistakes. If at some point you discover that you should have been reporting your foreign income, accounts, assets or investments, the prudent and least costly (but most effective) method for getting compliance is through one of the approved IRS offshore voluntary disclosure programs.
Golding & Golding, A PLC
We have successfully represented clients in more than 1000 streamlined and voluntary disclosure submissions nationwide, and in over 70-different countries.
We are the "go-to" firm for other Attorneys, CPAs, Enrolled Agents, Accountants, and Financial Professionals across the globe.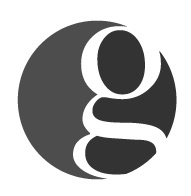 Golding & Golding: Our international tax lawyers practice exclusively in the area of
IRS Offshore & Voluntary Disclosure
. We represent clients in 70+ different countries. Managing Partner Sean M. Golding is a
Board-Certified Tax Law Specialist Attorney
(a designation earned by < 1% of attorneys nationwide.
). He leads a full-service offshore disclosure & tax law firm. Sean and his team have represented thousands of clients nationwide & worldwide in all aspects of IRS offshore & voluntary disclosure and compliance during his 20-year career as an Attorney.
Sean holds a Master's in Tax Law from one of the top Tax LL.M. programs in the country at
the University of Denver
. He has also earned the prestigious
IRS Enrolled Agent credential
. Mr. Golding's articles have been referenced in such publications as the
Washington Post, Forbes, Nolo, and various Law Journals nationwide
.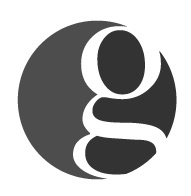 Latest posts by International Tax Attorney (Specialist) Offshore Asset & Account Disclosure (see all)