Streamlined Foreign Offshore Procedures (SFOP): The 2019-2020 IRS Streamlined Foreign Offshore Procedures are designed to bring non-willful foreign resident taxpayers into foreign tax, FBAR and FATCA reporting compliance. Unlike its domestic counterpart, the foreign streamlined program results in no penalty for the taxpayer. In addition, the applicant can submit original tax returns to the IRS.  
The main requirements for applying to SFOP are:
Non-willful

Non-U.S. resident

Not currently under audit
The international tax lawyers at Golding & Golding specialize exclusively in the IRS Streamlined Program and Voluntary Disclosure procedures, and each case is led by a Board-Certified Tax Law Specialist. 
Streamlined Foreign Offshore Procedures (SFOP)
The Streamlined Foreign Offshore Procedures goes by many different names, including:
Streamlined Foreign Offshore
Streamlined Foreign Procedures
Offshore Streamlined Filing
Streamlined Expat
IRS Amnesty for Expats
Streamlined Foreign Disclosure
What is the Purpose of the Program for Non-U.S. Residents?
By submitting to Streamlined Foreign Offshore Procedures, applicants can avoid all penalties.
Common IRS offshore penalties, include:
How To Qualify for Streamlined Foreign Offshore Procedures
In order to qualify for Streamlined Foreign Offshore Procedures, you must meet two major requirements:
Qualify as Non-Willful; 

Meet the 330-Day Foreign Residence Test/Non U.S. Person; and

You do not have to have filed all prior year tax returns.
SFOP Procedure Guidelines: IRM 21.8.2.17.1
A summary of the program can be found in the recently updated Internal Revenue Manual (IRM) Section 21.8.2.17.1 et seq.
Eligibility Criteria for the Streamlined Foreign Offshore 
The Streamlined Foreign Offshore Procedures were introduced in 2014 as an alternative to OVDP. The requirements are less onerous than under traditional OVDP or VDP — and is efficient and cost-effective method to quickly get into FBAR & FATCA compliance
In order to be eligible for the streamlined foreign offshore procedures there are three (3) main elements. Within these elements there're various requirements, nuances, exclusions, exceptions and limitations — but these are the three main components.
A. Were You Non-Willful?
Generally, if a person was unaware that there was a foreign account, foreign income, or foreign asset reporting requirement, the applicant may qualify as non-willful.
Unfortunately, there is no bright-line test, and a more complex "totality of the circumstances" analysis is required.
Non-Willful vs. Lower Standards of Willfulness 
Willfulness does not mean intent.
There can be "lower" forms of willfulness, which do not require willful or intent — these additional willful standard are referred to as:
Even if a person was only non-willful for a small amount of time, or was willful but only had relatively small amounts of unreported income they do not qualify.
Learn what happens if you are willful and try to enter Streamlined Foreign Offshore Procedures.
B. Are You a Foreign Resident?
In order to qualify as "Foreign Resident," you must be either a:
U.S. Citizen or Legal Permanent Resident (Green Card Holder) and reside outside of the United States for at least 330 days in any one of the last three (3); or

Not qualify as a U.S. Citizen or Legal Permanent Resident, and not meet the Substantial Presence Test in at least one of the last three (3) tax years) you may obtain a waiver of all FBAR and FATCA penalties.
IRC 911 (Physical Presence Test vs. Bona-Fide Resident Test)
The Streamlined Foreign "330-day rule," is a hard and fast rule.
Thus, the Streamlined Foreign "330-day rule" should be distinguished from Internal Revenue Code section 911 which is used by taxpayers trying to claim the Foreign Earned Income Exclusion by showing they qualify for either the physical presence test (330 days in any 12-month period) or the bona fide residence test. 
Thus, even though a person could qualify as a bona fide resident under IRC 911 for the foreign earned income exclusion, it does not mean that they qualify for the streamlined foreign program. 
C. Are You Currently Under Audit or Examination
As provided by the IRS:
 If the IRS has initiated a civil examination of taxpayer's returns for any taxable year, regardless of whether the examination relates to undisclosed foreign financial assets, the taxpayer will not be eligible to use the streamlined procedures.




Taxpayers under examination may consult with their agent. Similarly, a taxpayer under criminal investigation by IRS Criminal Investigation is also ineligible to use the streamlined procedures.
IRS Form 14653 Non-Willful Certification 
The Streamlined Foreign Offshore Disclosure requires the applicant to complete a Form 14653. 
Here are some quick tips
Non-Willful Across the Board
If you are willful, you do not qualify for the streamlined program. Even if you are willful but sorry and regretful, in the eyes of the IRS — you are still willful. Your only option for formalized offshore disclosure is the traditional VDP.
The Certification form is not a Thesis Statement
While the certification statement asks for significant facts to substantiate your non-willfulness, the goal is to be accurate and succinct. 
Each person's facts and circumstances are different, but typically no circumstance requires a 10-page summary.
Do Not Overwrite the Submission
The IRS agents are overworked and underpaid. If you could find a way to say the same sentence using seven words instead of 15 words, then you should do it. You should do your best to write and rewrite the statement as many times as necessary to get it to its most concise point – while still including all of the necessary information.
Contain Any Resentment you have for the IRS
The IRS agents are only doing their job; it is not as if the agents have it out for you. Whether you want to believe that or not, we've been doing this for many years, and we can tell you most agents are not gunning to become the head IRS person in charge.
They have a job and they have certain protocols for accepting or rejecting a submission. There is no need to be rude to the agents; be respectful and you will find that being respectful will go a long way.
Double-and Triple-Check the Application Before Submission
The IRS periodically updates the program requirements, and updates the version of the forms. It is important that you have met all the necessary requirements, both substantively and administratively — so that your submission does not get kick-backed unnecessarily.
First Try Streamlined, then go OVDP?
You're thinking smart, but the IRS is already ahead of you.
Why? Because if you could dip your toe in the Streamlined Pool first, before taking the plunge into OVDP, then everyone would do it.
As provided by the IRS:
Once a taxpayer makes a submission under either the Streamlined Foreign Offshore Procedures or the Streamlined Domestic Offshore Procedures, the taxpayer may not participate in OVDP.




Similarly, a taxpayer who submits to an OVDP voluntary disclosure letter pursuant to OVDP FAQ 24 on or after July 1, 2014, is not eligible to participate in the streamlined procedures.
Are the Streamlined Filing Procedures Ending in 2019?
There is no knowing if the Streamlined Foreign Offshore Procedures Ending date is coming now, or later. BUT, the IRS reserves the right to end the program at any time and has indicated that the program "won't last forever."
What Forms Must be Reported?
The following is a list of common forms which many people were never aware they had to report, but which the failure to report may lead to extensive fines and penalties:
Reporting Foreign Accounts (FBAR)
There is a lot of information online regarding the FBAR (Report of Foreign Bank and Financial Account Form) due to the extremely high penalties involved with this form. We have written countless articles, which you can find in our International Tax Library, by clicking here.
If you are a U.S. Person, it does not matter whether or not you have to file a US tax return to determine if you have to file an FBAR. The threshold question is whether you have an annual aggregate total of foreign/offshore bank accounts, financial accounts, retirement accounts, etc. that when combined, exceed $10,000. If so, you are required to file the FBAR Form and report all of the accounts.
FATCA Form (8938)
FATCA is the Foreign Account Tax Compliance Act. For individuals, it requires reporting of financial accounts and certain specified foreign assets (ownership in businesses, life insurance, etc.). There are different threshold requirements, depending on whether a person is Married Filing Jointly (MFJ) or Married Filing Separate (MFS)/Single, and whether a person resides in the United States or outside of the United States.
Foreign Gift Form (3520)
If you receive a gift or inheritance from a foreign person that exceeds $100,000 either in a single transaction, or a series of transactions over a year, you are required to report the gift on this form. You have the file this form, even if you are not required to file a tax return (although it is normally filed at the same time as your tax return).
Foreign Corporation or Foreign Partnership (5471 or 8865)
The rules are somewhat different for these two forms, but essentially the same (with the 5471 being much more commonplace for U.S. investors). If you own at least 10% ownership in either type of business, you required to report the information on either a form 5471 or 8865. Both of these forms require comprehensive disclosure requirements, involving balance statements, liabilities, assets, etc. Moreover, the forms need to be filed annually, even if a person does not have to otherwise file a tax return
Passive Foreign Investment Company (PFIC)

One of the most vilified type of financial assets/investments (from the U.S. Government's perspective) is the infamous PFIC. A PFIC is a Passive Foreign Investment Company. The reason the United States penalized this type of investment is because it cannot oversee the growth of the investment and income it generates. In other words, if a U.S. person invests overseas in a Foreign Mutual Fund or Foreign Holding Company — the assets grows and generates income outside of IRS and U.S. Government income rules and regulations.
Foreign Trust (3520-A)
A Foreign Trust is another type of Foreign Investment that is frowned upon by the IRS. From the IRS' perspective, the only purpose behind a Foreign Trust is to illegally avoid US reporting and income tax requirements by moving money offshore. While there are many people who may operate illegally in this fashion, there are various legitimate reasons why you would be a trustee or beneficiary of a Foreign Trust (Your cool grandma really loves you and placed $5 million in trust for you overseas). Form 3520-A is a relatively complex form, which must be filed annually by anybody that owns a foreign trust.
Foreign Real Estate Income
Even if you are earning rental income from property that is located outside of the United States, you still must report the income on your U.S. taxes (even it is exempt from tax in the foreign country). Remember, United States taxes individuals on their worldwide income. Therefore, the income you are earning from your rental property(s) must also be included on your US tax return.
A few nice benefits of reporting the income is that the United States allows depreciation of the structure – which many foreign countries do not allow. Moreover, you can take the same types of deductions and expenses that you otherwise take the property was located in the United States.
Can I Claim the Foreign Earned Income Exclusion?
Yes. If you qualify as a Foreign Resident under the Bona-Fide Resident Test or Physical Presence Test — along with the Tax Home Test — you may qualify for the Foreign Earned Income Exclusion (and housing exclusion). This may reduce your taxable income by more than $100,000 annually.
Are Foreign Tax Credits Available?
Yes. If you have already paid foreign taxes on certain income, you may be able to claim a tax credit against any tax due in the U.S,, on the foreign income.
When are the IRS Streamlined Procedures Ending?
The IRS has indicated the program will be ending the Streamlined Disclosure Program, but the IRS has not set an end date just yet.
Protect Yourself from being Misled about the Nature of Program
Golding & Golding represents clients worldwide in over 70-countries exclusively in Streamlined, Offshore and IRS Voluntary Disclosure matters. We have successfully completed more than 1,000 streamlined and voluntary disclosure submissions.
Stay aware of attorneys trying to mislead you about the streamlined program.
Streamlined Foreign Offshore Specialists (Board-Certified in Tax Law)
We are the "go-to" firm for other Attorneys, CPAs, Enrolled Agents, Accountants and Financial Professionals worldwide.
Less than 1% of Tax Attorneys Nationwide Are Certified Specialists
Sean M. Golding is one of less than 350 Attorneys (out of more than 200,000 practicing California Attorneys) to earn the Certified Tax Law Specialist credential. The credential is awarded to less than 1% of Attorneys.
Recent Golding & Golding Case Highlights
We represented a client in an 8-figure disclosure that spanned 7 countries.

We represented a high-net-worth client to facilitate a complex expatriation with offshore disclosure.

We represented an overseas family with bringing multiple businesses & personal investments into U.S. tax and offshore compliance.

We took over a case from a small firm that unsuccessfully submitted multiple clients to IRS Offshore Disclosure.

We successfully completed several recent disclosures for clients with assets ranging from $50,000 – $7,000,000+.
How to Hire Experienced Streamlined Counsel?
Generally, experienced attorneys in this field will have the following credentials/experience:
Board Certified Tax Law Specialist credential

Master's of Tax Law (LL.M.)

Dually Licensed as an EA (Enrolled Agent) or CPA

20-years experience as a practicing attorney

Extensive litigation, high-stakes audit and trial experience
Want to Learn More About SFOP?
No matter where in the world you reside, our international tax team can get you IRS offshore compliant. 
Golding & Golding specializes in Streamlined Foreign Offshore Procedures. Contact our firm today for assistance with getting compliant.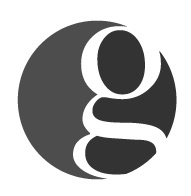 Golding & Golding: Our international tax lawyers practice exclusively in the area of
IRS Offshore & Voluntary Disclosure
. We represent clients in 70+ different countries. Managing Partner Sean M. Golding is a
Board-Certified Tax Law Specialist Attorney
(a designation earned by < 1% of attorneys nationwide.
). He leads a full-service offshore disclosure & tax law firm. Sean and his team have represented thousands of clients nationwide & worldwide in all aspects of IRS offshore & voluntary disclosure and compliance during his 20-year career as an Attorney.
Sean holds a Master's in Tax Law from one of the top Tax LL.M. programs in the country at
the University of Denver
. He has also earned the prestigious
IRS Enrolled Agent credential
. Mr. Golding's articles have been referenced in such publications as the
Washington Post, Forbes, Nolo, and various Law Journals nationwide
.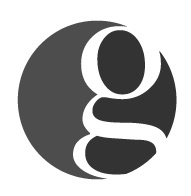 Latest posts by IRS Offshore Voluntary Disclosure Specialist (see all)