US UK Tax Treaty – IRS Summary of Double-Taxation Treaty Rules
US UK Tax Treaty (Summary): The United Kingdom Tax Treaty with the United States  impacts the taxation of real estate, retirement, pension, & business income (amongst others) for residents & non-residents. The US and UK have entered into a bilateral income Tax Treaty, in which residents are taxed at a reduced rate or sometimes have certain taxes exempted.
US UK Tax Treaty 
The tax treaty between the United States (US) and United Kingdom (UK) provides tax guidance and clarification on issues involving the taxation of certain types of personal, business and retirement income.
Common questions we receive about the U.S. U.K. Tax Treaty, include:
US UK Tax Treaty Introduction?
What is a Tax Treaty?
Who is Covered?
What is Worldwide Taxation?
What is Residency?
What Taxes are Covered?
What is a Permanent Establishment?
How are Pensions and Retirement Taxed?
What is the Saving Clause?
Unfortunately, there is a lot of misinformation online regarding the application of the US-UK Tax Treaty, and we want to try to help.
We represent a diverse range of clients from the United Kingdom (UK) in all aspects of IRS offshore tax and reporting — pensions, QROPS, mutual funds, ISAs, real estate, stocks and securities, etc.
Any attorney who tells you a tax treaty is "easy" once you "know how to read it" has no idea how to really read a tax treaty.
It would take too long (read: bore you to sleep) to try to delve into each issue involving the tax treaty, so instead, we are providing you a concise explanation of some of the more common issues you may have to deal with involving the tax treaty (with an emphasis from the U.S. tax perspective).
-On issues involving UK pensions specifically, we have a separate article that you can find that here.
-On issues involving UK General tax liability and Reporting on UK income/Assets, you can find that here.
-If you are interested in reading a full copy of the treaty, you can find that here.
What is a Tax Treaty?
To best understand what a Tax Treaty is meant to do, it is important to understand the purpose behind the Treaty.
The main purpose of the bilateral income tax treaty is to provide some relief and clarifications on tax issues involving the two specific countries that have entered into a "Tax Agreement."
While today's focus is on the actual treaty and the language of the Income Tax Treaty itself, there are various different types of bilateral tax agreements, such as:
Estate Tax Treaties (Gift and Estate Tax)

Totalization Agreements (Social Security/Self-Employment Tax)

FATCA Agreements (Foreign Account Tax Compliance Act)
Who is Covered?
It is first important to determine whether the person trying to apply the treaty is a US person or not.
Worldwide Taxation – U.S.
The Treaty does not modify the general proposition that when a person is a U.S. Person, the U.S. has the right to tax them on their worldwide income. Likewise, the UK has the right to tax UK citizens/residents in accordance with HMRC rules.
Rather, the treaty is generally used to:
Limit or restrict taxation Rules for certain residents

Minimize certain FDAP income

Avoid certain business taxation unless a Permanent Establishment is met

Define who gets to tax retirement income
In other words, just because there is a tax treaty, does not mean the U.S. loses the right to tax U.S. persons.
Residency
This is very important and one of the key impacts of any tax treaty.
If for example, a person is from the UK, and resides in the U.S. then portions of the tax treaty will impact certain taxes (such as retirement) but not others. This is is the same as if a person is a U.S. person, but resides in the UK.
What Taxes are Covered?
The Treaty applies to taxes as they relate to income and capital gains.
More specifically:
In the case of the United States:

– The Federal income taxes imposed by the Internal Revenue Code (but excluding social security taxes); and




– The Federal excise taxes imposed on insurance policies issued by foreign insurers and with respect to private foundations.




 In the case of the United Kingdom:




– The income tax the capital gains tax the corporation tax the petroleum revenue tax.




More generally:




– "This Convention shall apply also to any identical or substantially similar taxes that are imposed after the date of signature of this Convention in addition to, or in place of, the existing taxes.




– The competent authorities of the Contracting States shall notify each other of any changes that have been made in their respective taxation or other laws that significantly affect their obligations under this Convention."



Who is Considered a Resident?
Generally, a "Resident" is defined as:
For the purposes of this Convention, any person who, under the laws of that State, is liable to tax therein by reason of his domicile, residence, citizenship, place of management, place of incorporation, or any other criterion of a similar nature.
It is important to note, that the term excludes any person who is receiving income and its source and the contracting stay stemming specifically from a permanent establishment (discussed below)
Permanent Establishment
There are various specific laws involving when a person is taxed with respect to business related income. This section is very comprehensive, but the main take away is that unless there is a permanent establishment in the contracting country, generally that country does not have the right to tax the person on income generated from that country come of that source.
For example, if a company from one contracting state conducts business in the other contracting state, but that company does not have a permanent establishment in the contracting country, then the other contracting Country cannot tax the income.
A most basic example (noting that several exceptions, exclusions, and limitations will apply): If a company from the UK is conducting business in the United States but does not have a permanent establishment in the United States, in the US cannot tax that income.
Exceptions
As you can imagine, both countries wanted to cover themselves and article 5 of the treaty includes a laundry list are situations in which the permanent establishment requirement is not met.
Retirement, Pension, Social Security and Annuities
This is usually the most talked about section of treaty.  And rightfully so — you've worked hard for your money, right?
Why give away one penny more than you have.  As you can imagine, this is a very complex and complicated topic that people contact us for all the time. 
Generally, Pensions and other similar remuneration is taxed in the country in which the person resides. There are exceptions, exceptions to the exceptions, and even more exceptions that kick-in, the deeper you go.
3 Basics Tenets of Retirement Law and Taxes
The resident country taxes the retirement.

But if the retirement would be exempt in the other country, is exempt in the resident country.

Lump Sum payments are only taxable in the country which issued the pension.
Pension Schemes (Specifically)
Generally, if a person resides in one country (U.S. for example) and is a member/participant of a pension scheme in the other country (U.K.), the income is only taxable (exceptions apply) when it is paid, and in the country of residence.
Why is this Important?
Because without the treaty, the U.S. can decide to tax an otherwise non-U.S. 401K-type equivalent pension before the income is paid (when it is accrued).  See CPF Taxation Rules.
Saving Clause
Notwithstanding the treaty, (unless the Saving Clause does not apply to a specific section), you can still be taxed on income, despite what the treaty says, because the treaty allows for it, under the "Saving Clause."
Are You Out of IRS Compliance?
If you have unreported income, accounts, assets, or investments from the UK or multiple countries – we can help.
Experienced IRS Offshore Disclosure Counsel
Unlike other areas of International Tax, you need a law firm that practices exclusively in the area of IRS Offshore Disclosure, and your attorney should be a Board Certified Tax Law Specialist.
We're here to help you.
Be Careful of the IRS
With the introduction and enforcement of FATCA for both Civil and Criminal Penalties, renewed interest in the IRS issuing FBAR Penalties, crackdown on Cryptocurrency (and IRS joining J5), the termination of OVDP, and recent foreign bank settlements with the IRS…there are not many places left to hide.
4 Types of IRS Voluntary Disclosure Programs
There are typically four types of IRS Voluntary Disclosure programs, and they include:
Contact 

Us

 Today; Let us Help You.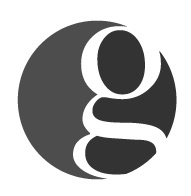 Golding & Golding: Our International Tax Lawyers practice exclusively in the area of
IRS Offshore & Voluntary Disclosure
. We represent clients in 70 different countries. Managing Partner, Sean M. Golding, JD, LL.M., EA and his team have represented thousands of clients in all aspects of IRS offshore disclosure and compliance during his 20-year career as an Attorney. Mr. Golding's articles have been referenced in such publications as the
Washington Post, Forbes, Nolo and various Law Journals nationwide
.
Sean holds a Master's in Tax Law from one of the top Tax LL.M. programs in the country at
the University of Denver
, and has also earned the
prestigious Enrolled Agent credential
. Mr. Golding is also a
Board Certified Tax Law Specialist Attorney
(A designation earned by Less than 1% of Attorneys nationwide.
)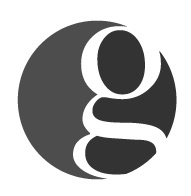 Latest posts by International Tax Lawyers - Golding & Golding, A PLC (see all)