IRS International Tax Form Guide (2019) – 5 IRS Forms You Should Know
IRS International Tax Form Guide (2019) – 5 IRS Forms You Should Know
With 2018 over, you may be getting ready to begin the process of filing your 2018 tax returns.
Aside from all the recent domestic tax reform changes your CPA keeps talking about, there is the issue of reporting your international foreign/offshore accounts, assets, investments and Income to the U.S. government
Whether you are seeking to get into compliance for the first time and submitting to one of the approved offshore/voluntary disclosure programs, or continuing your compliance – there are a few IRS tax forms you should be aware of.
IRS International Tax Form Guide
The following is a summary of five (5) common international tax forms. If these forms are not properly filed (and have not been properly filed in the past), it may lead to significant fines and penalties — unless you submit to one of the approved IRS offshore disclosure programs:
Common International Tax Forms You May Have Missed
The following is a list of the more common forms you may have missed:
FBAR (FinCEN 114)
The FBAR is used to report "Foreign Financial Accounts." This includes investments funds, and certain foreign life insurance policies.
The threshold requirements are relatively simple. On any day of the year, if you aggregated (totaled) the maximum balances of all of your foreign accounts, does the total amount exceed $10,000 (USD)?
If it does, then you most likely have to file the form. The most important thing to remember is you do not need to have more than $10,000 in each account; rather, it is an annual aggregate total of the maximum balances of all the accounts.
Form 8938
This form is used to report "Specified Foreign Financial Assets."
There are four main thresholds for individuals is as follows:.
Single or Filing Separate (in the U.S.): $50,000/$75,000
Married with a Joint Returns (In the U.S): $100,000/$150,000
Single or Filing Separate (Outside the U.S.): $200,000/$300,000
Married with a Joint Returns (Outside the U.S.): $400,000/$600,000
Form 3520
Form 3520 is filed when a person receives a Gift, Inheritance or Trust Distribution from a foreign person, business or trust. There are three (3) main different thresholds:
Gift from a Foreign Person: More than $100,000.

Gift from a Foreign Business: More than $16,076.

Foreign Trust: Various threshold requirements involving foreign Trusts
Form 5471
Form 5471 is filed in any year that you have ownership interest in a foreign corporation, and meet one of the threshold requirements for filling (Categories 1-5). These are general thresholds:
Category 1: U.S. shareholders of specified foreign corporations (SFCs) subject to the provisions of section 965.
Category 2: Officer or Director of a foreign corporation, with a U.S. Shareholder of at least 10% ownership.
Category 3: A person acquires stock (or additional stock) that bumps them up to 10% Shareholder.
Category 4: Control of a foreign corporation for at least 30 days during the accounting period.
Category 5: 10% ownership of a Controlled Foreign Corporation (CFC).
Form 8621
Form 8621 requires a complex analysis, beyond the scope of this article. It is required by any person with a PFIC (Passive Foreign Investment Company).
The analysis gets infinitely more complicated if a person has excess distributions. The failure to file the return may result in the statute of limitations remaining open indefinitely.
*There are some exceptions, exclusions, and limitations to filing.
What if I am Out of FBAR Compliance?
If you are out of FBAR compliance, the penalties can be severe. Therefore, you may consider entering the IRS offshore voluntary disclosure/tax amnesty, before it is too late.
What Should You Do?
Everyone makes mistakes. If at some point that you should have been reporting your foreign income, accounts, assets or investments the prudent and least costly (but most effective) method for getting compliance is through one of the approved IRS offshore voluntary disclosure program.
4 Types of IRS Voluntary Disclosure Programs
There are typically four types of IRS Voluntary Disclosure programs, and they include:
Contact 

Us

 Today; Let us Help You.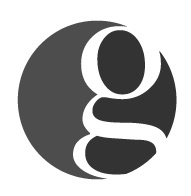 Golding & Golding: Our International Tax Lawyers practice exclusively in the area of
IRS Offshore & Voluntary Disclosure
. We represent clients in 70 different countries. Managing Partner, Sean M. Golding, JD, LL.M., EA and his team have represented thousands of clients in all aspects of IRS offshore disclosure and compliance during his 20-year career as an Attorney. Mr. Golding's articles have been referenced in such publications as the
Washington Post, Forbes, Nolo and various Law Journals nationwide
.
Sean holds a Master's in Tax Law from one of the top Tax LL.M. programs in the country at
the University of Denver
, and has also earned the
prestigious Enrolled Agent credential
. Mr. Golding is also a
Board Certified Tax Law Specialist Attorney
(A designation earned by Less than 1% of Attorneys nationwide.
)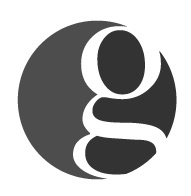 Latest posts by International Tax Lawyers - Golding & Golding, A PLC (see all)