Unfiled Tax Returns – Amnesty Programs | IRS Unfiled Tax Returns
Unfiled Tax Returns – Amnesty Programs | IRS Unfiled Tax Returns
Unfiled Tax Returns: Taxpayers with unfiled tax returns may be subject to IRS penalties & interest for delinquent, late, or back-filed taxes. Our Board Certified Tax Law Specialist Team specializes in Offshore & Domestic Amnesty for Unfiled Tax Returns for Citizens, Residents, and Expats worldwide.
If you have unfiled tax returns for multiple years, and owe past due taxes — those delinquent returns can lead to IRS penalties, in addition to unpaid taxes due. This does not mean you will be penalized — you have various IRS Tax Amnesty options available to you.
Unfiled Tax Returns
It is not uncommon for individuals to have not filed tax returns timely. There can be any number of different explanations as to why a person does not file tax returns. 
Common Issues with Unfiled Tax Returns usually include:
Filing Taxes Late
Substitute Return was filed by the IRS
Delinquent Taxes
Past Due Taxes
Filing Back Taxes
Penalties for Not Filing Taxes
Tax Amnesty
Do not worry, many of our clients have failure to properly file a 1040 (sometimes with many years) before taking the proactive step of getting into compliance  
This may lead to a person having late return, or tax returns which were never filed in one more prior years.
When Can You File Your Taxes?
You can file your tax return (timely) if it is no later than the April date (usually the 15th, holidays/weekend permitting) or if you properly file for extension, you have until October. If you miss the deadline, you are still required to file a return, but it is considered late. Since it is late, you may be subject to various penalties, although you may be able to get them waived if you file for amnesty or reasonable cause.
The real issue is that the time to collect a refund may expire.
IRS Tax Refund & Unfiled Tax Returns
One big motivator to get you to file your taxes is that you may be entitled to a Tax Refund. And, the carrot/stick is that if you do not file your tax returns timely, you may be estopped (prevented) from applying for the refund (typically 3-years from when the tax returns were due)
Back Tax Returns
For each year a person is required to file a tax return but fails to do (and another year passes) the person is considered to be out of tax compliance for "Back Tax Returns."
Filing Back Taxes
IRS compliance means going back and filing past tax returns. Since the Statute of Limitations for the IRS to audit or examine you does not begin until you have filed a tax return, you should speak with a specialist to evaluate your case, and assess your options.
Penalties for Unfiled Tax Returns
Depending on the facts and circumstances of your situation, you may be subject to many different types of penalties. But, you may also qualify for IRS Amnesty or Reasonable Cause, and have your penalties reduced or even abated completely.
Unfiled Tax Return Amnesty
A person can usually file unfiled tax returns with one of the Voluntary Disclosure programs, in order to report and disclose unreported/undisclosed income, assets, accounts, or investments — and safely get into compliance.
The program include:
Domestic Voluntary Disclosures
OVDP (Offshore Voluntary Disclosure Program)
Streamlined Filing Compliance Procedures
Reasonable Cause submission.
We Specialize in IRS Amnesty Programs & Unfiled Tax Returns
We have successfully handled a diverse range of IRS Voluntary Disclosure and International Tax Investigation/Examination cases involving FBAR, FATCA, and high-stakes matters for clients around the globe (In over 65 countries!)
Whether it is a simple or complex case, safely getting clients into compliance is our passion, and we take it very seriously.
What Should You Do?
Everyone makes mistakes. If at some point that you should have been reporting your foreign income, accounts, assets or investments the prudent and least costly (but most effective) method for getting compliance is through one of the approved IRS offshore voluntary disclosure program.
Be Careful of the IRS
With the introduction and enforcement of FATCA for both Civil and Criminal Penalties, renewed interest in the IRS issuing FBAR Penalties, crackdown on Cryptocurrency (and IRS joining J5), the termination of OVDP, and recent foreign bank settlements with the IRS…there are not many places left to hide.
4 Types of IRS Voluntary Disclosure Programs
There are typically four types of IRS Voluntary Disclosure programs, and they include:
Contact 

Us

 Today; Let us Help You.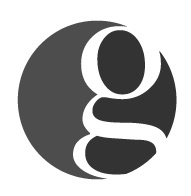 Golding & Golding: Our International Tax Lawyers practice exclusively in the area of
IRS Offshore & Voluntary Disclosure
. We represent clients in 70 different countries. Managing Partner, Sean M. Golding, JD, LL.M., EA and his team have represented thousands of clients in all aspects of IRS offshore disclosure and compliance during his 20-year career as an Attorney. Mr. Golding's articles have been referenced in such publications as the
Washington Post, Forbes, Nolo and various Law Journals nationwide
.
Sean holds a Master's in Tax Law from one of the top Tax LL.M. programs in the country at
the University of Denver
, and has also earned the
prestigious Enrolled Agent credential
. Mr. Golding is also a
Board Certified Tax Law Specialist Attorney
(A designation earned by Less than 1% of Attorneys nationwide.
)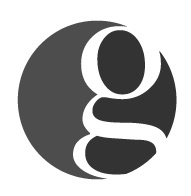 Latest posts by International Tax Lawyers - Golding & Golding, A PLC (see all)