Undisclosed Offshore Assets
If you have undisclosed offshore assets that you have never previously reported to the IRS, take a deep breath…and exhale – it is probably nowhere near as bad as you may have read.
The reality is, as long as you act before the IRS contacts you, you can usually mitigate most, if not all of your Damages (presuming you are non-willful).
While not everyone with Unreported Foreign Assets will get caught by the IRS, if you are considered a U.S Person, you have unreported foreign assets and the IRS discovers you have these assets before you have an opportunity to get into compliance, you may be facing significant fines and penalties.
What are Foreign Assets?
Essentially, foreign assets are any assets that you own outside of the United States. These assets can come in many different shapes and forms. For example, foreign assets will typically include:
Foreign Bank Accounts 

Foreign Investment Accounts

Interest in a Foreign Partnership/Joint Venture/Trust

Interest in a Foreign Corporation (included Sociedad Anonimas)

Foreign Retirement

Foreign Life Insurance Policy

Foreign Mutual Funds or ETF Investments

Foreign Real Estate owned by a company
Why Do I have to Report Foreign Assets to the IRS?
If you are considered a US person and are required to file a U.S. tax return (even if you do not meet the threshold for filing a return in any particular year), you may still be required to report the foreign assets.
The reason you may have to report the assets is because the United States follows a Citizen-Based Taxation (CBT), Worldwide Income tax model. In other words, if you are considered a U.S. person (which is far more broad than a US citizen) then you are required to report and disclose your foreign assets — depending on the type of asset, the nature of investment, and threshold amount.
For example, if you are single and own a specified foreign asset worth $80,000, then you have to file a Form 8938 (limited exceptions apply)
If you have 15% ownership of a foreign corporation, you may have to file a Form 5471.
Likewise, if you have 15% ownership in a controlled foreign partnership, you may also have the file a Form 8865.
Who Cares if I Don't Report my Foreign Assets?
The IRS cares, and unfortunately, they care a lot. So much so, that the penalties for the failure to not follow these forms can go upwards of $10,000 per occurrence – and that is presuming that you are non-willful.
It turns out that if the IRS believes that you knew, or should have known that you had a reporting requirement but failed to do so, you could be facing much higher fines and penalties, along with a potential criminal investigation.
To that end, in order to assess your situation and get into compliance, here are few steps you should take:
Do You Have Foreign Assets?
Whether or not your foreign assets may be exempt or are otherwise excluded from reporting is not the first step. Rather, the very first step should be determining whether you have any money or assets outside of the United States.
You should speak with relatives or other individuals who may have included your information on their account because under some circumstances you may have to report this money, even if it is not yours – although you can usually avoid any penalty on money or assets that do not belong to you.
Once you have determined you have foreign assets, the next step is to determine what type of foreign assets you have.
What Types of Foreign Assets?
We recommend making a short mental list detailing the different assets, and breaking them down by category. For example, if you have foreign bank accounts — that might be one category. Foreign real estate that you used to rent property would be another category, and foreign investment accounts would be yet another category.
Once you have all of this information together, the next step should be assessing the value.
How do I Value the Assets?
The simplest, most basic way to assess the assets this early in the analysis is to simply go online and look up what the Treasury Department or other exchange rate is for your country(s) in the current year. Thereafter, you should perform a raw data currency exchange to have a basic idea of what the total value of your assets are. (You may perform the exchange for a few prior years as well).
But Attorneys Up-Charge Me Based on the Value..
While some firms may do this (and we do not ever do this), it is important to note that the value of the assets will have some impact on what forms need to be filed.
For example, if you have $15,000 of Foreign bank accounts you probably have to file an FBAR, but would not have to file a form 8938 — if this was the total number of assets you had, and it was also the maximum value for the year.
Alternatively, if you have $700,000 of foreign investment assets, you may have multiple forms you would have to file depending on the type of investment, and whether it qualifies as a specified foreign asset.
If you are uncomfortable providing the exact amount of your asset value, you should work with whichever attorney you are speaking with to provide as accurate of a picture as you can–  so that he or she can give you an honest evaluation of your situation.
Speak with Experienced Counsel
These days, it seems that everybody thinks they do offshore disclosure because they handled a handful of cases or read our blog daily.  Tax Law is a specialized area of law and Offshore Voluntary Disclosure (when done properly) is an especially complex area of Tax Law. 
In the last few years, we have been repeatedly contacted by individuals letting us know that they were "sold" by inexperienced counsel. It is usually because inexperienced counsel does not know how to properly vet out the cases to extract the necessary information from the client, and then sells them on a much lower fee to go "streamlined" in cases it is not warranted (Willful, MTM elections, Opt-Out, etc.)
With that said, there are a group of attorneys, like ourselves, that focus exclusively in this area of law.  Your OVDP or Streamlined Attorney should have:
At least 15 years of experience as a practicing lawyer

An advanced Master's of Tax Law Degree (LL.M.); and

Either a CPA or Enrolled Agent (EA) license.
Getting into IRS Offshore/Foreign Reporting Compliance
Offshore Voluntary Disclosure Tax law is very complex. There are many aspects that go into any particular tax calculation, including the legal status, marital status, business status and residence status of the taxpayer.
When Do I Need to Use Voluntary Disclosure?
Voluntary Disclosure is for individuals, estates, and businesses who are out of compliance with the IRS and the Department of Treasury. What does that mean? It means that if you are required to file a U.S. tax return and you don't do so timely, then you are out of compliance.
If the IRS discovers that you are out of compliance, you may become subject to extensive fines and penalties – ranging from a warning letter all the way up to tax liens, tax levies, seizures, and criminal investigations. To combat this, you can take the proactive approach and submit to Voluntary Disclosure.
We Can Help.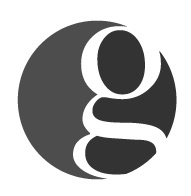 Golding & Golding: Our International Tax Lawyers practice exclusively in the area of
IRS Offshore & Voluntary Disclosure
. We represent clients in 70 different countries. Managing Partner, Sean M. Golding, JD, LL.M., EA and his team have represented thousands of clients in all aspects of IRS offshore disclosure and compliance during his 20-year career as an Attorney. Mr. Golding's articles have been referenced in such publications as the
Washington Post, Forbes, Nolo and various Law Journals nationwide
.
Sean holds a Master's in Tax Law from one of the top Tax LL.M. programs in the country at
the University of Denver
, and has also earned the
prestigious Enrolled Agent credential
. Mr. Golding is also a
Board Certified Tax Law Specialist Attorney
(A designation earned by Less than 1% of Attorneys nationwide.
)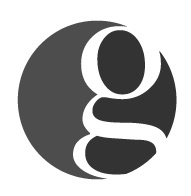 Latest posts by International Tax Lawyers - Golding & Golding, A PLC (see all)