U.S. Taxes on Income Earned Abroad (FAQ) – IRS Offshore Income Rules
U.S. Taxes on Income Earned Abroad (FAQ) 
Typically, all money an individual earns (absent approved retirement funds) is taxes by the United States. This is true, even if the person earned money from outside the United States, and/or the money is considered Tax-Free in the foreign jurisdiction.
The United States has a different type of tax law/system than almost every other country on the planet.
As such, oftentimes individuals and businesses alike are blindsided by a tax liability they owe to the United States on income they did not earn in the United States, or income they earned when they lived outside of the United States — even if it is considered tax-free in the foreign jurisdiction it was earned in.
Generally, the U.S. Taxes foreign income the same way it taxes domestic or U.S. based income. The United States is a Citizen-Based Taxation country that taxes worldwide income. That is a very important concept that all individuals and businesses that are subject to U.S. tax must be aware of.
I Lived Outside of the U.S.
Whether or not a person lived outside the U.S. will not determine the individual's ax liability. Rather, it usually will only impact whether the individual qualifies for the Foreign Earned Income Exclusion test. In other words, if you qualify as a U.S. person then you are required to report your worldwide income to the United States – whether or not you will qualify for the exclusion.
Stated another way, the mere fact that a person resided outside of the United States does not mean the income is excluded solely because he or she lived outside of the United States. Rather, it means the person may qualify for the Foreign Earned Income Exclusion. Or, if the U.S. Person lived anywhere in the world, earned foreign income (passive or active) and already had taxes withheld or otherwise paid from their foreign income — they may receive a Foreign Tax Credit.
I am Not a U.S. Citizen
It is important to understand that the rule regarding international tax and foreign income does not revolve around whether a person is a U.S Citizen. Rather, the threshold requirement is whether the individual is a U.S. Person.
A U.S. person is usually classified as one of the following:
If you fall into one of these categories, chances are you're going to have to report your worldwide income.
The Account Pre-Dates my U.S. Status
Just because an account is opened before a person gains U.S. status does not mean the income is non-taxable. For example, David has an account in Hong Kong that he opened 10 years ago. He only became a US person five years ago, and every year since becoming a U.S. person the account continues to generate $40,000 a year in interest income.
Merely because the account was opened before David became a US person does not mean the $40,000 a year is earning interest in his non-reportable or nontaxable. It does not matter that:
David paid tax on the principle

David earned the money before he became a U.S. person

The interest generated is tax-free foreign country
The Income Earned Abroad is Tax-Free
Whether or not the foreign income is considered tax-free in the country it was earned in does not impact tax liability in the United States. Under most circumstances, the United States does not recognize the tax-free status of foreign income when it comes to paying US tax.
Typical examples we come across on the following:
Tax-free contributions from foreign employers 401(k) similar funds

Non-distributed but accrued income in investments or fixed deposits/term deposits

Tax-free savings plans

Provident funds

Certain retirement accounts

Interest, dividends and capital gains in countries such as India, Singapore, Hong Kong and many others.
The Income was Not Distributed to Me
This is also very common misconception. Absent certain retirement accounts, if a foreign investment is earning or accruing income, it is typically going to be taxed  — even if it is not distributed. That is because the distribution is not what makes the income earned (unless it is an approved retirement account, which receives deferred tax treatment)
Typical examples would come across include the following:
Fixed Deposit/Term Deposits

PFIC (But requires a very complex analysis)

Dividends that are immediately reinvested and never touched by the individual.

Rental income that goes directly into an account and is not distributed

Foreign Mutual Funds, ETF's and other stock dividends
Foreign Retirement is Not Taxable in the U.S.
Whether or not your foreign retirement is taxable in the United States requires a very complex and in-depth analysis. It will vary based on the:
Particular country that the retirement plan is based in

Your status when you began accruing retirement

Whether there is an international tax treaty

Where your residence was at the time, and

If it was a public or private retirement

Along with many other factors.
Getting Into IRS Compliance with Offshore Disclosure
Even though you may be out of compliance and unnecessarily scared by much of the fear mongering websites you may read online, is typically very easy to get back into compliance quickly and safely.
Golding & Golding, A PLC
We have successfully represented clients in more than 1000 streamlined and voluntary disclosure submissions nationwide, and in over 70-different countries.
We are the "go-to" firm for other Attorneys, CPAs, Enrolled Agents, Accountants, and Financial Professionals across the globe.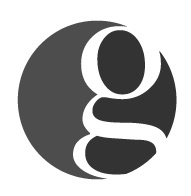 Golding & Golding: Our international tax lawyers practice exclusively in the area of
IRS Offshore & Voluntary Disclosure
. We represent clients in 70+ different countries. Managing Partner Sean M. Golding is a
Board-Certified Tax Law Specialist Attorney
(a designation earned by < 1% of attorneys nationwide.
). He leads a full-service offshore disclosure & tax law firm. Sean and his team have represented thousands of clients nationwide & worldwide in all aspects of IRS offshore & voluntary disclosure and compliance during his 20-year career as an Attorney.
Sean holds a Master's in Tax Law from one of the top Tax LL.M. programs in the country at
the University of Denver
. He has also earned the prestigious
IRS Enrolled Agent credential
. Mr. Golding's articles have been referenced in such publications as the
Washington Post, Forbes, Nolo, and various Law Journals nationwide
.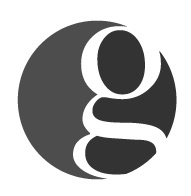 Latest posts by Golding and Golding, Board-Certified Tax Law Specialist (see all)