Tax Form 3520 & Gifts From a Foreign Person – IRS Taxpayer Guide
Tax Form 3520 & Gifts From a Foreign Person – IRS Taxpayer Guide
Tax Form 3520: A U.S. Person who receives a Gift from a non-U.S. Person may have a Tax Form 3520 reporting requirement. While the receipt of the gift is taxable, the U.S. Person may have a reporting requirement, in the form of Tax Form 3520. The form ranges from relatively simple (cash gift from your parents) to much more complicated (foreign trust distributions). We have prepared a separate summary of Form 3520 Instructions to assist you,
Tax Form 3520
Technically, the form is called the Annual Return To Report Transactions With Foreign Trusts and Receipt of Certain Foreign Gifts, and it is due to be filed at the same time as your tax return.
Form 3520
The IRS rules are complex, because they involve more than "Gifts." A U.S. Person may also have to file IRS Form 3520 to report a Foreign Inheritance or Trust Distribution. The penalties for not reporting the form can be unnecessarily harsh — with the IRS issuing penalties upwards of 25% value of the gift, for each year you receive a gift.
IRS Form 3520
Sometimes the best way to understand IRS Form 3520 is with examples of how the IRS works.
Let's take a simple example:
For example, your foreign Grandma in Portugal sent you $150,000 to help pay for a downpayment on your new house. Or, your dad sent you $40,000 through his foreign business.
Alternatively, if you received a foreign trust distribution, you have to report the distribution amount, even if it is a relatively small amount (no minimum threshold reporting requirement).
On a sadder note, if you foreign uncle passed away and left you $300,000 that is also reportable, since a foreign inheritance is a type of foreign gift.
Reporting Gifts to IRS
Foreign Person

Foreign Business

Foreign Trust
3520 (The Basics)
Receiving a Gift or an Inheritance from a Foreign Person, Trust or Business may spark the requirement for an individual receiving the gift or inheritance to file form 3520 with the IRS for the year the gift or inheritance was received.
The failure to properly/timely file form 3520 may result in significant fines and penalties towards the individual who received the gift or inheritance.
The General Rule
The concept of tax vs. receiving foreign gifts or inheritances from a foreign person can be complex. The purpose of this article is to break down the basic requirements – it does not serve as a comprehensive analysis of whether you, in your particular situation is required to file the form.
We understand that there are certain circumstances in which you may be able to be exempt from filing, but that is not the purpose of this summary – it is simply to inform you of when you may have a requirement.
Foreign Gifts from Individuals
The most common scenario that we deal with at Golding & Golding, is when a person receives a foreign gift, in the form of money or equivalent, from a foreign person. Many countries have various different currency restrictions, which limits the amount of gift an individual can personally provide via transfer (read: China and Taiwan currency restrictions).
With that said, it does not really matter what means the foreign person used to transfer the money to the United States, but rather did that foreign person gift you his or her money.
Threshold Requirement – Gifts from a Foreign Person
Currently, if a person receives more than $100,000 from a foreign person in a single year, in either one transaction or a series of transactions then the person who received the gift or inheritance from the foreign person must file a form 3520. It does not matter how the money was transferred, but rather who owned the money that was transferred.
For Example: Scott's mother in Taiwan transferred him $500,000 in a single year by having 10 of her friends each transfer $50,000 to Scott's bank account in the United States. Yes, not one individual actually transferred more than $100,000, but the $500,000 originated from a single person who owned that $500,000 and therefore the recipient would report to get from the owner of the money.
Threshold Requirement – Trust Distribution
Unlike the receipt of a gift or inheritance from a foreign person, when a person receives a trust distribution from a foreign trust, they are required to complete Form 3520 irrespective of how much the person received from the foreign trust.
In other words, there is no minimum threshold requirement involving a receipt of money from a foreign trust, and therefore any receipt of money from a foreign trust must be reported on a Form 3520.
It should be noted, that unlike the other two categories, the reporting requirement for the receipt of a trust distribution from a foreign trust is much more detailed than the reporting requirement for the receipt of a gift from either an individual or business.
It may also necessitate the filing of a Form 3520-A.
Threshold Requirement – Gift From a Foreign Business
The threshold requirement for having to file a form 3520 for the receipt of a gift from a foreign business is much lower than the threshold requirement for receiving a gift from a foreign person. In 2016, the threshold requirement was $15,671 from either a foreign corporation, foreign partnership or other foreign entity.
Why Does the IRS Care?
There are many reasons why the IRS wants to keep track of gifts, inheritance or trust distributions received from a foreign person, business or trust – but one of the main catalysts is for the future determination of estate tax.
When a person meets the requirements of being a US person for estate tax purposes, their estate will be taxed at 40% for any amount that exceeds the gift and estate tax exemption. Currently, the exemption is set at $5.49 million, but that amount can change at any time (especially when a new party takes office).
What a person is considered a US person for estate tax purposes, their worldwide value is taken into consideration for estate tax purposes. In other words, while a person may be a Green-Card Holder with only $2 million in the United States, he may have $15 million abroad, and therefore his estate may be subject to several million dollars worth of estate tax at his time of passing.
As such, since that $15 million that he received abroad may be the result of a foreign person gifting him that money (or as a result of an inheritance), the IRS may have never learned about the money, unless the individual had reported the receipt of the gifts during the year he or she received gifts by way of having to file a form 3520 (noting, if a foreign person gifts money to a US person into their foreign account, it still must be reported on a form 3520). The mere fact that the foreign person gifted the money into a foreign account does not exempt the US person from having to file the form)
Penalties
As provided by the IRS: Section 6677.   A penalty applies if Form 3520 is not timely filed or if the information is incomplete or incorrect (see below for an exception if there is reasonable cause).
Generally, the initial penalty is equal to the greater of $10,000 or the following (as applicable):
– 35% of the gross value of any property transferred to a foreign trust for failure by a U.S. transferor to report the creation of or transfer to a foreign trust.




– 35% of the gross value of the distributions received from a foreign trust for failure by a U.S. person to report receipt of the distribution.




– 5% of the gross value of the portion of the foreign trust's assets treated as owned by a U.S. person under the grantor trust rules (sections 671 through 679) for failure by the U.S. person to report the U.S. owner information.
Such U.S. person is subject to an additional separate 5% penalty (or $10,000 if greater), if the foreign trust (a) fails to file a timely Form 3520-A or (b) does not furnish all of the information required by section 6048(b) or includes incorrect information. See section 6677(a) through (c) and the Instructions for Form 3520-A.
Additional penalties will be imposed if the noncompliance continues for more than 90 days after the IRS mails a notice of failure to comply with the required reporting. For more information, see section 6677.
FBAR & FATCA
In addition, if the gift was put into a foreign account or used to purchase Foreign Stocks, Securities, or Funds that exceeds the threshold requirements for reporting, the individual may also have to file an FBAR form, Form 8938, and/or Form 8621.
The failure to file these forms may result in significantly high fines and penalties that far outweigh what appears to be a mere failure to report.
What Can You Do?
Presuming the money was from legal sources, your best options are either the Traditional IRS Voluntary Disclosure Program, or one of the Streamlined Offshore Disclosure Programs.
Schedule a Form 3520 Reduced-Fee Consultation
We have handled more than 1000 disclosures, and have spoken with thousands more people regarding reporting foreign assets, accounts, investments and income to the IRS (OVDP, Traditional Voluntary Disclosure, Streamlined and Reasonable Cause).
Scheduling a reduced-fee consultation with our team is a highly-effective way for you to determine what your potential liability, strengths, and weaknesses will be when you decide to move forward with a streamlined disclosure to the IRS.
In addition, we help you weed out the online marketing scams, false advertising, and unnecessary fear mongering and scare mongering.
Need a Second Opinion on Foreign Asset Reporting?
Lately, with rumblings of the Streamlined Disclosure Program, aka Streamlined Voluntary Disclosure aka Streamlined Filing Compliance Procedures coming to an end, some younger and inexperienced attorneys are in disarray — and handing out terrible advice to make a quick buck — and putting clients at risk. 
We know how the bad the information is you are receiving.
Why?
Because those cases usually end up on our door-step, and it is getting worse than ever.
Examples of recent cases we had to takeover from less experienced Attorneys can be found by Clicking Here (Case 1) and Clicking Here (Case 2).
Contact

Golding & Golding

Today, We Can Help You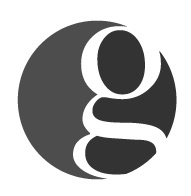 Golding & Golding: Our International Tax Lawyers practice exclusively in the area of
IRS Offshore & Voluntary Disclosure
. We represent clients in 70 different countries. Managing Partner, Sean M. Golding, JD, LL.M., EA and his team have represented thousands of clients in all aspects of IRS offshore disclosure and compliance during his 20-year career as an Attorney. Mr. Golding's articles have been referenced in such publications as the
Washington Post, Forbes, Nolo and various Law Journals nationwide
.
Sean holds a Master's in Tax Law from one of the top Tax LL.M. programs in the country at
the University of Denver
, and has also earned the
prestigious Enrolled Agent credential
. Mr. Golding is also a
Board Certified Tax Law Specialist Attorney
(A designation earned by Less than 1% of Attorneys nationwide.
)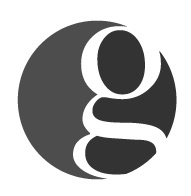 Latest posts by International Tax Lawyers - Golding & Golding, A PLC (see all)