Google Adwords, International Tax Law & Free Consultations – A Few Tips
Google Adwords, International Tax Law & Free Consultations – 5 Tips
Oftentimes, we are contacted by clients who were scared-to-death by a Google Adwords "free consultation," which turns out to be nothing more than a scare-fest, sales-pitch.
Most of these are tax attorneys are not Board-Certified Tax Law Specialists, and they do not specialize exclusively in IRS offshore disclosure.
99% of the time, there is nothing to be afraid of.
Google Adwords
Google Adwords is a pay-per-lick advertising service.
While it used to be a great way for attoneys, CPAs , and EAs to get their name out into the internet world — over the past few years, the waters have gotten murkier.
Common Offshore Disclosure Situation:
One way or another, you learn that you are out of IRS compliance for non-reporting of foreign income, assets, investments, and/or accounts. 
You begin your Google research, and immediately come across some paid ads from self proclaimed "experts," guaranteeing you results – because they are the best attorneys in the galaxy…and beyond.
Even better, they offer you a Free Consultation —
Man, you are really in luck.  An expert tax attorney is going to take time out of his or her busy schedule, just to provide you a free consultation and give you all the answers you need in a 15-30 minute call.
How do I sign up?
If you're a fan of King of the Hill, this reminds us of the episode when Bill is excited about going to the new car dealership for a party.  As Hank explains to Bill, these are not real parties – these are sales pitches.
The same goes for Google Adwords, International Tax, and free consultations
Tips to keep in mind During a Free Adwords Inspired Consultaton
Here are a few tips to help prepare you for your consultation:
Do They Really Specialize in IRS Offshore Disclosure?
These days, attorneys purchase multiple domain names which utilize a specific keyword, so that when you type in that keyword, their website appears in the search results.
This is designed to make you think that since they have a website devoted to offshore voluntary disclosure, they must specialize in Offshore Voluntary Disclosure, right?
Here's a tip: Type in the attorney's name and see how many other different types of websites appear, and all the different types of practices the attorney undertakes.
If several other areas of tax law show up, then chances are they are not an attorney that specializes in IRS offshore disclosure.
Is the Person you Spoke with a Licensed Attorney?
Tax law is interesting. It is a type of law in which Attorneys, EAs, and CPAs can work side-by-side. And a non-attorney can even represent a client in Tax court.
But, in order to be a licensed attorney and have an attorney-client privilege with your representative, the attorney must be licensed and at least one state, even if non-attorney practices exclusively in federal law (which is common for many licensed tax attorneys)
Only with an attorney do you have the confidentiality of an attorney-client privilege.
Therefore, even if you are being represented by someone in tax court or on a tax matter that is legal in nature – there is no attorney-client privilege unless your representative is an attorney.
*If a non-attorney mentions Kovel, be sure that they also explain it's limitations.
Is it Really, Free?
Nothing in life is free. 
Some of these attorneys and non-attorneys spend upwards of $50 -$100 per click per keyword. 
To believe the free initial consultation call is really "free," you would have to suspend reality and enter the Matrix for at least long enough to believe that these attorneys and non-attorneys are advertising for the sole purpose of you contacting them — so that they can inform and educate you, without selling you.
Let's say you go to Costco, and you see some free samples.  Are those samples out there just so that you can eat, because you're hungry? Or, are those samples out there to entice you to try a certain brand so that you end up purchasing that brand,
(And we know how hard it is to pass-up those cookies around holiday season, right?)
Advertisers have to obtain some return on investment (ROI) in order to continue advertising.
Therefore, be aware during the initial call whether you are being unnecessarily scared into believing you may be subject to criminal or willful penalties, when it does not apply in your specific fact situation.
Guaranteed Results
No attorney can guarantee results.
While attorneys can describe similar situations in which they have been successful, there is no such thing as a guaranteed outcome. 
It is unethical (if not illegal) for an attorney to guarantee results.
Getting Into IRS Offshore Compliance
It is human nature to want to avoid making a proactive submission to a government agency such as the IRS before the IRS ever discovers the non-compliance. But, typically that is best path forward.
Moreover, if you realize you are out of compliance and begin researching online, you may begin to feel as though it is hopeless.  Some of these attorneys and CPAs make it appear that everyone with unreported assets or income is going to be severely penalized and shipped off to prison.
That is simply not the case.
You have options, and depending on the facts and circumstances of your situation, your options may include the streamlined program, reasonable cause, or the delinquency procedures – which may result in significantly reduced fines and penalties (and may even receive a penalty waiver).
How to Find Experienced & Reputable Offshore Voluntary Disclosure Counsel
Nearly all the experienced Attorneys in this field will have 5 Main Attributes:
Board-Certified Tax Law Specialist

Master's of Tax Law (aka LL.M.)

Around 20-Years of Private Practice experience

Extensive Litigation, Trial and related high-stakes experience.
Why is This Important? Because People Can be Whomever They Want to be Online
And that is the problem.
In recent years, we have had many clients come to us after being horribly represented by inexperienced tax counsel. While we are sure it is a problem in many fields, it seems to run rampant in IRS offshore voluntary disclosure.
These Attorneys 'manipulate' their past legal experiences, such as working for the IRS —  to make themselves sound more experienced than they are. You later find that they never worked as an attorney for the IRS, or even in the offshore disclosure department.  
The IRS has nearly 100,000 employees, and just being one of them does not make an attorney qualified to be an effective and experienced offshore voluntary disclosure tax attorney specialist.
IRS Offshore Disclosure is complex enough for experienced practitioners who focus exclusively in the area of law, never mind relative newcomers who are trying to handle more than just offshore voluntary disclosure as part of their everyday tax practice.
International Offshore Disclosure Lawyer Fees – How Much are They?
As in life, you get what you pay for.
To get the best representation possible, you need an experienced Board-Certified Tax Law Specialist, with advanced degrees and advanced certifications.
If you want to hire a newer private-practice attorney that just opened shop a few years ago, hoping to save a little money on fees,  where they sold you on some "over-hyped" Kovel Letter – you're putting yourself at risk.
Those cases usually end up on our doorstep down the line after the attorney made significant mistakes on the submission (sometimes costing the client significant amounts of time and fees that could have been avoided)
Golding & Golding – Board-Certified in Tax Law
Golding & Golding represents clients worldwide in over 70-countries exclusively in Streamlined, Offshore and IRS Voluntary Disclosure matters. We have successfully completed more than 1000 streamlined and voluntary disclosure submissions.
Our Team Lead is a Board-Certified Tax Law Specialist (Less than 1% of Attorneys nationwide) and Enrolled Agent, with a Master's of Tax Law (LL.M.)
Mr. Golding leads his team in each and every case we accept for submission.
We are the "go-to" firm for other Attorneys, CPAs, Enrolled Agents, Accountants and Financial Professionals worldwide.
We Can Help

You

.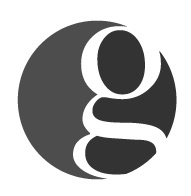 Golding & Golding: Our international tax lawyers practice exclusively in the area of
IRS Offshore & Voluntary Disclosure
. We represent clients in 70+ different countries. Managing Partner Sean M. Golding is a
Board-Certified Tax Law Specialist Attorney
(a designation earned by < 1% of attorneys nationwide.
). He leads a full-service offshore disclosure & tax law firm. Sean and his team have represented thousands of clients nationwide & worldwide in all aspects of IRS offshore & voluntary disclosure and compliance during his 20-year career as an Attorney.
Sean holds a Master's in Tax Law from one of the top Tax LL.M. programs in the country at
the University of Denver
. He has also earned the prestigious
IRS Enrolled Agent credential
. Mr. Golding's articles have been referenced in such publications as the
Washington Post, Forbes, Nolo, and various Law Journals nationwide
.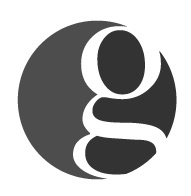 Latest posts by Golding and Golding, Board-Certified Tax Law Specialist (see all)