PFIC – How do I Report | Analyzing IRS Passive Investment Rules
A PFIC is a Passive Foreign Investment Company that involves certain deferral of tax rules, and which culminates in a heavy tax liability in the future. PFIC Reporting rules require a careful analysis of U.S. Tax, CFC (Controlled Foreign Corporations) and Attribution. U.S. Shareholders may be able to make certain elections (QEF or MTM).
PFIC
A  U.S shareholder with ownership of Passive Investments such as investment funds, holding corporations, ETFs, and mutual funds may have to file an annual Form 8621 — Information Return by a Shareholder of a Passive Foreign Investment Company or Qualified Electing Fund)
We can help.
Passive Foreign Investment Companies
PFIC is one of the most dreaded acronyms in IRS Tax Law.  A PFIC is a Passive Foreign Investment Company and the reason it is so "Feared" is because of how the IRS taxes a PFIC.
Key issues involving PFICs will generally include:
QEF Elections

Mark-to-Market Elections

Form 8621

Excess Distributions

PFIC Reporting

PFIC Tax Calculations
PFIC Rules
The following is a PFIC Summary Review Guide, explaining the basics of Passive Foreign Investment Companies.
PFIC IRS Test
Determining whether a business is a PFIC is a multi-step process. It involves a comprehensive analysis of the type of investment, and it may include many different types of assets, such as a Foreign Mutual Fund, Investment Fund, or holding company — such as a BVI.
For some types of investments, it will require a deep analysis into the type of assets, income and holding periods of the underlying company (including subsidiaries or sister corporations) to  determine if it is a PFIC, but that is just the start.
PFIC Analysis
If the initial analysis reveals a PFIC, and presuming no elections were made, the tax situation will be exacerbated ten-fold (either now or in the future) for any year in which an excess distribution has been issued. In other words, PFICs are no fun; moreover, under current IRS rules and guidelines PFICs are not very profitable either.
In addition, the failure to properly report a PFIC to the U.S. Government on forms such as an FBAR (Report of Foreign Bank and Financial Accounts), FATCA Form 8938 (Statement of Specified Foreign Assets) or IRS Form 8621 (Information Return by a Shareholder of a Passive Foreign Investment Company or Qualified Electing Fund) may result in significant fines and penalties as well.
*While there is no direct 8621 monetary penalty, it flows through Form 8938, which can issue up to $60,000 in penalties.
What is a PFIC?
A PFIC is a Passive Foreign Investment Company.  It is a company that generally operates overseas (offshore, foreign country, abroad) and generates a majority of its income through passive means, and/or has a majority of its assets as passive assets. In other words, the monies being generated are through passive means as opposed to active means.
For example, if David has a company in Hong Kong which he uses to consult, and all of the money earned is through his active consulting with other businesses, then that is an active type of company and would not be subject (other factors pending) to treatment as a PFIC — since David generates his income through active means.
Alternatively, if David operates a holding company overseas (including Foreign Mutual Funds or possibly Foreign Insurance Companies) in which all the money earned is through the payment of dividends, interest or capital gains to the Holding Company that "holds" the investments, that would most likely be a passive company. Why? Because the money being earned is not as a result of David working, but rather as a result of the investments earning money (not to be confused with David operating as a trader or investment analyst and charging for his investment knowledge and services).
IRS Definition of PFIC
As defined by the IRS: A foreign corporation is a PFIC if it meets either the income or asset test described below.
Income test
75% or more of the corporation's gross income for its taxable year is passive income (as defined in section 1297(b)).
Asset test
At least 50% of the average percentage of assets (determined under section 1297(e)) held by the foreign corporation during the taxable year are assets that produce passive income or that are held for the production of passive income.
Basis for measuring assets.   When determining PFIC status using the asset test, a foreign corporation may use adjusted basis if:
The corporation is not publicly traded for the taxable year and

The corporation is (a) a controlled foreign corporation within the meaning of section 957 (CFC) or (b) makes an election to use adjusted basis.
Publicly traded corporations must use fair market value when determining PFIC status using the asset test.
Look-thru rule
When determining if a foreign corporation that owns at least 25% (by value) of another corporation is a PFIC, the foreign corporation is treated as if it held a proportionate share of the assets and received directly its proportionate share of the income of the 25%-or-more owned corporation.
CFC overlap rule
A 10% U.S. shareholder (defined in section 951(b)) that includes in income its pro rata share of subpart F income for stock of a CFC that is also a PFIC generally will not be subject to the PFIC provisions for the same stock during the qualified portion of the shareholder's holding period of the stock in the PFIC. This exception does not apply to option holders. For more information, see section 1297(d).
PFIC and Foreign Mutual Fund Classifications
As the United States continues cracking down on offshore tax havens and unreported foreign income, the Internal Revenue Service has expanded the definition of a PFIC. Unfortunately, the expanded definition of a PFIC now includes all foreign mutual funds. Thus, by simply purchasing and owning a foreign mutual fund (even though you do not own any actual Company or Corporation, or hold the funds in a foreign holding company or BVI for example) you are setting yourself up for having to comply with IRS PFIC Rules — namely form 8621.
While the simple reporting of a PFIC is not necessarily a big deal (aside from the fact that you were probably hoping to keep your foreign investment below the IRS radar), the reporting and taxation of excess distributions can be very intense. If you want to better understand Excess Distributions, we have prepared a comprehensive analysis/calculation in a separate article which you can find by clicking here.
Briefly, an excess distribution is generally when the current year distribution (excluding the first year of the investment when a distribution is made in  the first year) is more than 125% of the average of distributions of the three (3) prior years. It is important to distinguish between a first-year distribution and the "first distribution." If you receive a distribution in the first year, then it is not an excess distribution because it is not an excess of any "prior year" distributions.
In sharp contrast, if the investment has been held for the last 10 years, and the 10th year was the first distribution you receive, then by definition is going to be considered an excess distribution because the average of the three prior years is zero. Therefore, any distribution is going to be more than 125% of the prior years.
Form 8621 and Filing Exceptions
In years in which you do not have to calculate an excess distribution, IRS reporting form 8621 is not so bad. The form is filed as an alternative to FATCA form 8938 (you do not have the file both forms annually — just one form). Moreover, if you happen to fall below the exemption amount ($25,000 single or $50,000 MFJ in total of foreign mutual funds, not per mutual fund) then you may be able to avoid filing the form altogether(depending on whether you have other assets or accounts — and what the value of them is. There are also some more technical exceptions/exclusions that go beyond the scope of the article.
If you do happen to have an excess distribution, the calculations are complex. You would need to know the basis of he value of the investment when you first received it, the value of the dividend for distribution when you received it, and the prior-year distributions.
PFIC Elections
In order to avoid the harsh tax liability of having excess distribution, the IRS does allow the owners of foreign PFIC to make certain elections to reduce or minimize tax liability. Most people do not make these elections, because it is difficult to get the foreign investment fund to comply, in addition to the fact that most individuals do not want the information reported to the IRS – aka "Why they made the foreign investment to begin with"
Essentially, there are two types of elections that can be made: Qualified Elective Fund or Mark-To-Market. Each election comes with its own set of pros and cons, and before making any such election you should speak with a qualified international tax lawyer to evaluate the facts and circumstances of your case, along with whether you have been in compliance with reporting responsibilities of having a PFIC in prior years.
FBAR
An FBAR is a "Report of Foreign Bank and Financial Account" Form. It is required to be filed electronically with the Department of Treasury by any U.S. taxpayer who has an annual aggregate total of more than $10,000 overseas at any given time, in any given year. The hardest part about filing the FBAR is usually determining what accounts are required to be disclosed; the IRS and DOT do not make it easy.
*Foreign Mutual Funds should be reported on an FBAR.
U.S. Fund with Foreign Accounts
Generally, almost any foreign "account" has to be reported on the FBAR. There are exceptions, but the exceptions are limited. Conversely, ownership of certain foreign corporate and partnership interests, generally do not need to be reported on an FBAR (as opposed to an 8938 and/or foreign accounts held in the name of the foreign business).
For example, if you own a foreign corporate or partnership interest, you may still have to report the information about accounts owned by the foreign corporation on an FBAR (ex, you own the company and/or have signature authority as an employee), but that is determined on a case-by-case basis in accordance with the type of foreign business, ownership percentage, and whether the entity is "disregarded."
Golding & Golding, A PLC
We have successfully represented clients in more than 1000 streamlined and voluntary disclosure submissions nationwide, and in over 70-different countries.
We are the "go-to" firm for other Attorneys, CPAs, Enrolled Agents, Accountants, and Financial Professionals across the globe.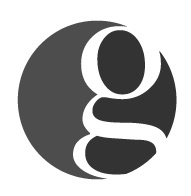 Golding & Golding: Our international tax lawyers practice exclusively in the area of
IRS Offshore & Voluntary Disclosure
. We represent clients in 70+ different countries. Managing Partner Sean M. Golding is a
Board-Certified Tax Law Specialist Attorney
(a designation earned by < 1% of attorneys nationwide.
). He leads a full-service offshore disclosure & tax law firm. Sean and his team have represented thousands of clients nationwide & worldwide in all aspects of IRS offshore & voluntary disclosure and compliance during his 20-year career as an Attorney.
Sean holds a Master's in Tax Law from one of the top Tax LL.M. programs in the country at
the University of Denver
. He has also earned the prestigious
IRS Enrolled Agent credential
. Mr. Golding's articles have been referenced in such publications as the
Washington Post, Forbes, Nolo, and various Law Journals nationwide
.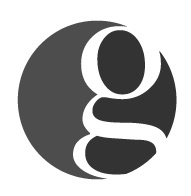 Latest posts by International Tax Lawyers - Golding & Golding, A PLC (see all)