Don't Let an Attorney Jeopardize Your Confidentiality by Referring You to a CPA
This is a very important topic for our clients around the world who are being misled by other attorneys and firms to take the time to read.
IRS offshore compliance enforcement is at an all-time high. 
The IRS is pursuing major penalties for non-compliance, so it is absolutely critical you understand how the legal vs. accountant privilege works (in the real world).
Misplaced Reliance on Kovel
In recent months, we have received numerous inquiries from individuals coming to the realization that they were misled by their less experienced Offshore Disclosure Lawyer about being able to rely on a Kovel Letter for the preparation of taxes in Offshore Disclosure.
For these unsuspecting individuals, their attorney-client privilege and confidentiality may be at high risk.
*Misuse of Kovel is usually a problem with newer private practice tax attorneys (less than 5-10 years private practice law firm experience – it is generally not an issue with more experienced attorneys.)
Attorney Client-Privilege
The Attorney-Client Privilege is a serious benefit to clients. It facilitates near airtight confidentiality (short of the client indicating he or she is going to inflict death or serious bodily harm to another person).
Accountant Client Privilege
The Accountant-Client Privilege is not as awesome. While the privilege provides some protection, it does not extend to criminal investigation, and is limited in scope.
IRS Offshore Disclosure & Privileges
When a person is out of compliance for Offshore/Foreign related matters, there are various IRS offshore amnesty "voluntary disclosure" programs a person can submit to.
No matter which amnesty program a person submits to, there are generally five (5) main components to the submission:
Evaluating and assessing the tax and legal situation in detail

Submitting amended or original tax returns

Submitting FBARs and International Informational Returns

Preparing a detailed Legal Statement(s)

Providing back-end support and defense
A Dually Licensed Attorney/EA or Attorney CPA Understands the Interplay Between Law

and

Taxes
Even simple tax situations are usually much more complicated than they first appear. It takes an attorney with an extensive legal and tax background (from years of legal and tax preparation experience) to effectively evaluate and asses all the tax and legal issues involving offshore disclosure, in order to piece them together properly to present your disclosure in the best light.
If the Attorney does not have experience preparing complex tax returns, they will not be able to complete this part of the task for you.
Your case is already at a disadvantage.
So what happens when your Attorney is not dually licensed, and is neither qualified to prepare your taxes nor answer your tax questions?
The attorney generally refers the case out to an accountant firm, EA, or CPA — and the trouble begins.
What is Kovel?
Kovel is a case ruling. It is not statutory law and it is not guaranteed to be upheld by a judge in a court of law.
A Kovel Letter is used by attorneys/clients in situations in which the attorney and/or client must communicate with another non-attorney accountant such as a CPA or Enrolled Agent, but the Attorney wants to try to extend the privileged communications beyond the Attorney, and to the Tax/Accounting Professional.
Misuse of Kovel in Offshore Disclosure
For many newer firms in over their head on tax related issues.
They refer you to an Accountant for any tax related questions – and it can take weeks for the Accountant to come back with an answer — especially if it is during tax season, and/or International Tax is not the main area of tax the accountant practices.
You start to get nervous, and are unsure what the Attorney is actually doing for you. You want a "second opinion" about your situation — who better to ask than your accountant, right?
This has three (3) major drawbacks for your IRS offshore disclosure:
The IRS clock is still ticking away…

It is

not

covered under Kovel, and

It significantly increases the likelihood that you may break the privilege and jeopardize your confidentiality.
Being Dually Licensed Has a Big "Real World" Benefit
When some lesser experienced attorneys are not dually licensed as an EA or CPA (and do not have the litigation or trial experience to see how privilege plays out in the real world) they are quick to dismiss the dual-license, by intentionally mis-categorizing the purpose of being dually licensed to try to fool the general public (you).
There are thousands of dually licensed Attorneys (Attorney/Enrolled Agent and Attorney/CPA) in all different areas of tax.
The main two privileges are the Attorney-Client Privilege and Accountant-Client Privilege. The Accountant privilege does not extend to legal matters or criminal investigations.
And, being dually licensed does not extend the Attorney-Privilege to Accountant related matters.
That is not the purpose of being dually licensed.
While being dually licensed does not extend the Attorney-Client Privilege to all non-legal tax related issues, there is a much bigger benefit when it involves Offshore Disclosure. 
It helps protect against a client mistakenly breaking the privilege by talking about legal matters with a CPA, which are not covered under Kovel.
Common Example from Clients Who First Used a Non-Dually Licensed Less-Experienced Attorney
Your Attorney refers you off to some accountant, whom you do not really know. During your tax talk with the accountant, the accountant starts to ask some more background questions, and the conversation becomes more "casual."
During these communications, you accidentally divulge legal information about your case that would have been protected had you told your Attorney. 
Since the discussion turned to legal, those communications about your case are no longer protected as they would have been had you been talking with your dually-licensed attorney about those same legal matters.
Your Confidentiality and Offshore Disclosure Submission is Now at Risk
This is a much bigger problem: if there is any issue about willfulness that you may have divulged to the accountant — your entire case may be compromised.
While the IRS cannot interview your Attorney, the IRS has the right to investigate your CPA.
Now you have to trust that your accountant will not disclose this information if:
Your streamlined or Reasonable Cause  is audited due to legal issues involving willfulness that you may have leaked to the CPA

The accountant's practice is audited or investigated by the IRS (OPR) and all his or her files may be compromised, or

The accountant needs it for leverage to defend against other investigations the IRS or other agency is taking against him/her.
And, if the IRS issues your CPA a summons or subpoenas about his files (or your file specifically) — the information you told the CPA about your legal issues or concerns are not protected.
What is to prevent the CPA from blowing the whistle on you, if he or she gets jammed up? Just look what happened to Paul Manafort.
While a Kovel Letter extends very-limited protection with an Accountant, misplaced reliance on it can get you in very serious trouble.
Now, your privilege is compromised.
Other Considerations for Selecting an Offshore Disclosure Attorney
Masters in Tax Law (LL.M.)
A Masters in Tax Law requires 15-20 graduate level tax law classes. This type of education provides a great foundation to best understand the highly complex areas of law involving international tax.
The Attorneys have Extensive Offshore Disclosure Experience
At Golding & Golding, we have handled several hundred disclosures (OVDP, IRM Voluntary Disclosure, Streamlined and Reasonable Cause) for clients around the world in nearly 70-countries.
We have the knowledge and experience to help you get compliant.
Litigation Experience
Our attorneys have handled many complex litigation cases. We are routinely retained as consultants on international tax related matters involving offshore disclosure and divorce, litigation, business and corporate matters.
.                                 
Board Certified Tax Law Specialist Credential
Once an Attorney earns the prestigious Board Certified Tax Law Specialist credential, it proves to the general public that the attorney is dedicated to tax law, and has real tax law practice experience as an Attorney.
Few tax attorneys have passed the tax speciality exam (regarded as one of the most difficult tax exams in the country) — and met the additional education, experience, and recommendation requirements necessary for certification.
Once a person becomes "Board Certified in Tax," it shows they have met the following requirements:
Advanced tax education 

Extensive tax law experience

Attorney & Judge recommendations for certification
In California for example, there are 200,000 active Attorneys, with tens of thousands of Attorneys practicing in some area of tax — and only 350 Tax Attorneys have successfully earned the designation.
Less than 1% of Attorneys nationwide have earned the credential.
Sean M. Golding, JD, LL.M., EA (Board Certified Tax Law Specialist)
IRS Offshore Disclosure is ALL we do.
Our Managing Partner, Sean M. Golding, JD, LLM, EA  earned an LL.M. (Master's in Tax Law) from the University of Denver and is also an Enrolled Agent (the highest credential awarded by the IRS, and authorizes him to represent clients nationwide.)
Mr. Golding and his team have successfully handled several hundred IRS Offshore/Voluntary Disclosure Procedure cases. Whether it is a simple or complex case, safely getting clients into compliance is our passion, and we take it very seriously.
He is frequently called upon to lecture and write on issues involving IRS Voluntary Disclosure.
Safely Get Into IRS Offshore Compliance
Presuming the money was from legal sources, your best options are either the Traditional IRS Voluntary Disclosure Program, or one of the Streamlined Offshore Disclosure Programs.
4 Types of IRS Voluntary Disclosure Programs
There are typically four types of IRS Voluntary Disclosure programs, and they include:
Contact 

Us

 Today; Let us Help You.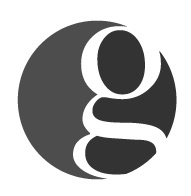 Golding & Golding: Our International Tax Lawyers practice exclusively in the area of
IRS Offshore & Voluntary Disclosure
. We represent clients in 70 different countries. Managing Partner, Sean M. Golding, JD, LL.M., EA and his team have represented thousands of clients in all aspects of IRS offshore disclosure and compliance during his 20-year career as an Attorney. Mr. Golding's articles have been referenced in such publications as the
Washington Post, Forbes, Nolo and various Law Journals nationwide
.
Sean holds a Master's in Tax Law from one of the top Tax LL.M. programs in the country at
the University of Denver
, and has also earned the
prestigious Enrolled Agent credential
. Mr. Golding is also a
Board Certified Tax Law Specialist Attorney
(A designation earned by Less than 1% of Attorneys nationwide.
)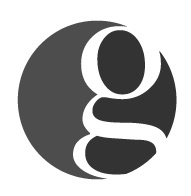 Latest posts by International Tax Lawyers - Golding & Golding, A PLC (see all)