Increased Risk of IRS International Tax Prosecution & Penalties (2018)
Increased Risk of IRS International Tax Prosecution & Penalties (2018)
In the last year, much has happened with international tax law and the IRS. First, the IRS developed more than 20 new tax enforcement groups — many of which were designed exclusively to curtail tax fraud, tax evasion and money laundering of international money.
In addition, the IRS set a termination date for OVDP.
OVDP Terminates on 9/28/2018
Even though the IRS indicated that it would most likely provide the public at least a year leeway before terminating offshore disclosure, the IRS broke its own word, and in March 2018 provided the public with formal notice that September 28, 2018 would be the last day that a person could submit to OVDP (Phase 1, not just Preclearance).
The submission must include the first phase of OVDP – and therefore even if you have not received any response from the IRS regarding the preclearance letter (typical preferred method for commencing OVDP), September 28, 2018 is the last date to submit the subsequent phase 1 documentation.
International Tax Enforcement
For some reason, there are still attorneys who like to provide false advice and information to the public. They make statements that the reason the IRS is getting rid of OVDP is because it is antiquated or no longer viable – that is absolutely wrong.
In fact, even a cursory review of the National Tax Advocate's recent summary about penalties shows that in general, the issuance of  international tax penalties have skyrocketed – especially when it involves foreign trusts and foreign businesses.
Moreover, with the introduction of the new tax enforcement groups and the termination of OVDP, what is actually happening is that the IRS is removing the carrot and stick.
Therefore, if you know you were willful or acted with reckless disregard and were hoping that at some point you could submit to OVDP, pay a set penalty, and avoid an audit or criminal investigation – your window of opportunity is slowly closing.
This is not because the IRS is forgoing international tax enforcement, but rather the exact opposite is true.
Thus, while the IRS is aggressively pursuing international tax penalties, they will be no longer providing you with OVDP as an option to safely get into compliance for your overseas misdeeds.
Highly Trained IRS International Tax Agents
When the IRS indicated that it would be creating these new enforcement groups, they were also clear that the agents assigned to these cases would be highly experienced agents in the field of international tax law – experts as the IRS provided. Overall it will be much more difficult for you to hide your money overseas or abroad and avoid the long arm of the IRS – especially because now these agents will know exactly where to look to find your information.
In addition, and in accordance with FATCA, more than 110 foreign countries and more than 300,000 Foreign Financial Institutions are actively reporting US account holder information to the IRS.
Tax Enforcement Direct Penalties vs. OVDP
Essentially, here's how it would work: Prior to FATCA and prior to the development and integration of these new International tax enforcement groups, the IRS would have little to go on to obtain the information regarding your undisclosed foreign accounts. The IRS needed you to enter the traditional OVDP, in order to obtain the necessary information regarding the foreign accounts.
But, in the more recent years with the enforcement of FATCA, along with implosions of former offshore tax have schemes, such as Swiss Bank Accounts and Panamanian Foundations, the IRS is receiving this information without the need for you to provide it by way of a voluntary disclosure.
As a result, the IRS is using direct tax enforcement to issue fines and penalties – because it no longer needs you to voluntarily disclose under OVDP.
Therefore, by getting rid of OVDP and integrating new tax enforcement groups, the IRS is simply going to penalize you first, and let you play defense to try to talk your way out of potential 50% or 100% penalties and/or a civil or criminal investigation versus letting you play offense, and proactively handling the situation, limit ingyour penalties, and avoiding an audit or investigation on the international tax issues.
What Can You Do?
You have a decision to make. First, you have to determine whether you were willful or non-willful. If you are non-willful, then you next have to determine whether you prefer to enter the streamlined program (or possibly reasonable cause) or prefer instead to enter the traditional OVDP (there are many reasons why a "non-willful" person would choose OVDP).
Then, you have to keep in mind the IRS deadline is looming — along with the fact that if the IRS contacts you before you enter either one of these programs, you are no longer eligible to enter the program.
*If before submitting Offshore Disclosure you find out that you are already under audit or examination by the IRS, you have to be very cautious. Why? Because the IRS may already have your information, and while you may think you are being subject to a simple audit, the IRS may already have your information, and you may actually be in the crosshairs of a reverse eggshell audit.
Golding & Golding, A PLC
We have successfully represented clients in more than 1000 streamlined and voluntary disclosure submissions nationwide, and in over 70-different countries.
We are the "go-to" firm for other Attorneys, CPAs, Enrolled Agents, Accountants, and Financial Professionals across the globe.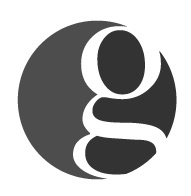 Golding & Golding: Our international tax lawyers practice exclusively in the area of
IRS Offshore & Voluntary Disclosure
. We represent clients in 70+ different countries. Managing Partner Sean M. Golding is a
Board-Certified Tax Law Specialist Attorney
(a designation earned by < 1% of attorneys nationwide.
). He leads a full-service offshore disclosure & tax law firm. Sean and his team have represented thousands of clients nationwide & worldwide in all aspects of IRS offshore & voluntary disclosure and compliance during his 20-year career as an Attorney.
Sean holds a Master's in Tax Law from one of the top Tax LL.M. programs in the country at
the University of Denver
. He has also earned the prestigious
IRS Enrolled Agent credential
. Mr. Golding's articles have been referenced in such publications as the
Washington Post, Forbes, Nolo, and various Law Journals nationwide
.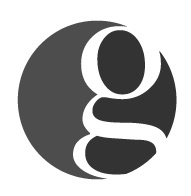 Latest posts by International Tax Lawyers - Golding & Golding, A PLC (see all)