What if I Didn't Report my Foreign Income
How does the IRS Know I Didn't Report my Foreign Income: This is a very common question during tax season (we get it). Usually, a U.S. person somehow realizes they have unreported foreign income and/or unreported foreign accounts. As they prepare the current year tax returns, the question of what to do about it…lingers. The major concern, is that the IRS takes an aggressive position on matters involving foreign accounts compliance. The failure to properly report income, file the annual FBAR (FinCEN Form 114) and follow FATCA reporting procedures may result in significant fines and offshore penalties. But, the IRS has also developed various amnesty programs, referred to as offshore voluntary disclosure.
Let's explore.
How does the IRS Know I Didn't Report my Foreign Income
Ever since the United States government made Offshore Compliance a Global Enforcement Priority, individuals are learning for the first time (maybe after several years of non-compliance) that they may be in trouble with the IRS, DOT or DOJ.
For many of these individuals, they have been earning income overseas which was never reported or disclosed to the United States Government on their Tax Returns, FBARs or other Reporting Forms.
So, How will the IRS find out?
Because more than 300,000 FFIs (Foreign Financial Institution) in over 110 countries actively report account holder information to the IRS. Alternative, you may be audited or outed by a whistleblower.
Foreign Income – Q & A
The following are common questions and answers we receive daily (no, you are not alone) regarding foreign income inclusion requirements:
The Money was Earned Overseas?
If you are subject to US tax or qualify as a U.S. taxpayer (US citizen, Legal Permanent Resident, work visa holder and/or or someone who meets the Substantial Presence Test), then the United States taxes you on your worldwide Income. It does not matter if the money was earned overseas – it still must be identified and reported on your tax return. Depending on the type of income and how long you resided overseas you may qualify for a Foreign Tax Credit or Foreign Earned Income Exclusion – but you are still required to disclose the income on your tax return.
My Foreign Real Estate does not Generate "Profit"?
If you earn $10,000 a year in foreign rental income and you have $10,000 a year and expenses, then you have netted zero. This just means you did not earn a "Profit"; it does not mean you didn't earn any income and/or are exempted from reporting it on your tax return; rather, you are required to both report the income, as well as the expenses if you are claiming them.
My Foreign Income is not Taxed Overseas?
Whether it is because your foreign rental income does not meet the minimum threshold requirements for having to file a tax return in the foreign country and/or you are earning passive income (interest, dividends, capital gains) in a country that does not tax passive income (very common in Asian countries), it does not exempt you from reporting it on your US tax return.
Unfortunately, if you are subject to US tax on your worldwide income and earned foreign income in a jurisdiction that does not tax the particular category of foreign income, you still must report and pay U.S. tax on those earnings.
But I Already Paid Foreign Taxes?
This is also very common: whether it is because you actively pay tax in a foreign jurisdiction on your earnings, and/or the bank withholds a certain amount of tax from your passive earnings (bank interest), you still have to report the income on your US tax return. In this scenario, you will generally be allowed to apply a foreign tax credit so that you are not paying double tax.
How do I get into compliance?
The first and most important thing you can do is get into FATCA and FBAR Compliance. For most individuals who have foreign accounts, the path of least resistance is the offshore disclosure program.
Golding & Golding (Board Certified Tax Law Specialist)
We are the "go-to" firm for other Attorneys, CPAs, Enrolled Agents, Accountants and Financial Professionals worldwide.
Golding & Golding, Attorneys at Law is the only full-service tax law firm that specializes exclusively in IRS Offshore & Voluntary Disclosure. We have helped 1000's of client clients nationwide and worldwide in over 75 different countries.
Sean Golding has 20-years legal experience. He is a Board-Certified Tax Law Specialist Attorney (Less than 1% of Attorneys nationwide) and holds a Master's of Tax Law (LL.M.) from a top institution. He is also an Enrolled Agent. Sean has been featured in numerous periodicals and journals worldwide, including Forbes.
Jenny Minjung Golding specializes in Offshore Disclosure.  She graduated in the top third of her class as USC Gould School of Law (Top 20 Law School).
*Beware of less experienced copycat law firms trying to mislead you about IRS offshore disclosure and streamlined disclosures.
Recent Golding & Golding Case Highlights
We represented a client in an 8-figure disclosure that spanned 7 countries.

We represented a high-net-worth client to facilitate a complex expatriation with offshore disclosure.

We represented an overseas family with bringing multiple businesses & personal investments into U.S. tax and offshore compliance.

We took over a case from a small firm that unsuccessfully submitted multiple clients to IRS Offshore Disclosure.

We successfully completed several recent disclosures for clients with assets ranging from $50,000 – $7,000,000+.
How to Hire Experienced IRS 3520 Counsel?
Generally, experienced attorneys in this field will have the following credentials/experience:
Board Certified Tax Law Specialist credential

Master's of Tax Law (LL.M.)

Dually Licensed as an EA (Enrolled Agent) or CPA

20-years experience as a practicing attorney

Extensive litigation, high-stakes audit and trial experience
Interested in Learning More about Golding & Golding?
No matter where in the world you reside, our international tax team can get you IRS offshore compliant. 
Golding & Golding specializes in FBAR and FATCA. Contact our firm today for assistance with getting compliant.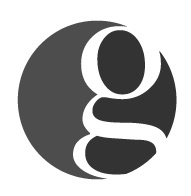 Golding & Golding: Our international tax lawyers practice exclusively in the area of
IRS Offshore & Voluntary Disclosure
. We represent clients in 70+ different countries. Managing Partner Sean M. Golding is a
Board-Certified Tax Law Specialist Attorney
(a designation earned by < 1% of attorneys nationwide.
). He leads a full-service offshore disclosure & tax law firm. Sean and his team have represented thousands of clients nationwide & worldwide in all aspects of IRS offshore & voluntary disclosure and compliance during his 20-year career as an Attorney.
Sean holds a Master's in Tax Law from one of the top Tax LL.M. programs in the country at
the University of Denver
. He has also earned the prestigious
IRS Enrolled Agent credential
. Mr. Golding's articles have been referenced in such publications as the
Washington Post, Forbes, Nolo, and various Law Journals nationwide
.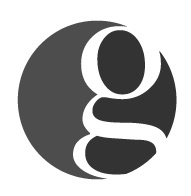 Latest posts by Golding and Golding, Board-Certified Tax Law Specialist (see all)