IRS Penalty Abatement & Reasonable Cause Letter – Offshore Assets
IRS Penalty Abatement & Reasonable Cause Letter – Offshore Assets
IRS Penalty Abatement Reasonable Cause Letter: If you have unreported offshore assets, accounts, and/or investments — along with unreported foreign income — you may be subject to "offshore penalties." These penalties range in severity, and in some circumstances, they can be downright obscene.  Therefore, you may consider the IRS Penalty Abatement Reasonable Cause Letter alternative.
IRS Penalty Abatement Reasonable Cause Letter
While the IRS has developed various forms of Offshore Amnesty, you may still qualify for a different alternative called "Reasonable Cause." 
Form 843 & Example Letter to the IRS
While Form 843 is used to  make the "formal request," there is no "Form" for an IRS Penalty Abatement Reasonable Cause Letter — which is why you will want to be careful making any proactive representation to the IRS, without being represented by a Tax Specialist.
Rather, the Attorney drafts the letter to submit to the IRS.
Benefits of Reasonable Cause
The main benefit of reasonable cause is that if it is accepted by the Internal Revenue Service then there is a good chance that penalties will be waived. As a result, when you report your foreign accounts and you can show that your failure to report them prior was due to reasonable cause, you will not be penalized for un-filed forms, including:
FBARs (FinCEN 114) – Report of Foreign Bank and Financial Accounts
FATCA Form 8938 – Statement Of Specified Foreign Assets
5471 – US Ownership of Foreign Companies.
8621 – US Ownership of Passive Foreign Investment Companies
3520 – Foreign Trust Beneficiary
3520-A Foreign Trust Ownership
This may result in a significant savings versus offshore disclosure – especially when you have significant unreported accounts and assets overseas and minimal income.
Detriments of Reasonable Cause
Reasonable cause does not come without its risks. If the reasonable cause statement is rejected, then you may be subject to fines and penalties that are higher than would have been issued under the Streamlined Program. 
Nevertheless, if penalties are issued, then you are entitled to appeal the penalties and thereafter file with the US Tax Court if you are still unsatisfied with the appeals process. Of course, this may take a lot of time and effort – not to mention attorneys fees depending on the seriousness of the fines and the facts of your case – which is counterintuitive.
Reasonable Cause Offshore Tax Compliance Examples
IRS Reasonable Cause Example 1
80-year-old Michael travels worldwide and has 3 accounts in different countries. He only uses the foreign money when he is in the foreign country at issue, he never transfers the money to the US, and there is usually a relatively small amounts of money in each account. The only issue for Michael was that at one point, Michael thought about purchasing a home overseas and left the money in the foreign account for a significant period of time (including 12/31). Foreign taxes were fully paid on the money deposited into the account and foreign taxes were paid on the income the account generated. His only mistake was that he did not report the account and/or the foreign income on his U.S. Tax Return.
Reasonable Cause Example 2
Michelle, a widow who had never been in trouble with the law, moved to the United States over 30 years ago but has a $1 million USD foreign pension from a private employer through the early 1970s. She has never accessed the account nor has she contributed (or anyone else contributed) since arriving in the United States. The account/earnings are not taxed in the US until distributed, there have been no distributions, and Michelle never reported the account on an FBAR or 8938.
Reasonable Cause Example 3
David has a foreign account, which he received as an inheritance. He never touched the money, and even though the account earns minimal annual income, there is no tax for passive income in this particular country. He has no other ties to the country and has not used any of the money. David's son has special needs and he needs to access a large chunk of the money in a short period of time. He has not reported the account on an FBAR or 8938.
IRS Penalty Abatement & Reasonable Cause
Before convincing yourself that you should be spared any penalty, it's important to look at the facts and circumstances of your case in the most objective light as possible.
Here's a list of questions you may consider before making your decision:
H

ow many forms did you fail to report?

How much unreported foreign income did you have?

For how long did you fail to report these forms?

Did you work with a CPA, Enrolled Agent, or Tax Accountant and prepare your returns?

Did the CPA, Enrolled Agent, or Tax Accountant ask you about your foreign accounts or Foreign Income?

Have you otherwise filed your U.S. tax returns timely?

Did you pay Foreign Tax on the Foreign Earnings (unless exempt in the Foreign Country)

Are you originally from the United States and how long have you been in the United States filing tax returns?

How much unreported foreign income

do you have?

Did a foreign financial institution inform you of your requirement to get FATCA or IRS Tax Compliant?

Are you prepared to go the distance and appeal the matter or even bring it the Tax Court if it is rejected?
Hiring an IRS Reasonable Cause Submission Attorney
Due to he nature of an IRS Reasonable Cause Letter, it is important that you retain experienced counsel.
Golding & Golding, A PLC
We have successfully represented clients in more than 1000 streamlined and voluntary disclosure submissions nationwide, and in over 70-different countries.
We are the "go-to" firm for other Attorneys, CPAs, Enrolled Agents, Accountants, and Financial Professionals across the globe.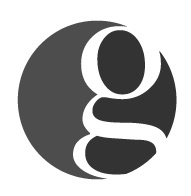 Golding & Golding: Our international tax lawyers practice exclusively in the area of
IRS Offshore & Voluntary Disclosure
. We represent clients in 70+ different countries. Managing Partner Sean M. Golding is a
Board-Certified Tax Law Specialist Attorney
(a designation earned by < 1% of attorneys nationwide.
). He leads a full-service offshore disclosure & tax law firm. Sean and his team have represented thousands of clients nationwide & worldwide in all aspects of IRS offshore & voluntary disclosure and compliance during his 20-year career as an Attorney.
Sean holds a Master's in Tax Law from one of the top Tax LL.M. programs in the country at
the University of Denver
. He has also earned the prestigious
IRS Enrolled Agent credential
. Mr. Golding's articles have been referenced in such publications as the
Washington Post, Forbes, Nolo, and various Law Journals nationwide
.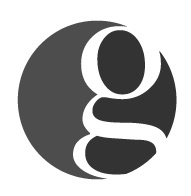 Latest posts by International Tax Lawyers - Golding & Golding, A PLC (see all)