How to Hire Experienced FBAR Lawyers (IRS Summary 2020)
FBAR Lawyers: When it comes to FBAR Lawyers & Fees in IRS matters, there are a few standard practices. The FBAR Lawyer should be a Board-Certified Tax Law Specialist and dually-licensed as either an Enrolled Agent or CPA. Attorneys for FBAR matters are (usually) only required in FBAR Amnesty and offshore disclosure matters, unless the matter involves litigation, audits, or trial work. Representation by a Lawyer is not typically required for timely FBAR Reporting.
FBAR Lawyers
There are only a handful of tax law specialists who specialize exclusively in FBAR and offshore disclosure matters. FBAR matters (which typically involves offshore voluntary disclosure) requires a very delicate balance of tax and legal representation.
Over our many years of representation (and more than 1000 offshore disclosure cases), we have found the most effective representation model is a flat-fee and full-service for tax and legal.
This is unless the matter involves FBAR litigation, Audits and/or court filings, in which attorneys charge hourly in these types of cases only.
Beware of Inexperienced FBAR Lawyers
With the 2020 tax season approaching, like clockwork the number of clients contacting Golding & Golding because they retained an inexperienced FBAR attorney who (usually) put the client in a much worse position than when the client first started, increases tenfold.
Just because an attorney says they specialize in FBAR matters does not mean anything, unless they are a Board-Certified Tax Specialist. Likewise, just because the attorney previously worked at the IRS is no help to you either (unless they worked as an attorney in the offshore disclosure department). The IRS has 100,000 employees– just being one of them is no help to your case.
Many of these attorney misrepresent the nature of how Kovel works, misconstrue the purpose of using a dually-licensed attorney to protect the attorney-client privilege, and end up getting the client unnecessarily jammed up with the IRS — when it is almost always avoidable.
How to Hire an Experienced FBAR Lawyer Team
Here are a few simple tips, traps and pitfalls to be aware of:
Advanced Degrees, Experience & Credentials 
FBAR Lawyers work on highly specialized offshore disclosure matters. Each and every FBAR case is complex. By submitting to FBAR Amnesty you are making an affirmative representation to the IRS, under penalty of perjury — which is a big deal. The submissions require that the attorney and his or her team representing you have extensive tax and legal experience.
In addition to many years of tax experience, specialists will also have advanced degrees and credentials. This is because the additional education (and ongoing "Continuing Education" requirements) significantly helps to continually expand the attorney's knowledge base of complex tax issues.
The additional tax knowledge greatly benefits the lawyer (and client) in all aspects of FBAR Disclosures.
Attorneys without the additional advanced tax education will oftentimes miss these issues.
Generally, experienced attorneys in this field will have the following credentials/experience:
Board Certified Tax Law Specialist credential

Master's of Tax Law (LL.M.)

Dually Licensed as an EA (Enrolled Agent) or CPA

20-years of Attorney law firm experience as a practicing attorney

Extensive litigation, high-stakes audit and trial experience
Flat-Fee, Full-Service (Tax and Legal)
Experienced FBAR Lawyers handle both the entire tax and legal matter in-house, and charge a single-rate for full-representation. Not only does it provide the client added protection, but it allows the firm to offer a flat-fee, full-service for both and legal — along with any additional follow-up with the IRS and audit/examination that may stem from a streamline disclosure.
When a firm uses an outside CPA, the individual is at the mercy of the outside CPA's billing rates, scheduling, etc. And, most CPAs charge their own rates in addition to what the attorney charges you. And, if the client (you) is then audited — those fees may skyrocket.
Attorneys who Set Time Allocated to Prepare the Application
Oftentimes, the most complicated and complex tax aspects of the submission are either hidden in plain-sight, or buried far below the surface. It takes significant time to properly analyze a client's facts and circumstances. Any attorney who quotes a 5-10 hour time estimate to handle these types of cases is not devoting the time necessary to effectively handle your matter.
Kovel Protection
A Kovel Agreement  is used in very rare circumstances, in which an attorney utilizes an outside accountant/forensic accountant in highly complex accounting scenarios which will impact tax liability (usually involving foreign business and a multi-jurisdictional reconciliation(s).
Kovel letters never attach to tax return or preparation, and can be rejected by the courts. If a firm sends you out to another CPA instead of handling the matter in-house, they are unnecessarily putting your confidentiality risk.
Why? Because if a client speaks with an outside CPA about legal issues (which is very common) the privilege may be lost. This can be prevented by keep the matter in-house for tax and legal representation.
Going Streamlined When You are Willful
If you were willful, unfortunately neither the streamline program nor reasonable cause is an option. It doesn't matter if it was just a small amount of money or not. (There is an updated OVDP/VDP process, which actually benefits some clients more than the Streamlined Procedures do.)
IRS Risk of Punishment
Despite this stern warning from the IRS that if a willful person goes streamlined they may be prosecuted, some attorneys are still willing to take you streamlined.
Why?
– They have not handled litigation/trial and cannot appreciate the risk they are putting the client in.
– They "artificially" reduce the fees for the client, and jeopardize the client's freedom.
– They are not experienced enough to take the client through a full voluntary disclosure submission (VDP). In fact, some of these attorneys do not even practice in voluntary disclosure outside of streamline cases, which they treat as an "assembly line type of case"
*Here is a case study example of what happens when you're willful, but convince to go streamlined.
FBAR Lawyer Fees
Several years ago, Golding & Golding developed a highly cost-effective fee model for FBAR Lawyers — which is used by many experienced tax attorney specialists in today's marketplace.
Each FBAR case is unique. FBAR Lawyer fees will vary based on each case, but the flat-fee should include:
Tax Preparation

Legal representation

Examination Protection*
*While not all applicants will be audited, Streamlined Audits and FBAR audits are on the rise. 
Golding & Golding (Board-Certified Tax Law Specialist)
We specialize exclusively in international tax, and specifically IRS offshore disclosure.
We have successfully represented clients in more than 1,000 streamlined and voluntary offshore disclosure submissions nationwide and in over 70-different countries. We have represented thousands of individuals and businesses with international tax problems.
We are the "go-to" firm for other Attorneys, CPAs, Enrolled Agents, Accountants, and Financial Professionals across the globe.
We are the "go-to" firm for other Attorneys, CPAs, Enrolled Agents, Accountants and Financial Professionals worldwide.
Beware of inexperienced attorneys trying to mislead you about the Streamlined Procedures.
Less than 1% of Tax Attorneys Nationwide Are Certified Specialists
Sean M. Golding is one of less than 350 Attorneys (out of more than 200,000 practicing California Attorneys) to earn the Certified Tax Law Specialist credential. The credential is awarded to less than 1% of Attorneys.
Recent Golding & Golding Case Highlights
We represented a client in an 8-figure disclosure that spanned 7 countries.

We represented a high-net-worth client to facilitate a complex expatriation with offshore disclosure.

We represented an overseas family with bringing multiple businesses & personal investments into U.S. tax and offshore compliance.

We took over a case from a small firm that unsuccessfully submitted multiple clients to IRS Offshore Disclosure.

We successfully completed several recent disclosures for clients with assets ranging from $50,000 – $7,000,000+.
How to Hire Experienced Offshore Counsel?
Generally, experienced attorneys in this field will have the following credentials/experience:
Board Certified Tax Law Specialist credential

Master's of Tax Law (LL.M.)

Dually Licensed as an EA (Enrolled Agent) or CPA

20-years experience as a practicing attorney

Extensive litigation, high-stakes audit and trial experience
Interested in Learning More about Golding & Golding?
No matter where in the world you reside, our international tax team can get you IRS offshore compliant. 
Golding & Golding specializes in FBAR and FATCA. Contact our firm today for assistance with getting compliant.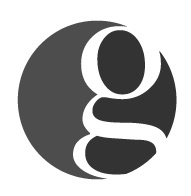 Golding & Golding: Our international tax lawyers practice exclusively in the area of
IRS Offshore & Voluntary Disclosure
. We represent clients in 70+ different countries. Managing Partner Sean M. Golding is a
Board-Certified Tax Law Specialist Attorney
(a designation earned by < 1% of attorneys nationwide.
). He leads a full-service offshore disclosure & tax law firm. Sean and his team have represented thousands of clients nationwide & worldwide in all aspects of IRS offshore & voluntary disclosure and compliance during his 20-year career as an Attorney.
Sean holds a Master's in Tax Law from one of the top Tax LL.M. programs in the country at
the University of Denver
. He has also earned the prestigious
IRS Enrolled Agent credential
. Mr. Golding's articles have been referenced in such publications as the
Washington Post, Forbes, Nolo, and various Law Journals nationwide
.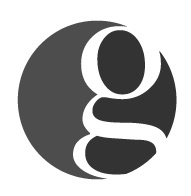 Latest posts by Golding and Golding, Board-Certified Tax Law Specialist (see all)