The Dominican Republic has always been a favorite place of incorporation for businesses seeking an offshore corporate entity.
When it comes to taxation, the Dominican Republic has relatively generous tax laws, which is what facilitates many companies to forming a business entity in the Dominican Republic.
The following is a summary of Dominican Republic Tax Law:
Corporate Tax
Resident: a company will be considered to be a resident of the Dominican Republic if it is incorporated under the laws of the Dominican Republic or if the DR is the place of "effective management."
Taxation: the Dominican Republic utilizes a mainly territorial system, which means any business income derived from within the Dominican Republic is taxed by the Dominican Republic the respective of whether the participants are domiciled or otherwise reside in the Dominican Republic – or even where the contract is formed.
Capital Gains: Capital gains through the sale of assets is tax the standard corporate income tax rate of 27%.
Losses: Net operating losses can be carried forward upwards of five years but like in many foreign countries there is a limit to the annual percentage of carryforward losses that can be used against company gains.
Dividends: There is no distinction between withholding tax on dividends being paid to residents or nonresident in so far as they're both tax of 10%.
Interest: As with dividends, the withholding tax is 10% whether it is being paid to a resident or nonresident.
Royalties: Withholding tax from royalties is generally limited to nonresidents and the tax's 27%.
Branch Remittance Tax: If a foreign business conducts business in the Dominican Republic and forms a permanent establishment the company must still withhold 10% on cash dividends paid to the main office.
Other Taxes: Depending on the circumstances, payroll tax, real property tax and Social Security all apply.
Transfer Pricing: the Dominican Republic does utilize transfer pricing rules and regulations in accordance with OECD guidelines.
Thin Capitalization: the Dominican Republic implements a thin capitalization rule would prevent the company over leveraging itself by taking numerous loans resulting in artificial interest deductions.
* There are no CFC Rules (Controlled Foreign Corporation)
Personal Taxation
Residence: For individuals, a resident is someone who has been in the country for at least 183 days. If a person meets this requirement then they will be taxed on foreign sourced income after three years.
Capital Gains – The standard capital gains rate for the cell of assets in the Dominican Republic is 27%.
Personal Income Tax – The Dominican Republic utilizes a progressive tax rate which ranges between 15% and 25%.
Real Property Tax – There is a real property tax that kicks in once a person has property value over a certain amount – the real property tax rate is 1%.
Inheritance/Estate Tax: there is inheritance and/or gift and estate tax in the Dominican Republic but it is more limited than in the United States. Moreover, the tax rate for estates is much higher than the tax rate for gifts.
Net Wealth/Net Worth Tax – there is a network tax that is levied against individuals who conduct trade or business in the Dominican Republic at an average rate of 1%.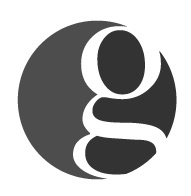 Golding & Golding: Our International Tax Lawyers practice exclusively in the area of
IRS Offshore & Voluntary Disclosure
. We represent clients in 70 different countries. Managing Partner, Sean M. Golding, JD, LL.M., EA and his team have represented thousands of clients in all aspects of IRS offshore disclosure and compliance during his 20-year career as an Attorney. Mr. Golding's articles have been referenced in such publications as the
Washington Post, Forbes, Nolo and various Law Journals nationwide
.
Sean holds a Master's in Tax Law from one of the top Tax LL.M. programs in the country at
the University of Denver
, and has also earned the
prestigious Enrolled Agent credential
. Mr. Golding is also a
Board Certified Tax Law Specialist Attorney
(A designation earned by Less than 1% of Attorneys nationwide.
)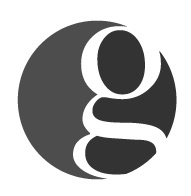 Latest posts by International Tax Lawyers - Golding & Golding, A PLC (see all)