Foreign Trust & IRS Form 3520-A (Updated Rules for U.S. Taxpayers)
Foreign Trust & IRS Form 3520-A (Updated Rules for U.S. Taxpayers)
The United States Government is not a big fan of foreign trusts.
That is because the IRS often believes that if someone has a foreign trust, then they must be hiding assets or income outside of the United States that should otherwise be taxed by the United States.
Foreign Trust Reporting
This article will focus on reporting requirements.
The taxation of foreign trusts is beyond the scope of this brief article, other than to say that the majority of foreign and trusts are typically grantor trusts and most foreign grantor trusts are taxable to the grantor and not the beneficiaries.
In other words, the grantor must pay tax on the income, even though it is being distributed to a beneficiary (this is to avoid artificially reducing income to the high-net worth grantor.
Foreign Trust and FBAR
A Person has to file an FBAR (Report of Foreign Bank and Financial Accounts) when they have a total annual aggregate of more than $10,000 overseas in any variety of different accounts.
Most foreign trusts have a bank account (or multiple bank accounts) associated with the Trust. If a person is a part of a foreign trust to the degree that they have any ownership or authority over the trusts, then they should file an FBAR to report the accounts which are held under the trust.
In other words, even if the trust name is the only name listed on the foreign account, if the person has ownership or signature authority over the accounts by way of the trust, then the person should be reporting the account on an FBAR.
Foreign Trust and 

IRS Form 3520-A
Unlike a Form 3520, which is used to report the receipt of a foreign gift by either an individual or corporation and/or distribution from a trust, a form 3520-A is used to describe trust ownership.
The form is rather complicated compared to other types of IRS forms, and is somewhat similar to a form 5471 or form 8621 – which are forms used to describe accounting and income from foreign corporations.
The form must be filed by anybody who has ownership of a foreign trust. The form requires significant amounts of information regarding the trust itself, the value of the trust, the identities of the trustees, etc..
3520-A Penalties
As with most international tax forms, there are significant fines and penalties that the IRS may issue against you for failing to report a form 3520-A properly on your tax return.
Did Not Foreign Trust Report in Prior Years?
If you did not report form 3520-A in prior years, one of the safest methods for getting back into compliance is through offshore voluntary disclosure. Depending on your facts and circumstances you may have various options available to you.
Golding & Golding, A PLC
We have successfully represented clients in more than 1,000 streamlined and voluntary disclosure submissions nationwide and in over 70-different countries.
We are the "go-to" firm for other Attorneys, CPAs, Enrolled Agents, Accountants, and Financial Professionals across the globe.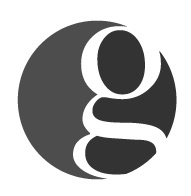 Golding & Golding: Our international tax lawyers practice exclusively in the area of
IRS Offshore & Voluntary Disclosure
. We represent clients in 70+ different countries. Managing Partner Sean M. Golding is a
Board-Certified Tax Law Specialist Attorney
(a designation earned by < 1% of attorneys nationwide.
). He leads a full-service offshore disclosure & tax law firm. Sean and his team have represented thousands of clients nationwide & worldwide in all aspects of IRS offshore & voluntary disclosure and compliance during his 20-year career as an Attorney.
Sean holds a Master's in Tax Law from one of the top Tax LL.M. programs in the country at
the University of Denver
. He has also earned the prestigious
IRS Enrolled Agent credential
. Mr. Golding's articles have been referenced in such publications as the
Washington Post, Forbes, Nolo, and various Law Journals nationwide
.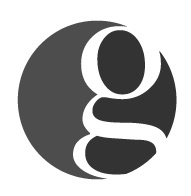 Latest posts by International Tax Lawyers - Golding & Golding, A PLC (see all)