Can I Negotiate the Five (5) Percent IRS Foreign Account Streamlined Penalty?
Streamlined Disclosure 5% Penalty
The 5% Streamlined Domestic Offshore Disclosure Penalty is non-negotiable (as of 12/2016).
Once a person makes the decision to enter the Streamlined Domestic Offshore Procedures, is important that he or she understands that the 5% penalty is non-negotiable.
The penalty is a reduced penalty, because under the traditional offshore voluntary disclosure program (OVDP), the Title 26 Miscellaneous Offshore Penalty base is much higher.
Under the Streamlined Program, the 5% penalty is calculated using IRS Form 14654, which is also a certification in which the Applicant will sign under Penalty of Perjury.
In sharp contrast, Under traditional OVDP, the applicant will pay an annual 20% penalty for unpaid taxes, along with an FBAR/8938 penalty that will either be 27.5% or 50% — depending on whether any of the money was in a bad bank over the foreign financial facilitator who is known to be a bad person.
Moreover, if a person was audited before entering the Streamlined Program, the penalties would be significantly higher.
It seems that some attorneys and CPAs who do not understand the process are telling their clients that they may be able to wave the penalty, which is incorrect.
*Alternatively, if a person bypasses the streamlined program and instead submits to traditional OVDP and then opts-out the program work or if the person makes a direct submission to the IRS using the reasonable cause procedures.
How is the 5% Penalty Calculated?
Unlike traditional OVDP, not all of a person's foreign assets or accounts may be subject to the penalty. Generally, a person will look at all qualifying assets and accounts that fall into the compliance period, during the six-year look back. Thereafter, the applicant will look at the December 31st value of the total account/assets for each year, select the year that has the highest penalty base and then multiply that penalty base by 5%.
5% Penalty Example: if David has a 12/31 balance of $3 million worth of unreported for accounts for each year in the compliance period (and the money was his) then his penalty would be $3 million and his penalty base would be $150,000.
It is important to understand that the IRS does not penalize you on money that is not yours. Therefore, if you can show that the money in the account does not belong to you and/or you are merely a signatory on the account and you will not be subject to a penalty for that money.
Five Important Facts About the Streamlined Program
The IRS Streamlined Filing Compliance Procedures is a relatively new program, which was enhanced by the Internal Revenue Service back in July 2014.
It is a program designed to bring non-willful individuals and estates who are out of tax compliance involving their foreign (and possibly domestic) tax issues into compliance.
Prior to the introduction of the Streamlined Filing Compliance Procedures, the only program that the IRS made available for getting compliance when a person was out of compliance was traditional OVDP (Offshore Voluntary Disclosure Program).
The problem was that for individuals who were non-willful, it was an unfair and massive undertaking.
What is the IRS Streamlined Program?
Why was OVDP considered to be too burdensome for many? Because the program was designed for people who were willful; in other words, people who knew they had a reporting requirement but failed to comply. For those individuals, the IRS wants to make sure that they fully disclose all of their information because there was a likelihood that the source funds was illegal or not properly disclose for many years.
To try to ease the burden for the non-willful individuals, the IRS removed the streamlined procedures that were once part of OVDP – and much more limited in scope than the streamlined procedures are today – and used them to create a separate streamline programs (aka Streamlined Domestic Offshore Procedures and Streamlined Foreign Offshore Procedures). Under the current rules, a person does not first to go through traditional Offshore Voluntary Disclosure Program procedures before submitting to the Streamlined Program — they go directly into the Streamlined Program.
The following are five (5) important things to know about IRS Streamlined Filing Compliance Procedures (as of 12/2016):
The

5%

Domestic Penalty is

Non-Negotiable
There are two types of streamline programs: Streamlined Domestic Offshore Procedures and Streamlined Foreign Offshore Procedures. Both programs involve the reporting of foreign or offshore accounts, but the distinction involves residence. If a person is a resident of the United States for more than 35 or 36 days in any given tax year (or meets the Substantial Presence Test) than they will not qualify for the foreign program. The foreign program requires a person to live outside of the United States for at least 330 days in any given tax year (see below).
In the domestic program, the penalty is a straight 5%. In other words, the applicant will look at the annual aggregate total of all of their qualifying foreign money and accounts (not all types of foreign assets will be penalized) on December 31st for each of the six years in the compliance period. Whichever year has the highest annual aggregate total will then be multiplied by 5% for the penalty.
**It is just the highest year, not every year.
The IRS does not have the authority to negotiate the penalty. And, there is no opt-out procedure available for the streamlined program. Therefore, if you are entering the streamlined domestic offshore procedures, you should be doing so with the understanding that you will be paying the 5% penalty.
*If you are seeking to avoid the penalty you have two options: you can submit to OVDP and then opt-out, or you can attempt to bypass the streamlined procedures and submit a reasonable cause application – each option has its own pros and cons.
Streamlined Foreign Has No Penalty
For a person to qualify for the streamlined foreign, it means they must have lived outside of the United States for at least 330 days in any one tax year (or not have met substantial presence test during the compliance period for at least one year if they were only subject to US tax because they met the substantial presence that – as opposed to being a citizen or green card holder).
The IRS does not care whether the applicant lived in one country or 50 different countries during the compliance period; the key phraseology is that the individual "lived outside of the United States." If you can meet this relatively strict requirement, the IRS Will waive the penalty associated with the streamlined program.
This is why it is crucial for accidental Americans, ex-pats and others outside the United States to be careful what they read on Expat Forums and other websites. Even presuming that FATCA has bad aspects to it  — which unfairly impacts US ex-pats and accidental Americans — the IRS does provide a procedure for individuals to get back to the tax compliance without any penalty (As to taxation, while U.S. persons must pay tax to the IRS on their worldwide income no matter where they live, they may qualify for foreign tax credit or foreign earned income exclusion and avoid any additional taxation).
Streamlined Does Not Provide Audit or Criminal Protection
One of the main benefits to entering traditional OVDP is that there is audit protection and protection from criminal prosecution. While the IRS is not guarantee immunity, even the IRS has stated that as long as an applicant makes a full and truthful disclosure, the IRS will usually not seek prosecution. For example, we have never had any of our OVDP applicants criminally investigated or indicted.
Under the streamlined procedures, the applicant does not receive the same protection, but it is generally not necessary. Unfortunately, many other law firms and CPAs try to use this fact to force applicants into traditional OVDP (presumably so that the law firm and CPA firm can collect a bigger fee since it is a much bigger undertaking), when traditional OVDP is not necessary.
The reason why the IRS does not provide audit protection for criminal protection is because it is not necessary. When a person is non-willful, it means they had no intent or mens rea to commit any sort of tax crime; they just didn't know they were supposed to report the information to the IRS. As such, there is no crime, and thus no basis for the IRS or DOJ to launch a criminal investigation on these issues.
The IRS may still audit an individual who submitted to the program, but there are certain factors to keep in mind. First, the IRS would generally not audit you for anything within the streamlined program submission. And if they audit your for issues not involving Foreign Tax Compliance, then the audit had nothing to do with the streamlined submission.
Second, and most important is that even if the IRS does audit you for the time-period in which you submitted to the streamlined program, they will be limited in their ability to penalize you. That is because since you have amended your returns and filed FBARs for the last six years — along with the 8938 forms or 3520, 5471, or 8621 forms — there is not much that the IRS could penalize you on anyway
In other words, the mere fact that the IRS does not provide audit protection to see my program should not be enough to dissuade you from entering the program.
Am I Willful or Non-Willful?
This is a question we have been asked more than any other question in the history of our practice. As offshore disclosure is the only area of tax law we practice, it is understandable that the first question most applicants have is whether they were willful or non-willful.
The reason this question is so important is because it is the key determination in deciding whether a client should enter streamlined or OVDP. If a person knowingly (a.k.a. willfully, deliberately or intentionally) avoided reporting foreign money, accounts, assets or investments, than they are willful and then they cannot enter the streamlined program.
Absent an opt-out, the penalty under OVDP can range as high as 50% penalty on foreign accounts (in addition to failure-to-file penalties, failure-to-pay penalties, and an annual penalty on taxes owed).
As such, before making any decision to submit or communicate directly with the IRS, you should speak with an experienced international tax lawyer that handles IRS voluntary disclosures to properly assess and evaluate your case.
You

cannot

Alternate between OVDP and Streamlined
At Golding & Golding, we would estimate that at least 10-20% of calls comes from individuals who first used a different firm. Oftentimes it is from firms that advertise heavy that they are experts in the field and/or have numerous years of experience in IRS voluntary disclosure.
In reality, a majority of these firms have no experience whatsoever, and chances are you may be one of the first projects they are working on in the realm of IRS Voluntary Disclosure. As such, the learning curve is steep and often times the attorneys and CPAs misunderstand the submission process from the get-go.
The IRS is very clear that once a person makes a decision to enter either OVDP or Streamlined and moves ahead in the application process, they cannot go back and submit to the other program. Thus, that is why it is very important to work with a knowledgeable firm and to go over your background in detail before making any affirmative representation to the IRS..
Some inexperienced tax attorneys and CPAs will make statements such as "everyone gets into the streamlined program," "you are at low risk," "nothing is going to happen and the IRS is not going to follow up."   The fact of the matter is, the IRS does reject individuals from both OVDP and the Streamlined Program.
And, if your application is rejected, you can believe the IRS is going to follow-up, which will then subject you to more extreme fines and penalties, which can reach 100% value of the foreign accounts in a multiyear audit scenario in which the IRS believes you were willful.
That is why it is important to speak with experience counsel – and white is also important to ensure you negotiate a flat fee arrangement before beginning the process.
Golding & Golding, A PLC
We have successfully represented clients in more than 1,000 streamlined and voluntary disclosure submissions nationwide and in over 70-different countries.
We are the "go-to" firm for other Attorneys, CPAs, Enrolled Agents, Accountants, and Financial Professionals across the globe.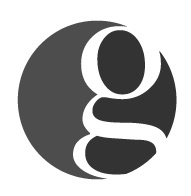 Golding & Golding: Our international tax lawyers practice exclusively in the area of
IRS Offshore & Voluntary Disclosure
. We represent clients in 70+ different countries. Managing Partner Sean M. Golding is a
Board-Certified Tax Law Specialist Attorney
(a designation earned by < 1% of attorneys nationwide.
). He leads a full-service offshore disclosure & tax law firm. Sean and his team have represented thousands of clients nationwide & worldwide in all aspects of IRS offshore & voluntary disclosure and compliance during his 20-year career as an Attorney.
Sean holds a Master's in Tax Law from one of the top Tax LL.M. programs in the country at
the University of Denver
. He has also earned the prestigious
IRS Enrolled Agent credential
. Mr. Golding's articles have been referenced in such publications as the
Washington Post, Forbes, Nolo, and various Law Journals nationwide
.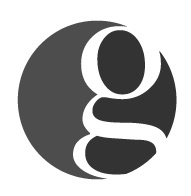 Latest posts by IRS Offshore Voluntary Disclosure Specialist (see all)