Be Careful Closing Foreign Accounts – Foreign Banks refuse to Open New Accounts
For some people, having offshore accounts in a foreign country is a necessity. Often times, it is because the person is originally from the foreign country, still have family in a foreign country, and are taking care of family member(s) overseas by sending money to the foreign country bank accounts.
Alternatively, the US person might be earning significant income in the foreign country and/or travels to that country often enough that is important to maintain local currency. With that said, on nearly a daily basis we are asked the question of whether a person should close their foreign accounts simply to avoid US reporting and FATCA (Foreign Account Tax Compliance Act).
No…

But

 You Should Get Into Compliance
First off, if you received a FATCA Letter and are otherwise consider closing your accounts, it is important to note that they may still be reported to the IRS. Why? Because if the account was opened at any time during the year, then there are still reporting requirements to the US government such as an FBAR (FinCEN 114 – Report of Foreign Bank and Financial Account) even if the account is closed during the year; as such, the Foreign Bank or Foreign Financial Institution will still report accounts closed during the tax year.
Moreover, if you close the account and do not report the information on the proper forms, it may lead the US government to believe you improperly closed the account solely to avoid reporting and you may find yourself in even more trouble (Click Here for an article we authored entitled Quiet Disclosure – Turning A Non-Willful Problem Into A Criminal Tax Situation).
In addition, with the implementation of FATCA, many foreign banks are simply refusing to open accounts for US persons (which includes US Citizens, Legal Permanent Residents, Nonresidents who meet the IRS Substantial Presence Test, and long-term green card holders who have since relinquished their green card). Therefore, once you close your account you may not get another opportunity to open a new account.
Streamlined Program or Reasonable Cause?
Depending on the facts and circumstances of your failure to comply, you may have the opportunity to get into compliance with limited penalties (or penalty waivers) for your non-compliance. It is important to get into compliance quickly, because there are many scenarios in which you will be disqualified from being allowed to enter the disclosure programs.
Namely, if you are under examination (for any reason, even those having nothing to do with Foreign Tax) by the IRS then you generally lose the right to get into compliance through one of the approved disclosure programs (that is because once you are under audit then you are no longer technically "voluntarily" complying – you are doing so under duress).
Streamlined vs. Reasonable Cause
For some taxpayers who were non-willful in failing to comply with IRS and DOT rules for Reporting Foreign Accounts, Foreign Income, Foreign Assets, and Foreign Property — submitting a Reasonable Cause Statement in lieu of submitting to the Streamlined Disclosure Programs may be a viable option.
I Never Knew About Foreign Reporting Requirements
When a person has undisclosed foreign accounts that they have not reported on their annual FBAR (Report of Foreign Bank and Financial Account) and/or filed a requisite 8938, 3520, 3520-A, 5471, 5472, 8621 or any other number of IRS forms geared toward foreign property, account, income and asset reporting – it is important to get into compliance, and fast!
If your failure to disclose foreign accounts was non-willful (in other words, you were unaware of the requirement to file the form), you generally have two different options available in order to get compliant. The first option is submitting a Reasonable Cause Statement and the second option is to submit to the Streamlined Offshore Disclosure Program.
Each method has its own pros and cons, and oftentimes it will boil down to the specific facts and circumstances of the non-disclosure, coupled by the risk assessment on the part of the account-holder.
*If your only failure was to file certain forms, but your tax returns were accurate, you may qualify for delinquency procedures and simply have to file certain forms. Note: If you failed to report foreign income and you paid foreign tax on the income (even if you do not owe any U.S. Tax), then you will not qualify for the simple delinquency procedures — although Reasonable Cause may be a viable alternative.
The following is a summary of the distinction between the two different options:
Reasonable Cause – Potential Examples
If you were completely non-willful in your failure to disclosure, and literally had no idea that there was any reporting requirement, then the thought of paying any penalty may sound very unfair. Here are three (3) examples in which paying any penalty for your undisclosed foreign accounts may seem unfair:
Example 1: Michael travels worldwide and has accounts in numerous different countries. He only uses the foreign money when he is in the foreign country at issue, and there is usually only relatively small amounts of money in each account. At one point Michael thought about purchasing a home overseas and left the money in the Foreign account for a significant period of time (including 12/31). Foreign Taxes were fully paid on the money deposited into the account and foreign taxes were paid on the income the account generated. The only issue is that he did not report the account and/or the foreign income on his U.S. Tax Return.
Example 2: Michelle moved to the United States over 15 years ago but has a Foreign pension from a private employer. The pension is worth upwards of $1 million. Michelle has not accessed the account, nor has she contributed (or anyone else contributed) since arriving in the United States. Since the account/earnings are not taxed in the US until distributed, and there have been no distributions, Michelle never reported the account on an FBAR or 8938.
Example 3: David has a foreign account, which he received as an inheritance. He never touched the money, and even though the account earns minimal annual income, there is no tax for passive income in this particular country.
Reasonable Cause – Viable Option
As you can see from the aforementioned examples, none of these individuals had any intent whatsoever to perform tax evasion. Moreover, the amount of income earned is relatively minor compared to the outstanding amount in the foreign accounts. In addition, in the case of Michelle, the majority of her money is in a foreign pension account, which is not even taxed by the US under Treaty Rules (unless distributions are made from the Pension). Thus, even under the streamlined program she would be paying $50,000 in penalties for an account in which all of the money was earned and reported timely in her foreign country and all foreign taxes were paid on the contributions.
Reasonable Cause – Process
An individual should never attempt offshore disclosure without the assistance of a qualified attorney. With that said, it is even more important to ensure that if you are pursuing a reasonable cause submission, that you do so only with the help of an attorney. That is because only with an attorney do you receive the benefit of the attorney-client privilege.
Unlike the Streamlined Program or OVDP where there are strict procedures to be followed, a reasonable cause submission is different. It should be noted that a person can submit a reasonable cause application for any number of different reasons; it is not limited only to offshore money and reporting foreign accounts.
With a reasonable cause submission the attorney will carefully evaluate and analyze the facts and circumstances of your case in detail. He or she should sit down with you either person or via teleconference if you are non-local and assess the pros and cons of the potential submission in order to determine what the benefits and detriments may be to a reasonable cause disclosure. Thereafter the attorney will amend the returns, prepare the necessary forms, and draft a persuasive Reasonable Cause Letter.
At Golding & Golding, we are Tax Attorneys (with Masters of Tax Law) and Enrolled Agents credentialed by the IRS (Highest Credential awarded by the IRS), so we handle your entire submission in-house, for a flat-fee.
Benefits of Reasonable Cause
The main benefit of reasonable cause is that if it is accepted by the Internal Revenue Service then there is a good chance that penalties will be waived. As a result, when you report your foreign accounts and you can show that your failure to report them prior was due to reasonable cause, you will not be penalized for un-filed forms, including:
FBARs (FinCEN 114) – Report of Foreign Bank and Financial Accounts
FATCA Form 8938 – Statement Of Specified Foreign Assets
5471 – US Ownership of Foreign Companies.
8621 – US Ownership of Passive Foreign Investment Companies
3520 – Foreign Trust Beneficiary
3520-A – Foreign Trust Ownership
This may result in a significant savings versus offshore disclosure – especially when you have significant unreported accounts and assets overseas, but minimal foreign income (or substantial foreign income and you have paid foreign taxes in the country you earned the foreign income).
Detriments of Reasonable Cause
Reasonable cause does not come without its risks. If the reasonable cause statement is rejected, then you may be subject to extremely high fines and penalties. Many of these forms listed above carry significant fines and penalties that may reach as high as 100% value of your foreign accounts if your reasonable cause application is rejected and you are held to be willful.
Golding & Golding, A PLC
We have successfully represented clients in more than 1,000 streamlined and voluntary disclosure submissions nationwide and in over 70-different countries.
We are the "go-to" firm for other Attorneys, CPAs, Enrolled Agents, Accountants, and Financial Professionals across the globe.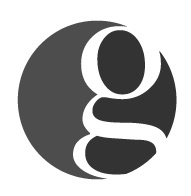 Golding & Golding: Our international tax lawyers practice exclusively in the area of
IRS Offshore & Voluntary Disclosure
. We represent clients in 70+ different countries. Managing Partner Sean M. Golding is a
Board-Certified Tax Law Specialist Attorney
(a designation earned by < 1% of attorneys nationwide.
). He leads a full-service offshore disclosure & tax law firm. Sean and his team have represented thousands of clients nationwide & worldwide in all aspects of IRS offshore & voluntary disclosure and compliance during his 20-year career as an Attorney.
Sean holds a Master's in Tax Law from one of the top Tax LL.M. programs in the country at
the University of Denver
. He has also earned the prestigious
IRS Enrolled Agent credential
. Mr. Golding's articles have been referenced in such publications as the
Washington Post, Forbes, Nolo, and various Law Journals nationwide
.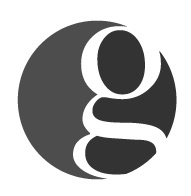 Latest posts by Golding and Golding, Board-Certified Tax Law Specialist (see all)