Reporting Gifts From a Foreign Person: The are strict IRS requirements for reporting gifts from a foreign person to a U.S. person. Non-compliance may has IRS consequences. In recent years, the Internal Revenue Service has increased the aggressive enforcement of foreign accounts compliance — including foreign gifts. The failure to report offshore accounts, assets, investments and gifts may result in fines and penalties. These penalties can be ablated with reasonable cause and voluntary disclosure.
Reporting Gifts From a Foreign Person
The reporting gifts from a foreign person IRS rules are complex. Notwithstanding the more complex tax issues, such as the annual gift exclusion and U.S. situs, there are generally two aspects to this analysis:
U.S. Tax Treatment of the Gift; and

IRS Reporting Requirements of the Foreign Gift
The reporting aspect is relatively straightforward. When a U.S. Person receives a gift from a foreign person, the U.S. Person:
Reports the Gift (if the thresholds are met) on Form 3520

Does not pay tax on the receipt of the gift

Pays Tax on income generated from the gift.
Gift Reporting on Form 3520
If a foreign person was to gift a U.S. person $250,000 equivalent of non-U.S. property, the U.S. person's reporting requirement would be limited to filing a Form 3520 (absent other facts). And, the United States has no reach over the foreign person who issued the foreign gift.
Why?
Because as foreign persons who are not otherwise subject to US tax or US tax laws (aka no U.S. property owned), the Internal Revenue Service and government as a whole have no right to enforce U.S. gift and estate tax "rules" against them.
Is a Gift From a Foreign Person Taxable?
Congratulations!
Your parents are very proud of you, and they want to gift you close to $1MM so you can purchase your first home.
Is the Money Taxable?
Generally, there is no estate tax with a foreign person (residing outside the U.S.) unless U.S. Situs is involved. If the donor resides in the U.S., or is gifting U.S. Property — the rules may vary.
Tax on Gift From Foreign Person Example 1: No Income
Michelle is a U.S. person. Her Parents are Taiwanese. Michelle graduated graduate school and her parents transferred her $800,00 to buy a house. The gift is not taxable (reported on Form 3520)
David's parents are citizens of China. They are non-US persons and neither of them have ever had any US citizenship, Legal Permanent Resident status or otherwise filed a US tax return (or subject to US tax). David's parents gifted him $1 million to purchase a home for him and his new wife.
Unless other facts impacted the scenario, David's parents would be considered foreign persons and David's reporting would be limited to filing a Form 3520.
Example 2: Neil From India Example 2: Income Included
Neil came to the United States to study on F-1 visa and then transitioned over to an H1B visa. Neil's parents were very proud of him, so they gifted him $100,000 worth of fixed deposits (FDs).
The fixed deposits are under Neil's name even though his parents are responsible for depositing withdrawn the money from different institutions — both to get the best tax rate, as well as to reduce any immediate taxation under Indian tax law.
Gift Reporting on IRS Form 3520
A Form 3520 is filed in three types of situations:
Individual Gift
The most common situation is when a person receives a gift from a foreign person in which the value of the gift exceeds $100,000 in a year. It is important to note that it does not matter whether it was one transaction, or a series of transactions from the same person (Read: transfers from Taiwan split amongst 20 different people to circumvent currency restrictions). If a person receives more than $100,000 in a gift from a foreign person (even if the person is using conduits), then he or she will have to file a form 3520.
Business Gift
The second common situation is when a person receives a gift from a foreign business. If the amount of the gift from the foreign business exceeds $15,671 in any given tax year, then the same form must be filed.
Trust Distribution
The third, situation involves trust reporting. It should be noted that the IRS is not a huge fan of foreign trusts for many different reasons. Most notably, as a true foreign trust, the IRS does not have much stronghold over the trust itself. In order to amplify the reporting rules, the Internal Revenue Service requires the recipient of any amount of a trust distribution to be reported on form 3520.
Penalties for non-filing of Form 3520
The penalty for failing to file each one of these information returns, or for filing an incomplete return, is the greater of $10,000 or 35 percent of the gross reportable amount, except for returns reporting gifts, where the penalty is five percent of the gift per month, up to a maximum penalty of 25 percent of the gift.
Schedule a Foreign Gift Reduced-Fee Consultation
We have handled more than 1000 disclosures, and have spoken with thousands more people regarding reporting foreign assets, accounts, investments and income to the IRS (OVDP, Traditional Voluntary Disclosure, Streamlined and Reasonable Cause).
Scheduling a reduced-fee consultation with our team is a highly-effective way for you to determine what your potential liability, strengths, and weaknesses will be when you decide to move forward with a streamlined disclosure to the IRS.
In addition, we help you weed out the online marketing scams, false advertising, and unnecessary fear mongering and scare mongering.
Golding & Golding Specializes in U.S. & Offshore Voluntary Disclosure
The voluntary disclosure material provided by the IRS indicates that the attorney should make the submission. There is no attorney-client privilege with a CPA. That means the information you discuss with your CPA may not be confidential or protected by privilege.
That also means the IRS maybe able to question a CPA about the contents of the submission. This is why you will not want to utilize a CPA to make this submission but rather an attorney.
About Golding & Golding, Board Certified Tax Law Specialist
We have successfully represented clients in more than 1,000 streamlined and voluntary disclosure submissions nationwide and in over 70-different countries.
Golding & Golding is the "go-to" firm for other Attorneys, CPAs, Enrolled Agents, Accountants, and Financial Professionals across the globe.
Can I Just Use a CPA?
While technically, you can use a CPA — we do not advise that you do so and it is not because we are Attorneys. It is because there is no attorney-client privilege with a CPA. And, because there is an element of willfulness with Voluntary Disclosure, it is important to use an Attorney in order to maintain the confidentiality privilege.
Interested in IRS Offshore Amnesty?
No matter where in the world you reside, our international tax team can get you IRS offshore compliant.
Golding & Golding specializes in IRS Offshore and Voluntary Disclosure. Contact our firm today for assistance with getting compliant.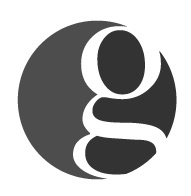 Golding & Golding: Our international tax lawyers practice exclusively in the area of
IRS Offshore & Voluntary Disclosure
. We represent clients in 70+ different countries. Managing Partner Sean M. Golding is a
Board-Certified Tax Law Specialist Attorney
(a designation earned by < 1% of attorneys nationwide.
). He leads a full-service offshore disclosure & tax law firm. Sean and his team have represented thousands of clients nationwide & worldwide in all aspects of IRS offshore & voluntary disclosure and compliance during his 20-year career as an Attorney.
Sean holds a Master's in Tax Law from one of the top Tax LL.M. programs in the country at
the University of Denver
. He has also earned the prestigious
IRS Enrolled Agent credential
. Mr. Golding's articles have been referenced in such publications as the
Washington Post, Forbes, Nolo, and various Law Journals nationwide
.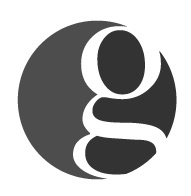 Latest posts by Golding and Golding, Board-Certified Tax Law Specialist (see all)