Quiet Disclosure (2019) – Increased Risk of Hiding Offshore Income
Quiet Disclosure (2019) – Increased Risk of Hiding Offshore Income
Quiet Disclosure: Taxpayers who submit amended or original tax returns or FBAR (quietly) to the IRS by not submitting through Offshore Tax Amnesty, commit an illegal Quiet Disclosure.
As a result, the person has committed an IRS Tax violation or crime.
Quiet Disclosure
In other words, if you did not file your FBARs, or report your foreign accounts, but do not properly report the accounts using IRS Offshore Voluntary Disclosure aka (IRS Tax Amnesty), it s called a Quiet Disclosure.
A Quiet Disclosure can include filing past returns and FBAR without submitting an Amnesty package, and/or filing forward without remedying the past violations.
Quiet Disclosure to the IRS is Illegal. More often than not, when a person submits a Quiet Disclosure, it is because they are either scared — or received bad Attorney or CPA advice.
Filing Past FBARs & Taxes
One common type of Quiet Disclosure is "mass filing" several years of prior FBARs, FATCA forms, Tax Returns, and other tax documents outside of the approved general procedures.
*This is generally a type of tax fraud, referred to as an "intentional misrepresentation."
Filing FBARs & Taxes Going Forward
A second common type of Quiet Disclosure is when you forget about the past misdeeds (if only life was that easy, right?) and begin filing forward without going back and filing the prior year required forms.
*This is also fraudulent, and referred to as an "intentional omission."
Quiet Disclosure Goes by Many Names
 A Quiet Disclosure is illegal. An IRS Quiet Disclosure is also known as:
Silent Disclosure

Soft Disclosure

Illegal Offshore Disclosure

Criminal Tax Disclosure
Quiet Disclosure Penalties
IRS penalties associated by "Quiet" reporting and disclosure of foreign accounts are brutal. 
The Offshore Penalties for FBAR, FATCA and other legal statutes and regulations continue to increase — with the IRS further amplifying penalty enforcement and criminal investigations over the last 12-months.
The IRS has been pushing willfulness penalties much more than in years past, and at the end of 2018, the DOJ racked up its first criminal FATCA conviction.
Over the years, we have helped numerous clients with getting out from under a previously submitted Quiet Disclosure.
Making a quiet disclosure to the IRS (otherwise known as a Silent Submission) is always a bad idea.
FBAR Quiet Disclosure
A "Quiet Disclosure FBAR" is when a person submits prior year (or filing forward) FBARs without first getting into compliance with an FBAR Amnesty Program – but is limited to just FBAR filing, since there is no unreported income (or the income continues to go unreported)
What are the Risks of a Quiet Disclosure?
The risks of a quiet disclosure are severe. They may include heavy IRS fines and penalties, including:
Civil Penalties

Criminal Penalties

Levy

Lien

Seizure

Passport Revocation
Anatomy of a Typical IRS Quiet Disclosure 
You have unreported foreign accounts, assets or income

You learn about IRS Offshore Reporting Requirements

You learn about FBAR & FATCA Penalties

You get caught up reading fear mongering websites

You take the FBAR & FATCA penalties "out-of-context"

You get scared about going OVDP or Streamlined

You file prior year Income Tax Returns and FBARs

But You did not submit under OVDP, Streamlined or Reasonable Cause

Now you are scared of Willfulness, Criminal Penalties & a Potential Jail Sentence
The Problem

: Now You Are Willful
Even if you did not have a prior knowledge of the reporting requirement at the time you hadn't disclosed, by submitting a Quiet Disclosure, when you know you were required to submit under either OVDP, Streamlined or Reasonable Cause you have now made yourself willful.
In other words. you have willfully failed to pay the penalty, you may have bootstrapped your non-willful submission into full-blown tax fraud and tax evasion.
Why? Because you have now willfully evaded reporting foreign accounts and/or paying outstanding U.S. Tax, Interest and Penalties by knowingly filing an untimely FBAR or Amended Tax Return without following proper procedures.
What Forms Must be Reported?
The following is a list of common forms which many people were never aware they had to report, but which the failure to report may lead to extensive fines and penalties:
Reporting Foreign Accounts (FBAR)
The threshold question is whether you have an annual aggregate total of foreign/offshore bank accounts, financial accounts, retirement accounts, etc. that when combined, exceed $10,000. If so, you are required to file the FBAR Form and report all of the accounts.
It does not matter if the money is all in one account, or in 15 different accounts. It also does not matter if the majority of the money is in one account, with minimal amounts of money in the remaining accounts – rather, once you meet the threshold requirements, you have to report all the accounts.
FATCA Form (8938)
FATCA is the Foreign Account Tax Compliance Act. For individuals, it requires reporting of financial accounts and certain specified foreign assets (ownership in businesses, life insurance, etc.). There are different threshold requirements, depending on whether a person is Married Filing Jointly (MFJ) or Married Filing Separate (MFS)/Single, and whether a person resides in the United States or outside of the United States.
Foreign Gift Form (3520)
If you receive a gift or inheritance from a foreign person that exceeds $100,000 either in a single transaction, or a series of transactions over a year, you are required to report the gift on this form. You have the file this form, even if you are not required to file a tax return (although it is normally filed at the same time as your tax return).
Foreign Corporation or Foreign Partnership (5471 or 8865)
The rules are somewhat different for these two forms, but essentially the same (with the 5471 being much more commonplace for U.S. investors). If you own at least 10% ownership in either type of business, you required to report the information on either a form 5471 or 8865. Both of these forms require comprehensive disclosure requirements, involving balance statements, liabilities, assets, etc. Moreover, the forms need to be filed annually, even if a person does not have to otherwise file a tax return
Passive Foreign Investment Company (PFIC)

One of the most vilified type of financial assets/investments (from the U.S. Government's perspective) is the infamous PFIC. A PFIC is a Passive Foreign Investment Company. The reason the United States penalized this type of investment is because it cannot oversee the growth of the investment and income it generates. In other words, if a U.S. person invests overseas in a Foreign Mutual Fund or Foreign Holding Company — the assets grows and generates income outside of IRS and U.S. Government income rules and regulations.
As a result, the IRS requires annual disclosure of anyone with even a fractional interest in a PFIC (unless you meet very strict exclusionary rules)
Foreign Trust (3520-A)
A Foreign Trust is another type of Foreign Investment that is frowned upon by the IRS. From the IRS' perspective, the only purpose behind a Foreign Trust is to illegally avoid US reporting and income tax requirements by moving money offshore. While there are many people who may operate illegally in this fashion, there are various legitimate reasons why you would be a trustee or beneficiary of a Foreign Trust (Your cool grandma really loves you and placed $5 million in trust for you overseas). Form 3520-A is a relatively complex form, which must be filed annually by anybody that owns a foreign trust.
Foreign Real Estate Income
Even if you are earning rental income from property that is located outside of the United States, you still must report the income on your U.S. taxes (even it is exempt from tax in the foreign country). Remember, United States taxes individuals on their worldwide income. Therefore, the income you are earning from your rental property(s) must also be included on your US tax return.
A few nice benefits of reporting the income is that the United States allows depreciation of the structure – which many foreign countries do not allow. Moreover, you can take the same types of deductions and expenses that you otherwise take the property was located in the United States.
If You are Non-Compliant, What Can You Do?
Presuming the money was from legal sources, your best options are either the Traditional IRS Voluntary Disclosure Program, or one of the Streamlined Offshore Disclosure Programs.
4 Types of IRS Voluntary Disclosure Programs
There are typically four types of IRS Voluntary Disclosure programs, and they include:
Hiring an Offshore Disclosure Lawyer – 5 Types of Attorneys to Avoid
Contact 

Us

 Today; Let us Help You.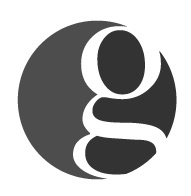 Golding & Golding: Our International Tax Lawyers practice exclusively in the area of
IRS Offshore & Voluntary Disclosure
. We represent clients in 70 different countries. Managing Partner, Sean M. Golding, JD, LL.M., EA and his team have represented thousands of clients in all aspects of IRS offshore disclosure and compliance during his 20-year career as an Attorney. Mr. Golding's articles have been referenced in such publications as the
Washington Post, Forbes, Nolo and various Law Journals nationwide
.
Sean holds a Master's in Tax Law from one of the top Tax LL.M. programs in the country at
the University of Denver
, and has also earned the
prestigious Enrolled Agent credential
. Mr. Golding is also a
Board Certified Tax Law Specialist Attorney
(A designation earned by Less than 1% of Attorneys nationwide.
)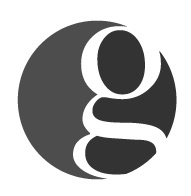 Latest posts by International Tax Lawyers - Golding & Golding, A PLC (see all)