Quiet Disclosure – Offshore Account Penalty | IRS Quiet Disclosure
Quiet Disclosure – Offshore Account Penalty | IRS Quiet Disclosure
Quiet Disclosure: You sit at your computer researching Quiet Disclosure — contemplating whether you can get away with the illegal disclosure of foreign bank accounts, assets, investments and income. But, as you learn more and more about FATCA and PFIC — you sink deeper into your chair.
Quiet Disclosure
Is a Quiet Disclosure is worth it? You read stories online about people who have successfully submitted it, and others who crashed and burned. You consider voluntary disclosure, but don't want to pay the penalties.
Your spouse has had enough and has gone to bed — but that doesn't deter you, not one bit. You want to get compliant, but don't want to pay IRS penalties for unreported assets, accounts, investments and related income.
So you continue your research into the early morning hours…
Offshore Bank Accounts
You speak with some attorneys or CPAs who are willing represent you in a quiet disclosure (or take you streamlined when you were willful — which is just as bad).
Technically, you are out of IRS compliance for not properly reporting your foreign accounts, assets, investments, and/or income to the IRS…
…but can (and will) the IRS really find your foreign accounts?
What is a Quiet Disclosure?
Taxpayers who submit amended or original tax returns or FBAR (quietly) to the IRS by not submitting through Offshore Tax Amnesty, commit an illegal Quiet Disclosure, because they have violated U.S. Tax law.
As a result, the person has committed an IRS Tax violation or crime. The situation can result in an IRS Special Agent criminal investigation.
Quiet Disclosure IRS – A Dangerous Game
A quiet disclosure is really not worth it.
What do the professionals say?
Board-Certified Tax Law Specialist Advice
The Board-Certified Tax Law Specialists that you spoke with all told you that you should absolutely never submit a quiet disclosure.  They explain the risks, and you get it (even if you don't like it).
Their fees may be higher than less experienced counsel (since those Attorneys just refer you out to a CPA to do much of the work, putting your attorney-client privilege and confidentiality at risk), but if it is a firm like Golding and Golding and all the fees (tax, legal and audit defense) are wrapped into one bundle – it may be worth it to you.
Accountants and CPAs
The Accountant you have been using for the past few years tells you not to worry about it, because the chance of getting caught is low.
Of course, he doesn't want to lose your business or acknowledge his mistake – so the chance of him falling on the sword and taking responsibility is slim-to-none.
You reach out to other CPAs, EAs or Accountants, and they tell you speak with a Specialist.
Lesser Experienced Attorneys & More "General Practice" Firms
You contact a few newer private practice tax lawyers since their consultation fees are very small, or even free.  They spend some of the time quoting information they found on our website, and other experienced law firm websites.
The rest of the time, they downplay the advanced credentials and certifications they don't have, and explain why you don't need a specialist.
We know, because those cases usually end up on our door-step.  Examples of recent cases we had to takeover from less experienced Attorneys can be found by Clicking Here (Case 1) and Clicking Here (Case 2)
So, What Do you Do?
No matter what, you should never file a Quiet Disclosure (seriously, it's just not worth it)
Here's 10 Reasons Why You Should Never File a Quiet Disclosure
Quiet Disclosure are Illegal
If you knowingly submit documents in prior years that should have been reported timely, or you just begin filing forward – that is a crime.
That is not to say you're going to be prosecuted, but the civil penalties alone can reach 100% value of the unreported accounts.
The Penalties are Major
If you get caught in a quiet disclosure, you will get hit with willful penalties. Those penalties can reach 100% maximum value of the unreported accounts. In addition, you can get hit with tax fraud, tax evasion and many other penalties.
You'll Lose (Lots) of Sleep
The problem with the IRS, is that they move slow; molasses, slow.
For example, if you were a little rambunctious kid and got caught stealing a cookie from the cookie jar, you'll pretty much know soon enough whether you got caught — or got away with it.
The IRS takes a lot longer, and if it turns out to be a civil tax fraud case, they can have unlimited time to enforce, while your Grandma gives you a stern warning (and a hug).
You'll be Looking Over Your Shoulder (A Lot)
Because, when the IRS agents first introduce themselves to you, it will not be pleasant, and generally it will come as a surprise.
We have worked with many clients who have been surprised by the IRS, and these IRS "introductions" come in all shapes and sizes.
In each situation, the client told us they literally had no idea they were under any investigation.
Your Foreign Assets are at Risk
The United States has entered into bilateral tax treaties with more than 50 countries and FATCA agreements with more than 110 countries.  In other words, the IRS is working with many foreign countries to facilitate the reduction of offshore tax crime – so your foreign assets are not safe.
Your U.S. Assets are at Risk Too
When it comes time to pay the Internal Revenue Service, the IRS is able to enforce and assess and collect against your U.S. Assets even if the penalties stem from foreign assets and accounts. 
This may include the IRS pursuing a:
Lien

Levy

Seizure

IRS Passport Revocation
It Can Impact Your Immigration Status
Generally, if you were non-willful and you want to get into compliance, your immigration status should be safe.
But, if you get caught in a quiet disclosure, which can be criminal, then you could be subject to much harsher fines and penalties, which may impact your ability to renew or change your immigration status.
You Can't go Back to Streamlined or Reasonable Cause
If you knowingly made a quiet disclosure, and get cold-fee later, you would have to make a voluntary disclosure under the traditional voluntary disclosure program instead of using one of the more lenient streamlined or reasonable cause options.
What if Your CPA or Accountant Gets Caught?
This is not uncommon. 
Maybe your CPA or accountant finds himself or herself in trouble and wants to use your file (and other files) as leverage to try to reduce penalties against their practice.
Alternatively, your CPAs files might be audited by the IRS Office of Professional Responsibility (OPR), and this could put your Quiet Disclosure history and background at risk.
You May Not Even Need It
Here's an example: Felicia is from Spain.  She has foreign accounts that are worth $1 million.  She never reported them because she never knew she had to report them.
Although she lived in the United States for many years, in 2017 she traveled back to Spain to be with her mother, and spent 350-days in Spain.
Felicia may qualify for the Streamlined Foreign Offshore Procedures (see below), in which she can legally fix her prior mistakes — and all penalties or waived.
Golding & Golding, A PLC
We have successfully represented clients in more than 1000 streamlined and voluntary disclosure submissions nationwide, and in over 70-different countries.
We are the "go-to" firm for other Attorneys, CPAs, Enrolled Agents, Accountants, and Financial Professionals across the globe.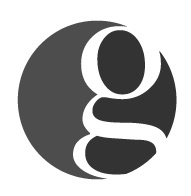 Golding & Golding: Our international tax lawyers practice exclusively in the area of
IRS Offshore & Voluntary Disclosure
. We represent clients in 70+ different countries. Managing Partner Sean M. Golding is a
Board-Certified Tax Law Specialist Attorney
(a designation earned by < 1% of attorneys nationwide.
). He leads a full-service offshore disclosure & tax law firm. Sean and his team have represented thousands of clients nationwide & worldwide in all aspects of IRS offshore & voluntary disclosure and compliance during his 20-year career as an Attorney.
Sean holds a Master's in Tax Law from one of the top Tax LL.M. programs in the country at
the University of Denver
. He has also earned the prestigious
IRS Enrolled Agent credential
. Mr. Golding's articles have been referenced in such publications as the
Washington Post, Forbes, Nolo, and various Law Journals nationwide
.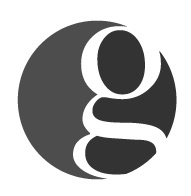 Latest posts by International Tax Lawyers - Golding & Golding, A PLC (see all)