Australia Superannuation – FBAR, FATCA, PFIC & Foreign Trust Rules
Australia Superannuation – FBAR, FATCA, PFIC & Foreign Trust Rules
Australia Superannuation – FBAR, FATCA, PFIC & Foreign Trust Rules: The IRS requirements for Australia Superannuation FBAR, FATCA, PFIC & Foreign Trust filing is complex. That is because the Australia Superannuation Fund is not specifically identified in the tax treaty. Using general foreign account and pension reporting rules, there is presumably an Australia Superannuation FBAR and Australia Superannuation PFIC requirement.
This article will focus on the IRS International reporting aspect of the Australian Superannuation. 
Australia Superannuation – FBAR, FATCA, PFIC & Foreign Trust Rules
Some common International Reporting forms for the Australian Superannuation and U.S. include:
FBAR (FinCEN 114)

8938 (FATCA)

3520-A (Foreign Trust)

8621 (Passive Foreign Investment Company)

5471 (Foreign Corporation)

8833 (Treaty Position)

8840 (Closer Connection Test)
Do I Include Australian Superannuation on my U.S. Tax Return?
There are two preliminary Questions:
Who is a U.S. Person?
U.S. person is different than U.S. Citizen. U.S. Person (individuals) generally includes 3 categories:
U.S. Citizen

Legal Permanent Resident

Foreign National who meets the Substantial Presence Test
Does Country of Residence Impact Superannuation Reporting?
Yes and No (what did you expect, this is tax right?).
Yes, if you have a Super, you are a U.S. Person and you reside outside of the United States then you have to report, BUT some of the thresholds for reporting are higher for foreign residents than they are for U.S. residents (such as FATCA Form 8938)
Common Superannuation International Reporting Forms
Here are a list of some of the more common forms:
FBAR (FinCEN 114) Australian Superannuation
The FBAR is used to report "Foreign Financial Accounts." This includes investments funds, and certain foreign life insurance policies.
The threshold requirements are relatively simple. On any day of the year, if you aggregated (totaled) the maximum balances of all of your foreign accounts, does the total amount exceed $10,000 (USD)?
If it does, then you most likely have to file the form. The most important thing to remember is you do not need to have more than $10,000 in each account; rather, it is an annual aggregate total of the maximum balances of all the accounts.
Form 8938 Australian Superannuation
This form is used to report "Specified Foreign Financial Assets."
There are four main thresholds for individuals is as follows:.
Single or Filing Separate (in the U.S.): $50,000/$75,000
Married with a Joint Returns (In the U.S): $100,000/$150,000
Single or Filing Separate (Outside the U.S.): $200,000/$300,000
Married with a Joint Returns (Outside the U.S.): $400,000/$600,000
Form 3520 Australian Superannuation
Form 3520 is filed when a person receives a Gift, Inheritance or Trust Distribution from a foreign person, business or trust. There are three (3) main different thresholds:
Gift from a Foreign Person: More than $100,000.

Gift from a Foreign Business: More than $16,076.

Foreign Trust: Various threshold requirements involving foreign Trusts
Form 3520-A Superannuation Foreign Grantor Trust
At its most basic level, a superannuation is a foreign trust. There is money that is being deposited and being held by a third-party for the benefit of a beneficiary (you). In addition, because the trust is a foreign trust, there are very significant tax repercussions depending on whether it is considered a grantor trust and/or passive foreign investment company.
Grantor Trusts and PFICs require very significant tax reporting responsibilities, as well as possible penalties for the amount of money that is being gained in the foreign trust/PFIC that was not distributed in prior years. 
From the IRS' perspective, if the purpose of the trust is to accumulate passive income, and/or a majority of the assets in the trust are being used to generate passive income, it may be a PFIC – which has a very complicated tax penalty associated with it. Moreover, there are also very complicated forms that you may have to file such as form 3520A and/or form 8621 – which are associated with the Foreign Trusts and PFICs.
Form 5471 Australian Superannuation
Form 5471 is filed in any year that you have ownership interest in a foreign corporation, and meet one of the threshold requirements for filling (Categories 1-5). These are general thresholds:
Category 1: U.S. shareholders of specified foreign corporations (SFCs) subject to the provisions of section 965.
Category 2: Officer or Director of a foreign corporation, with a U.S. Shareholder of at least 10% ownership.
Category 3: A person acquires stock (or additional stock) that bumps them up to 10% Shareholder.
Category 4: Control of a foreign corporation for at least 30 days during the accounting period.
Category 5: 10% ownership of a Controlled Foreign Corporation (CFC).
Form 8621 Australian Superannuation
Form 8621 requires a complex analysis, beyond the scope of this article. It is required by any person with a PFIC (Passive Foreign Investment Company).
The analysis gets infinitely more complicated if a person has excess distributions. The failure to file the return may result in the statute of limitations remaining open indefinitely.
*There are some exceptions, exclusions, and limitations to filing.
Form 8833 Australian Superannuation
The IRS has provided form 8833 for U.S. taxpayers to use when they take a treaty position on their tax return, as to why a certain type of income should not be taxed when it would otherwise appear taxable in accordance with U.S. tax law principles.
You may be able to take a "Treaty Position" if to avoid taxation of Super distributions
What if I am Out of Compliance With Australian Superannuation Reporting?
If you are out of FBAR compliance, the penalties can be severe. Therefore, you may consider entering the IRS offshore voluntary disclosure/tax amnesty, before it is too late.
Golding & Golding, A PLC
We have successfully represented clients in more than 1000 streamlined and voluntary disclosure submissions nationwide, and in over 70-different countries.
We are the "go-to" firm for other Attorneys, CPAs, Enrolled Agents, Accountants, and Financial Professionals across the globe.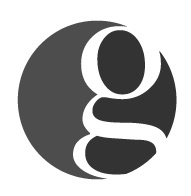 Golding & Golding: Our international tax lawyers practice exclusively in the area of
IRS Offshore & Voluntary Disclosure
. We represent clients in 70+ different countries. Managing Partner Sean M. Golding is a
Board-Certified Tax Law Specialist Attorney
(a designation earned by < 1% of attorneys nationwide.
). He leads a full-service offshore disclosure & tax law firm. Sean and his team have represented thousands of clients nationwide & worldwide in all aspects of IRS offshore & voluntary disclosure and compliance during his 20-year career as an Attorney.
Sean holds a Master's in Tax Law from one of the top Tax LL.M. programs in the country at
the University of Denver
. He has also earned the prestigious
IRS Enrolled Agent credential
. Mr. Golding's articles have been referenced in such publications as the
Washington Post, Forbes, Nolo, and various Law Journals nationwide
.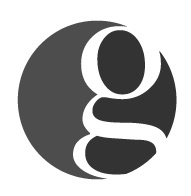 Latest posts by IRS Offshore Voluntary Disclosure Specialist (see all)