US. Tax & Foreign Pension Income – Does IRS Tax Foreign Pension?
Some of the most common questions we receive about foreign income involves tax issues surrounding the taxation and reporting of foreign pensions.
U.S. Tax on Foreign Pension Income
Unfortunately, issues involving foreign pensions are tough, because there are so many variables.
For example:
Has the foreign pension plan vested?

Have you paid tax abroad on the contributions?

Where were you residing when the pension was accumulating?

Is there a treaty with a foreign country?

Which foreign country was the pension earned in?

Were you a person a U.S. person at the time the pension was accumulating?

Is it the type of foreign pension plan which the IRS excludes from taxation?
Foreign Pension Income from Abroad
The purpose of this summary is to give you the broad strokes on what you have to keep an eye out for when analyzing foreign pensions — and questions to consider when beginning your analysis.  
Of course, it always helps to retain an experienced attorney to assist you, but it may not be cost-effective, or maybe you really dislike attorneys – so here's to you:
Is There A Bilateral Income Tax Treaty?
When the U.S. has a treaty with a foreign country, it is generally because the United States is in good relations (or at least was in good relations) with the foreign country when the treaty was entered into.
When there is a tax treaty, generally it will provide (remembering of course, that there is a savings clause which basically allows the US to tax you despite what the treaty says) that the foreign pension is not taxed until it's distributed.
And, depending on whether it is a private pension, or public pension — and whether it is an actual pension or social security — will impact the US's ability to tax.
** it is important to note, even though the growth within the fund may not be taxable until it is distributed, generally any contributions by or on behalf of the employee from while working is taxable.
What If There Is No Bilateral Income Tax Treaty?
If there is no bilateral tax treaty, then they are generally no specific exceptions or exclusions to the U.S. taxing the foreign pension's growth. An example of these specific exclusions are RRSP & RRIF in Canada.
In a more recent memo (recent as within the last 20 years), even in Singapore where the U.S. has good relations, and the retirement is mandatory (aka Singaporean CPF, Central Provident Fund) – the IRS found that not only are the deferral/contributions taxable but so is the growth within the fund, even before it is distributed.
Were You a U.S. Person at the Time it was Earned?
Here is work as an infinitely more complicated.  Let's say for example you are a non-US person until the young age of 55. 
Your son moved to the United States and you and your wife decided to follow him to the U.S. because that's what parents do.
You end up becoming a green card holder because it's just easier that way to travel back and forth. 
You make the United States your more or less permanent home so that you do not have a closer connection with the foreign country.
You start taking distributions from your pension – how is it taxed?
This usually takes the assistance of either a forensic accountant for a very friendly foreign pension company. That is because if the majority of the basis was earned prior to you becoming a US person, then you would not have been subject to tax on the contributions at that time (when your non-US person), and the growth occurring during that time before you were none us person would of course not be subject to US tax.
But since you resided in the United States as a green card holder for 10 years before you started taking distributions, some of the growth upon growth was earned while you were US person.
So, when you are taking distributions it is generally broken down into three categories:
Return of Investment (non-US person deferred salary)

Growth within the fund while you were a non-US person

Growth within the fund while you were us person
If you come to the United States later in life with a foreign pension you earned earlier in life before you were non-US person, you should start by speaking with your pension company to see if they can break it down for you.
If they are no help, you may have to speak with a CPA in the US — although generally they will refer you to a forensic accountant to assess how much of your pension may be taxable.
Is it the Type Of Foreign Pension Excluded From U.S. Tax?
Generally, if you start receiving distributions while you are residing in the US or even as a US person residing outside of the United States, there may be some tax liability to the US.
Some tax treaties will give power to the country you reside in order to tax you on receiving pension distributions (keeping in mind the savings clause). But, if the IRS wants to tax you as well, then at least you can claim foreign tax credits on the income tax you already paid overseas.
In some instances, the pension (or at least portions of it may not be taxed by the U.S.) this is true with some portions of retirement accounted for in the US -UK tax treaty, which is several pages long on the singular issue of retirement/pension.
Has the Foreign Pension Vested?
This is also an important question, especially in countries in which there is no tax treaty. For example, let's say you are a U.S. Person and you have a foreign pension in a foreign country in which there is no tax treaty.
And, although the foreign pension is under your name, and has accumulated nearly $1,000,000 — it doesn't actually vest (or at least the majority of it) under the foreign countries' laws for another 20 years.
Now, if you start paying tax in the US on the growth and then it never vests, you may have significantly overpaid taxes – which may be impossible to refund (due to the strict time limits on claiming a refund from the U.S. Government)
Have You Paid Foreign Taxes Already?
If you are earning foreign pension and you have already paid taxes in that country on the distributions, you may be entitled to a tax credit for those distributions.
Likewise, if you were a U.S. person at the time your contributions were being made to the foreign pension, but the foreign country was already taxing you on those contributions – you may be able to claim foreign tax credits as well.
In Summary
Foreign pensions are hard, and determining whether or not you are subject to tax on them can be even more difficult.
Complicating matters even further, is that if you were out of compliance for not reporting the foreign pensions (even if it is not subject to tax right now in the U.S.) on any number of different international tax forms, including 3520-A, FBAR, Form 8938, 8621, etc. – you may be subject to extensive fines and penalties.
What if I am Out of IRS Compliance?
Everyone makes mistakes. If at some point you discover that you should have been reporting your foreign income, accounts, assets or investments, the prudent and least costly (but most effective) method for getting compliance is through one of the approved IRS offshore voluntary disclosure programs.
Golding & Golding, A PLC
We have successfully represented clients in more than 1,000 streamlined and voluntary disclosure submissions nationwide and in over 70-different countries.
We are the "go-to" firm for other Attorneys, CPAs, Enrolled Agents, Accountants, and Financial Professionals across the globe.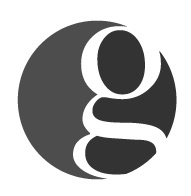 Golding & Golding: Our international tax lawyers practice exclusively in the area of
IRS Offshore & Voluntary Disclosure
. We represent clients in 70+ different countries. Managing Partner Sean M. Golding is a
Board-Certified Tax Law Specialist Attorney
(a designation earned by < 1% of attorneys nationwide.
). He leads a full-service offshore disclosure & tax law firm. Sean and his team have represented thousands of clients nationwide & worldwide in all aspects of IRS offshore & voluntary disclosure and compliance during his 20-year career as an Attorney.
Sean holds a Master's in Tax Law from one of the top Tax LL.M. programs in the country at
the University of Denver
. He has also earned the prestigious
IRS Enrolled Agent credential
. Mr. Golding's articles have been referenced in such publications as the
Washington Post, Forbes, Nolo, and various Law Journals nationwide
.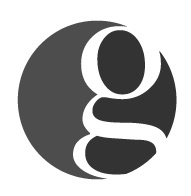 Latest posts by IRS Offshore Voluntary Disclosure Specialist (see all)