RRSP & U.S. Taxes – IRS Registered Retirement Savings Plan Tax
While the tax laws between the U.S and Canada can be very complicated, at least when it comes to an RRSP (Registered Retirement Savings Plan), the IRS cut the good people from Canada who are considered U.S. persons a break on filing certain forms, making annual elections, and paying immediate tax.
There is a bilateral tax treaty with Canada (which impacts the U.S. tax of Registered retirement plans), along with a Totalization Agreement, and FATCA Agreement.
Typical Canadian Investments that may be subject to IRS Tax or Reporting include:
RRSP
RRIF
TFSA
PC deferrals
Canadian Mutual Funds
Canadian Investment Funds
IRS & Canadian RRSP Investments
The U.S. follows a worldwide income model. That means that if you are a U.S. person, the U.S. requires that all if your income (foreign and domestic) be considered at tax-time.
Common misconceptions we come across with Canada and the U.S.:
There is a tax treaty, so my income is not taxable in the U.S.

Canadian taxes are high, so I do not need to file in the U.S.

RRSP and RRIF escape tax liability at the state level as well.

Deferred earnings in a PC are automatically safe from GILTI
Canadian Investments
With Canada, each investment should be analyzed according to general tax law, along with the three main U.S./Canadian Tax agreements, which include:
RRSP (Registered Retirement Savings Plan)
Form 8891
Starting in 2013, if a person has a Canadian RRSP, then they are in luck. Prior to 2013, a person with an RRSP who was not even taking withdrawals was required to make an annual election on IRS Form 8891. 
Form 8891 is no longer required, and the law was applied retroactively so past-filing is not required.
*If you are still making active contributions to the RRSP from a Canadian employer, just because the growth within the funds is generally not taxed (if at all) until withdrawn, it does not mean the contributions are tax deferred. 
RRSP and U.S. Taxes
This plan is recognized by the U.S. (unlike other investment funds, such as a Canadian TFSA or Mutual Fund). Therefore, until a person takes any distributions from an RRSP, they do not have to report any income on the accrued growth within the fund (States may tax the growth).
FBAR & FATCA
Even though a person may not have to make an annual election any further, or pay U.S. tax unless distributions are being taken (subject to various exceptions, exclusions, and limitations), the person must still report the RRSP on a Schedule B, FBAR (Report of Foreign Bank and Financial Account Form, FinCEN 114) and/or a FATCA Form 8938 (Foreign Account Tax Compliance Act).
*There may be other required forms, such as an IRS Form 8621
The failure to file these forms may lead to significant fines and penalties ranging from a warning letter in lieu of penalty, all the way up to 100% value of the maximum balance in a multi-year, willful scenario.
Unreported RRSP and/or other Account/Assets?
If you are out of compliance, the penalties can be severe. Therefore, you may consider entering IRS offshore voluntary disclosure/tax amnesty, before it is too late.
Golding & Golding, A PLC
We have successfully represented clients in more than 1,000 streamlined and voluntary disclosure submissions nationwide and in over 70-different countries.
We are the "go-to" firm for other Attorneys, CPAs, Enrolled Agents, Accountants, and Financial Professionals across the globe.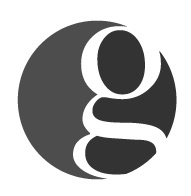 Golding & Golding: Our international tax lawyers practice exclusively in the area of
IRS Offshore & Voluntary Disclosure
. We represent clients in 70+ different countries. Managing Partner Sean M. Golding is a
Board-Certified Tax Law Specialist Attorney
(a designation earned by < 1% of attorneys nationwide.
). He leads a full-service offshore disclosure & tax law firm. Sean and his team have represented thousands of clients nationwide & worldwide in all aspects of IRS offshore & voluntary disclosure and compliance during his 20-year career as an Attorney.
Sean holds a Master's in Tax Law from one of the top Tax LL.M. programs in the country at
the University of Denver
. He has also earned the prestigious
IRS Enrolled Agent credential
. Mr. Golding's articles have been referenced in such publications as the
Washington Post, Forbes, Nolo, and various Law Journals nationwide
.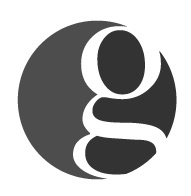 Latest posts by International Tax Attorney (Specialist) Offshore Asset & Account Disclosure (see all)