FBAR Quiet Disclosure – Foreign Accounts | IRS FBAR Quiet Disclosure
FBAR Quiet Disclosure: As you get ready to prepare your tax return, somehow, some way, you learned for the first time this year that you were required to report your foreign Bank Accounts, Financial Accounts, Life Insurance, and other accounts on an annual FBAR.
FBAR is the Foreign Bank and Account Reporting Form. It is also know as Reporting Foreign Bank and Financial Account Form, aka FinCEN 114.
Now what do you do?
FBAR Quiet Disclosure
You take a look at the FBAR form, and realize it's not that bad.
It is more of a reporting form than a tax form, and does not require any tax analysis – although depending on the type of account you have, there may be some difficulty in finding the maximum balance.
Still, not a big deal.
FBAR Penalty Research
As you delve further into your research, and get lost in one rabbit hole after the next, you start to lose your nerve. You realize the penalties for not timely filing (or ever filing these forms) can be intense.
Compounding the issue and stress-levels, are the scores of fear-mongers, scaremongers, and inexperienced counsel writing gibberish about what may happen to you.
Who do you believe?
Are you automatically going to jail for five years? No.
Are you automatically getting hit with a 100% percent willful penalty? No.
Are you going to lose your immigration status? No.
Before Making an FBAR Quiet Disclosure…
Make sure you speak with a Board-Certified Tax Law Specialist who specializes in this area of law so they can explain to you what your real options are. 
Under the new IRS Offshore Disclosure Programs, some people can skate by, legally, with no penalty. Other people may face varying levels of penalties — depending on the facts and circumstances of their situation.
FBAR Penalties – Summary Breakdown, Examples and Review Guide.
Golding & Golding – Board-Certified in Tax Law
Golding & Golding represents clients worldwide in over 70 countries exclusively in Streamlined, Offshore and IRS Voluntary Disclosure matters. We have successfully completed more than 1,000 streamlined and voluntary disclosure submissions.
We are the "go-to" firm for other Attorneys, CPAs, Enrolled Agents, Accountants and Financial Professionals worldwide.
Why Not Make an FBAR Quiet Disclosure? Five (5) Good Reasons
There are many reasons why it is never good idea to make an FBAR Quiet Disclosure; here are 5 good reasons not to
You May Not Even Need an FBAR Quiet Disclosure to Avoid IRS Penalties:
Here's an example: Felicia is from Spain.  She has foreign accounts that are worth $1 million.  She never reported them because she never knew she had to report them.
Although she lived in the United States for many years, in 2017 she traveled back to Spain to be with her mother, and spent 350-days in Spain.
Felicia may qualify for the Streamlined Foreign Offshore Procedures (see below), in which she can legally fix her prior mistakes — and all penalties or waived.
Once You Make an FBAR Quiet Disclosure, You Are Now FBAR Willful
FBAR Willful penalties are bad.  The floor penalty (lowest that it goes) absent very mitigating circumstances, is $100,000 per year.
If you were non-willful like Felicia above, but then went ahead and knowingly filed an FBAR Quiet disclosure, you have now taken a benign situation, and potentially turned it into a willful or even criminal situation.
You May be Criminally Investigated
The Internal Revenue Service created various programs to assist people who are out of FBAR  compliance. This includes people who were willful.
In other words, even if you knew you were supposed to file but didn't, there are legal means for you to get into compliance. But, if you sidestep these responsibilities and the IRS finds your Quiet Disclosure, they have let it be known that they will pounce on your finances.
You May Lose Immigration Status
This is not common, but something to consider: if you were non-willful, there is almost no chance of any major catastrophe with your status. Under the current administration it is probably a bit more tense than it would otherwise be, but still…losing immigration status is not common.
On the flip-side, if you knowingly commit fraud by submitting an FBAR quiet disclosure, you maybe setting yourself up for more serious complications when it comes time to renew or change your status.
You are Better off Regaining Your Peace-of-Mind and Sleeping Well Again
At Golding and Golding, we are 100% dedicated to getting you safely FBAR compliant. There is no other firm on the planet that is more qualified to assist you.
Our team is led by Board-Certified Tax Law Specialist (less than 1% of attorneys nationwide), and offshore and voluntary disclosure are the only areas of law we do.
We have submitted more than 1000 disclosures and two of the most common compliments we receive are:
Thank you for helping me regain my peace of mind
Thank you, I can finally sleep again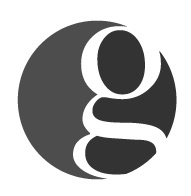 Golding & Golding: Our international tax lawyers practice exclusively in the area of
IRS Offshore & Voluntary Disclosure
. We represent clients in 70+ different countries. Managing Partner Sean M. Golding is a
Board-Certified Tax Law Specialist Attorney
(a designation earned by < 1% of attorneys nationwide.
). He leads a full-service offshore disclosure & tax law firm. Sean and his team have represented thousands of clients nationwide & worldwide in all aspects of IRS offshore & voluntary disclosure and compliance during his 20-year career as an Attorney.
Sean holds a Master's in Tax Law from one of the top Tax LL.M. programs in the country at
the University of Denver
. He has also earned the prestigious
IRS Enrolled Agent credential
. Mr. Golding's articles have been referenced in such publications as the
Washington Post, Forbes, Nolo, and various Law Journals nationwide
.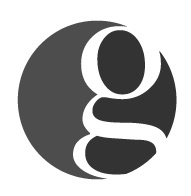 Latest posts by International Tax Lawyers - Golding & Golding, A PLC (see all)