Superannuation Foreign Grantor Trust. The Superannuation Foreign Grantor Trust issue is almost always a non-issue. The IRS rules for reporting a Foreign Grantor Trust are complex. by the IRS, than the owner of the Super may have to file a Form 3520-A (Annual Information Return of Foreign Trust With a U.S. Owner). Generally, a superannuation such as an Australian Superannuation is not a considered a foreign grantor trust. The Internal Revenue Service has taken an aggressive position involving foreign accounts compliance. So While an Australian Super is reportable on many different IRS international reporting forms, such as FBAR, FATCA, and Form 8621 (pending the investment type) it is almost never reported on a Form 3520-A. If you are out of compliance, you may consider FBAR Amnesty or other offshore voluntary disclosure alternatives.
Superannuation Foreign Grantor Trust
Analyzing Superannuation Foreign Grantor Trust rules is complex.  A Superannuation is an employer trust. A super is compulsory retirement plan and the majority of contributions come from employment deferrals. This is important, because the Internal Revenue Service requires a foreign grantor trust to be reported each year on an IRS Form 3520-A/3520. Reporting a foreign grantor trust is a time-intensive exercise.
The form 3520-A is an international reporting form, which requires the filer to provide significant amounts of data of the trust, earnings, holdings, expenses, etc. 
Can a Super Become a Foreign Grantor Trust?
Yes. Without getting too much into the technicalities, a superannuation can become a foreign grantor trust. Using an Australian Super as an example, typically the trust is comprised of employment deferrals. But, if the trust ever became primarily funded by post-employment earning (aka contributions from the employee), the superannuation can turn into a Foreign Grantor Trust.
How does a Super become a Grantor Trust?
Because now the trust is primarily funded by the individual grantor. And, if the individual grantor contributes more than 50% to the trust, the IRS may deem the superannuation a foreign grantor trust. This requires the filer to now submit a Form 3520-A.
How to Report a Superannuation
Generally, the superannuation is reported on multiple international reporting forms, including:
FBAR (FinCEN Form 114)

FATCA (Form 8938)

Schedule B (Question 7)
U.S. Tax on the Superannuation Growth?
We have prepared a detailed summary on Australian Superannuation and U.S. tax, along with a companion article about Australian Superannuation and U.S. International Form Reporting.
IRS Amnesty for Superannuations – Golding & Golding (Board-Certified)
We specialize exclusively in international tax, and specifically IRS offshore disclosure.
We have successfully represented clients in more than 1,000 streamlined and voluntary offshore disclosure submissions nationwide and in over 70-different countries. We have represented thousands of individuals and businesses with international tax problems.
We are the "go-to" firm for other Attorneys, CPAs, Enrolled Agents, Accountants, and Financial Professionals across the globe.
We are the "go-to" firm for other Attorneys, CPAs, Enrolled Agents, Accountants and Financial Professionals worldwide.
Less than 1% of Tax Attorneys Nationwide Are Certified Specialists
Sean M. Golding is one of less than 350 Attorneys (out of more than 200,000 practicing California Attorneys) to earn the Certified Tax Law Specialist credential. The credential is awarded to less than 1% of Attorneys.
Recent Golding & Golding Case Highlights
We represented a client in an 8-figure disclosure that spanned 7 countries.

We represented a high-net-worth client to facilitate a complex expatriation with offshore disclosure.

We represented an overseas family with bringing multiple businesses & personal investments into U.S. tax and offshore compliance.

We took over a case from a small firm that unsuccessfully submitted multiple clients to IRS Offshore Disclosure.

We successfully completed several recent disclosures for clients with assets ranging from $50,000 – $7,000,000+.
How to Hire Experienced Amnesty Counsel?
Generally, experienced attorneys in this field will have the following credentials/experience:
Board Certified Tax Law Specialist credential

Master's of Tax Law (LL.M.)

Dually Licensed as an EA (Enrolled Agent) or CPA

20-years experience as a practicing attorney

Extensive litigation, high-stakes audit and trial experience
Interested in Learning More about Golding & Golding?
No matter where in the world you reside, our international tax team can get you IRS offshore compliant. 
Golding & Golding specializes in FBAR and FATCA. Contact our firm today for assistance with getting compliant.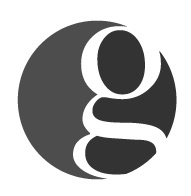 Golding & Golding: Our international tax lawyers practice exclusively in the area of
IRS Offshore & Voluntary Disclosure
. We represent clients in 70+ different countries. Managing Partner Sean M. Golding is a
Board-Certified Tax Law Specialist Attorney
(a designation earned by < 1% of attorneys nationwide.
). He leads a full-service offshore disclosure & tax law firm. Sean and his team have represented thousands of clients nationwide & worldwide in all aspects of IRS offshore & voluntary disclosure and compliance during his 20-year career as an Attorney.
Sean holds a Master's in Tax Law from one of the top Tax LL.M. programs in the country at
the University of Denver
. He has also earned the prestigious
IRS Enrolled Agent credential
. Mr. Golding's articles have been referenced in such publications as the
Washington Post, Forbes, Nolo, and various Law Journals nationwide
.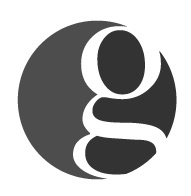 Latest posts by Golding and Golding, Board-Certified Tax Law Specialist (see all)