FBAR Amnesty (2018) – What Are the Different FinCEN 114 Filing Options?
FBAR Amnesty
FBAR Amnesty is is the process of trying to reduce or avoid stiff IRS penalties and FinCEN 114 Penalties associated with the non-filing or late filing of an FBAR aka FinCen 114 aka ("Form 114")
What is an FBAR?
An FBAR is a Report of Foreign Bank and Financial Account Form. It is a government form that is filed annually by an individual who has an annual aggregate total of foreign accounts that exceeds $10,000 on any day of the year.
For FBAR Filing purposes, it does not matter whether the individual owns the money, or has signature authority over the money – and it is not only limited to accounts.
For example, Foreign Life insurance Policies with surrender values, Foreign Retirement Plans such as CPF, EPF or Pension, and Foreign Investment Funds all qualify.
As a firm that focuses exclusively on FBAR, FATCA and, Offshore Voluntary Disclosure, we understand that for most people who have never heard of this form, the definition sounds like a jumbled mess — so we are going to try to do our best to clarify for you.
FBAR Form – Where is it Filed?
The FBAR is filed annually, electronically with the Department of Treasury. The timing coincides with a person tax return (starting in 2017, to report your 2016 balances). That means, if your Tax Return due date is April, then the FBAR would be due in April. Likewise, if you received an extension to October, you have until October to file your FBAR (timely)
FBAR Maximum Balances – What Are They
When you compute your FBAR balance, the goal is to be upfront and accurate — and not try to be cute. For example, if you are able to access the monthly balances but all you have available is one balance — that does not qualify as the maximum balance. Rather, you should try to obtain the maximum balance (or as close to it as you can) so that if the IRS receives your bank information by way of FATCA Reporting, the amount of your account as reflected by the Foreign Financial Institution's submission to the IRS is at least in the same ballpark as the balance you provide.
*If you do not have the maximum balance you can mark the box "maximum balance unknown" on the FBAR, but there are negatives to this strategy.
FBAR Accounts – What do I Include?
The U.S government really needs to improve the verbiage they use in describing certain forms. Yes, it includes foreign accounts typically includes a whole barrage of other types of foreign "accounts" such as: foreign life insurance policies, foreign pensions, foreign retirement funds, foreign investment funds, foreign mutual funds, etc.
There is always room to try to argue that a certain account should not qualify for having to be listed on the FBAR, but, in this type of situation — where the penalties can range from zero to 100% value in a multiyear audits scenario, it is better to err on the side of caution.
FBAR Penalties
We have prepared a comprehensive "FBAR Penalties – A Summary Guide" which can be accessed like working here. But, in a nutshell, the IRS can issue penalties that start from zero and range all the way up to 100% value of your foreign account (in a multiyear audit).
Even if a person was non-willful (which is a "Legal Term of Art") the IRS is still authorize the penalize the individual $10,000 per account, per occurrence. So depending on whether you also have underreported income along with your unreported accounts (which may extend the statute of limitations to six years, if not forever if you are found to be fraudulent), the penalties can be extremely severe.
And, since the IRS has made offshore compliance the key enforcement priority, it is something to be aware.
FBAR Amnesty if I Didn't File the FBAR
FBAR Amnesty is also a bit of a misnomer. Technically, it is not an amnesty program but is rather a mechanism designed by the IRS to safely bring individuals into compliance depending on the facts and circumstances of their case.
There are various options for getting into compliance when a person is already out of compliance for non-filing of FBARs. It is crucial that you speak with an experienced Offshore Voluntary Disclosure Program Attorney/FBAR Amnesty Lawyer before selecting an FBAR Amnesty program to submit to. That is because you can only get so much information from reading websites, or engaging in free consultations. Moreover, there are many, many different nuances to these programs and the failure to properly consider them all with respect to your specific facts and circumstances can lead you down the costly path.
Delinquent Return Filings
When a person simply did not file performs, but was unaware of the requirement to do so and does not have any unreported income, they can usually just file the forms with the statement to the IRS.
Reasonable Cause
Typically, if a person has both unfiled FBARs along with other forms and/or unreported income, they may consider submitting a reasonable cause statement instead of submitting to one of the programs below (and paying a penalty, if applicable).
Under this scenario the person prepares the unfiled FBAR (and other forms), along with a comprehensive reasonable cause letter citing law and fact to the IRS in an attempt to obtain a penalty waiver by way of FBAR Amnesty.
Streamlined Domestic Offshore Procedures
The Streamlined Domestic Program requires the applicant to amend and pay outstanding tax liability for the last three (3) years to include unreported foreign income and unreported foreign accounts that were not previously reported on a U.S Tax Return. It also requires the applicant to file six (6) years of FBARs (FinCEN 114) and pay a (relatively) small penalty which equals 5% of the highest year end value for any given year.
To Summarize the Domestic Program
Amend the last 3 years of Tax Returns

File required forms such as 3520, 3520-A, 5471, 8621

File 6 Years of FBAR (FinCEN 114) – Report of Foreign Bank and Financial Accounts

Take a "snapshot" of the aggregate offshore unreported balances on 12/31

Pick the highest year's 12/31 annual aggregate value

Multiply the value by 5%

Pay the outstanding Tax, Interest on Taxes due and 5% percent.
Streamlined Foreign Offshore Procedures
The Streamlined ForeignProgram requires the applicant to amend and pay outstanding tax liability for the last three (3) years to include unreported foreign income and unreported foreign accounts that were not previously reported on a U.S Tax Return. It also requires the applicant to file six (6) years of FBARs (FinCEN 114) — although the 5% Penalty is waived.
To Summarize the Foreign Program
Amend the last 3 years of Tax Returns

File required forms such as 3520, 3520-A, 5471, 8621

File 6 Years of FBAR (FinCEN 114) – Report of Foreign Bank and Financial Accounts

Complete the Certification Form

Pay the outstanding Tax and Interest (Penalties are Waived)
OVDP
The Traditional Program is called Offshore Voluntary Disclosure Program (aka "OVDP ). OVDP is a program designed to assist individuals, estates, and businesses with getting into IRS Tax Compliance before they are audited, examined, or investigated by the U.S. Government — and possibly subject to excessive fines, penalties or even criminal prosecution.
Once a person realizes that he or she is out of IRS tax compliance for failing to report foreign accounts and/or foreign income, one of the best methods for getting back into compliance (or compliance for the first time) is through OVDP aka Offshore Voluntary Disclosure Program.
After making the decision to voluntarily disclose, the next step is for an applicant to determine which offshore disclosure program they qualify for.
FBAR Amnesty – Warning
After reading this webpage, we hope you develop a basic understanding of each offshore disclosure alternative and how it may benefit you to get into compliance. We do not recommend attempting to disclose the information yourself as you may become subject to an IRS investigation insofar as you will have to answer questions directly to the IRS, which you can avoid with an attorney representative.
If you retain an attorney, then you will get the benefit of the attorney-client privilege which provides confidentiality between you and your representative. With a CPA, there is a relatively small privilege which does provide some comfort, but the privilege is nowhere near as strong as the confidentiality privilege you enjoy with an attorney.
Since you will be dealing with the Internal Revenue Service and they are not known to play nice or fair – it is in your best interest to obtain an experienced Offshore Disclosure Attorney.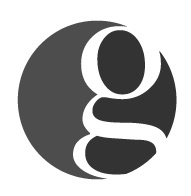 Golding & Golding: Our International Tax Lawyers practice exclusively in the area of
IRS Offshore & Voluntary Disclosure
. We represent clients in 70 different countries. Managing Partner, Sean M. Golding, JD, LL.M., EA and his team have represented thousands of clients in all aspects of IRS offshore disclosure and compliance during his 20-year career as an Attorney. Mr. Golding's articles have been referenced in such publications as the
Washington Post, Forbes, Nolo and various Law Journals nationwide
.
Sean holds a Master's in Tax Law from one of the top Tax LL.M. programs in the country at
the University of Denver
, and has also earned the
prestigious Enrolled Agent credential
. Mr. Golding is also a
Board Certified Tax Law Specialist Attorney
(A designation earned by Less than 1% of Attorneys nationwide.
)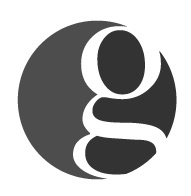 Latest posts by International Tax Lawyers - Golding & Golding, A PLC (see all)