IRS Foreign Investment Reporting
If you have Foreign Investments, chances are you are going to have to report your Foreign Investments to the IRS (Internal Revenue Service) when you are considered a U.S. Person (even if you do not meet the threshold for filing a tax return). When it comes to the U.S. and taxes, it does not matter if your investment is located in the United States or abroad – the IRS wants to know about it.
Foreign Investments
When it comes to foreign investments, oftentimes the investment will be subject to U.S. Tax or Reporting — and even most CPAs and Attorneys are not aware of these tax/reporting requirements.
Moreover, most people are also unaware of the ridiculously steep penalties that can be issued against individuals (and how far the IRS will go to collect the penalties) for not properly reporting or paying tax on foreign investments.
Tax liability will often be determined by whether any passive income was accrued or distributed, and/or any elections were made
Certain Foreign Investments are "Bad"
Depending on the type and nature of the foreign investment, an individual may become subject to US tax immediately, even if it is an investment which has not been distributed yet. This is very common for individuals who have any ownership in a foreign PFIC (Passive Foreign Investment Company) and did not make a proper election such as an MTM or QEF election.
The following is a brief summary of five important things to know about you foreign investments.
You May have an FBAR Filing Requirement
The FBAR (Report of Foreign Bank and Financial Account form) is one of the most important forms to file when you have foreign investments. First, it has a very low threshold requirement, which is an annual aggregate total (of all accounts), of all different types (accounts are not grouped by type) when the threshold requirement of $10,000 is exceeded on any day of the year. It does not matter the type of investment account (if it qualifies), and it does not matter whether the individual owns the account separately, jointly, or merely has signature authority.
For any of these above-referenced scenarios, the IRS wants to know about your account information — and contrary to popular belief reporting goes far beyond mere bank accounts. Chances are, your foreign mutual fund, foreign pension, foreign investment fund, foreign life insurance, and other foreign retirement plans will qualify as an account which must be reported on the FBAR.
The penalties for failing to report this information are as low as a warning letter in lieu of penalty (Form 3800), and all the way up to 100% value of the accounts in a multiyear audit.
You May Also have a Form 8938 Requirement
Form 8938 is a relatively new form that came into existence in 2011. It was developed in accordance with FATCA (Foreign Account Tax Compliance Act) and it is similar to the FBAR. But unlike the FBAR, Form 8938 is filed directly with your taxes. In addition, unlike the FBAR which just reports the maximum balances, Form 8938 requires that you detail (line by line) the type of income you receive (such as dividends, interest, or capital gain) along with the total amount that was received or earned.
In addition, Form 8938 asks much more specific questions such as:
Whether the account is owned individually or jointly with a spouse

Whether was opened in the year of filing

Whether it was closed in the year of filing, and

Whether any income was earned on the asset.
Finally, there are some distinctions from the FBAR. For example, on form 8938 a person only reports an asset if he or she has an interest in it (which may be different than reporting it on an FBAR when a person has no interest in the account). Moreover, while it includes certain items such as direct stock ownership (which is not required on the FBAR), it excludes other types reporting is otherwise required on the FBAR.
Year of Acquisition – 10% Ownership
Depending on whether you received more than 10% ownership (and there are some other threshold requirements possibly as well), you may be required to report on a much more complicated form – such as a form 5471 or 8865. These two specific forms are used when a person is required to report a foreign corporation or a foreign partnership. There are various threshold requirements to determine whether a person must report (such as whether the company was a controlled foreign company, or whether the individual controlled the company at any time).
These forms are complicated. They require at least a basic understanding of accounting, and they take a very long time complete. Moreover, the penalties for failing to report these forms timely can lead to penalties reaching six figures.
The IRS (for reasons unknown) takes the filing – or lack thereof – of these forms very seriously, even against individuals who may not be investment savvy but merely inherited or purchased a small stake in a foreign company.
**Often times, after a person files a form 5471 or 8865 in the year of acquisition and may not be required to continue filing it in subsequent years, but presumably will also have to file a form 8938 in lieu of these forms to report the specified foreign asset on a yearly basis. It depends on what "Category of Filer" you qualify as.
The Dreaded Form 8621 – PFIC
A Form 8621 is a dreaded form. It is so dreaded that most tax software programs – whether for non-tax professionals or tax professionals – does not provide any help, assistance, or guidance with the form.
The form is used when an individual has a PFIC (Passive Foreign Investment Company). In recent years, the IRS has expanded the definition of PFIC to include investments most individuals would never conceive to be considered a PFIC. The most common is a foreign mutual fund. The reason is because foreign mutual funds are not accountable to the IRS as a US mutual fund it, and usually does not the strict regulatory requirements of the US mutual fund – resulting in income being accrued, but not distributed and not taxed.
The form must be filed by individuals who meet the threshold requirement for owning PFIC. It is usually when an individual has more than $25,000 or $50,000 if married filing jointly (even in years when no distribution was made). There is no threshold requirement for reporting in years the filer has an excess distribution and typically when an election is made, the owner must file the form — even if there was no movement on the investment.
The direct penalty form 8621 is bad. In years this form was required by the taxpayer(s) but not filed, the tax return is not considered complete. In other words, it is not complete than the statute of limitations does not begin to run on the expiration of the IRS's ability to audit you for the return.
Moreover, the IRS will argue that the entire tax return remains open during the time the form has not been filed. So feasibly, the IRS will argue that even though you only felt to report this one form, the IRS can audit the entire tax return.
Enforcement Priority & Offshore Disclosure
The Internal Revenue Service has made the enforcement of offshore reporting a key priority. It is one of the main focuses of the IRS, and in fact the IRS has recently developed new enforcement units to try to locate, investigate, and penalize individuals who are not in compliance.
If you are out of compliance, one of the best ways to get back into compliance (or compliance for the first time) is to submit to the IRS offshore voluntary disclosure program.
Golding & Golding, A PLC
We have successfully represented clients in more than 1000 streamlined and voluntary disclosure submissions nationwide, and in over 70-different countries.
We are the "go-to" firm for other Attorneys, CPAs, Enrolled Agents, Accountants, and Financial Professionals across the globe.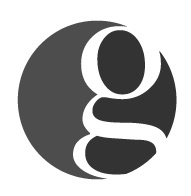 Golding & Golding: Our international tax lawyers practice exclusively in the area of
IRS Offshore & Voluntary Disclosure
. We represent clients in 70+ different countries. Managing Partner Sean M. Golding is a
Board-Certified Tax Law Specialist Attorney
(a designation earned by < 1% of attorneys nationwide.
). He leads a full-service offshore disclosure & tax law firm. Sean and his team have represented thousands of clients nationwide & worldwide in all aspects of IRS offshore & voluntary disclosure and compliance during his 20-year career as an Attorney.
Sean holds a Master's in Tax Law from one of the top Tax LL.M. programs in the country at
the University of Denver
. He has also earned the prestigious
IRS Enrolled Agent credential
. Mr. Golding's articles have been referenced in such publications as the
Washington Post, Forbes, Nolo, and various Law Journals nationwide
.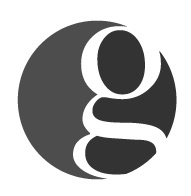 Latest posts by Golding and Golding, Board-Certified Tax Law Specialist (see all)