Form 8938 Instructions – 10-Step Manual to Reporting Foreign Assets
Form 8938 Instructions – 10-Step Manual to Reporting Foreign Assets
Understanding how to prepare form 8938 is tough. While many people will require the services of an International Tax Lawyer specialist team, we wanted to provide a helpful IRS form 8938 instructions guide for those of you who are up to the task.
The goal of this guide to provide some information, help, and hopefully some clarity about Form 8938 (aka FATCA, the Foreign Account Tax Compliance Act)
Form 8938 Instructions
Common Form 8938 questions, include:
What is a Specified Foreign Financial Asset?
Specified Foreign Financial Assets, include a barrage of various different types of assets, located outside of the U.S.
Who is a Specified Individual?
As defined by the IRS:
– A U.S. citizen.
– A resident alien of the United States for any part of the tax year (but see Reporting Period, later). 
– A nonresident alien who makes an election to be treated as a resident alien for purposes of filing a joint income tax return.
– A nonresident alien who is a bona fide resident of American Samoa or Puerto Rico. See Pub. 570, Tax Guide for Individuals With Income From U.S. Possessions, for a definition of bona fide resident.
What Assets belong on Form 8938?
Nearly all foreign assets, excluding individually owned real estate, is fair game for the Form 8938, For example, Gold you keep under your bed may not be reportable, but gold in a safety deposit box might be. Likewise, Cryptocurrency in a private wallet may not be reportable, but cryptocurrency in a foreign account might be.
Do I Report FMV (Fair Market Value)?
Generally, yes, you use the Fair Market value?
Have all Foreign Countries Signed a FATCA Agreement?
No, not all foreign countries have signed a FATCA Agreement. Currently more than 110 countries have signed, and more than 300,000 Foreign Financial Institutions are reporting U.S. Account Holders.
Does it Include all Foreign Financial Accounts?
While it may not include all foreign financial accounts (some very limited exceptions, exclusions and limitations apply) it pretty much includes nearly foreign accounts.
Does FATCA apply to Legal Resident Aliens?
Yes. Unless, an exception, exclusion, or limitation applies, FATCA does apply.
What is Required to be Reported?
Generally, the type of information, includes:
Foreign Institution Name

Foreign Institution Address

Account Number

Income Generated

Owned with a Spouse or not

Acquired or sold in the current year

Income generated

Maximum value.
How many Foreign Financial Institutions report to the IRS?
Currently, more than 300,000 Foreign Financial Institutions report to the U.S. Government.
10-Step Instructional Manual For Preparing Form

8938 
The form can seem somewhat intimidating. Just looking at it, it seems like the IRS put as much as they possible could on the updated form. The form is relatively new, and only came into existence back in 2011 after the development of FATCA.
Even though the form may seem very intense, the reality is that it is not that bad…depending on the facts and circumstances of your situation.
For example, if you only have one unreported account and you decided to go on this trek alone, it shouldn't be that bad (of course, unless the IRS contacts you later).
Alternatively, if you have 27 assets in seven different countries generating all different types of passive income, the form is going to be much more time intensive and laborious.
To that end, here is a basic 10 step process to preparing the form. This is by no means a comprehensive summary and is not intended as a guide for you or other tax professionals to complete the form.
**If you have specific questions, you may consider visiting our other page – Form 8938 FAQ.
The reality is, some people are adamant about doing things themselves (we understand). The IRS Form 8938 can be sleep inducing, and therefore we have tried to provide you a shorter summary, to at least get the ball rolling.
Determine if You Have to File
Not everybody with specified foreign financial assets will have to file the form. There are four different threshold requirements:
– Single or married filing separately in the United States: Aggregate total of all specified foreign assets of $50,000 on the last day of the year. Or, if you have less than $50,000 on the last day of the year but more than $75,000 on any other day of the year, you still have to file.
– Single or married filing separately Foreign Resident: Aggregate total of all specified foreign assets of $200,000 on the last day of the year. Or, if you have less than $200,000 on the last day of the year but more than $300,000 on any other day of the year, you still have to file.
– Married filing jointly in the United States: Aggregate total of all specified foreign assets of $100,000 on the last day of the year. Or, if you have less than $100,000 on the last day of the year but more than $150,000 on any other day of the year, you still have to file.
– Married filing jointly Foreign Resident: Aggregate total of all specified foreign assets of $400,000 on the last day of the year. Or, if you have less than $100,000 on the last day of the year but more than $600,000 on any other day of the year, you still have to file.
Make a List of your Foreign Assets
We recommend going through your foreign assets for the year and determine which assets you owned during the year. Assets is a very broad category and may include the following:
Foreign Accounts

Foreign Investments

Foreign Entity Ownership

Foreign Pension

Foreign Life Insurance
That is not a comprehensive list, but just a list of the five most common types of assets.
Determine the Value of the Foreign Assets
In order to determine whether you even have to file the form, you will need to determine the value of the assets. Therefore, it is important to use the current year exchange rate and then calculate the value of each asset.
A few key tips:
While there is no specific exchange rate you have to use, it has to be reasonable.

Both the IRS and Department of Treasury publish their own individual rates; you should keep it consistent for each asset.
Exclude Assets That Are Not Included in the Analysis
Not all assets are subject to reporting. This is a very complex area that goes beyond this introduction, but two important exclusions are the following:
– Foreign Real Estate: it only needs to be included if it is part of assets owned by a foreign entity. For example, if you own real estate that you rent, that is not included, but if you own 10% of a foreign entity that owns real estate, the proportionate value of the entity assigned to you would include the value of that real estate.
– Financial Account Held at a Foreign Branch of a U.S. Financial Institution: This is a bit tricky. If the foreign institution is considered a wholly-owned subsidiary and not a branch, you may find yourself in some trouble – it is typically better to just report in this type of situation, but you should speak with an experienced offshore disclosure lawyer first.
Determine the Income Generated from the Assets
Unlike the FBAR in which a person only has to report the value of their accounts, the form 8938 is different. Not only is it filed directly with your tax return, but you have to identify "a summary of tax items attributable to specified foreign financial assets."
In other words, the IRS wants to know the type of income and the source that generated the income.
Therefore, it is important to determine the total amount of income generated from the foreign assets.
We recommend creating different columns or categories such as interest, dividends, royalties, and gains, and then determining how much was earned under each category of income.
Determine Whether your Assets are Deposit or Custodial
This is nowhere near as easy as it should be. The IRS does not make it very clear, especially for individuals who do not have a background in tax.
With that said, typically an account is going to be a deposit account unless it is being held for the benefit of another person. Depending on your specific scenario, sometimes foreign life insurance policies and retirement/pension funds may be considered custodial.
This should not be a sticking point. The idea is that the IRS wants you to disclose and they want to know the different types of assets that you have. Just because you mis-categorized an asset due to the ambiguous instructions provided by the IRS would not lead you to a penalty situation. Just give it your best shot.
Be Sure to Identify Question 3 of Part 5
This is where individuals may get into trouble. Question three of part five requests specific information regarding the account. Namely, whether the account was opened or closed this year, whether the account was jointly owned, and whether any tax items were reported from the asset.
This is important information that the IRS wants from you. It is so the IRS can determine how much income you are generating from the different accounts and whether it is an income-generating account or not.
Some returns may be rejected if this portion is not completed (but not always). The last thing you want is for the form to be rejected, because then you are asking the IRS to essentially take a second look at your specified foreign financial assets. Understanding, that for many individuals the risk of audit is relatively low and therefore, even a few mistakes should not be a big deal.
Late Filing 8938 is a Different Story
If you have not filed a form 8938 in prior years, but you had specified foreign financial assets that should have been reported, you should be careful to just start reporting.
As you can see from question three part five, the IRS will know whether the account was opened in the current year or not, and whether there are tax items that should have been reported or not.
If you file the 8938 in the current year for the first time but had a reporting requirement in prior years in which your assets are generating income, it may beg the question as to why it was not reported previously.
Avoid Quiet Disclosure
A Quiet Disclosure is when you report the prior year offshore assets without following the proper means. Yes, some individuals will make it through no problem, but other individuals will be audited and if the IRS finds the person committed a quiet disclosure, they could be in some serious trouble.
It may amount to tax fraud and the IRS may pursue the criminal investigation. Again, realize that risk of audit is usually low and most people are not audited based on these foreign issues. With that said, there are some people who are in a higher tax bracket and owns businesses/itemizes deductions and the IRS tends to audit people for these various business deductions, charitable contributions, etc. The audit then expands and the auditor starts asking questions about these foreign accounts if they are filed improperly.
Are you out of Compliance?
If you are already out of compliance for not properly reporting or paying tax involving your cryptocurrency, you may consider getting into compliance before it is too late.
IRS Offshore Disclosure is hard. It is like driving through a narrow, winding, unpaved mountain road, with no side rails, in pitch-black night, and during a snowstorm (read: it's hard).
For this particular area of law, you need a Law Firm that focuses exclusively in IRS Offshore Disclosure, and the Attorney you hire should be a Board Certified Tax Law Specialist with extensive Offshore Disclosure experience.
Experienced Offshore Disclosure Law Firm (Board Certified Tax Law Specialist)
It is important that your Offshore Disclosure Attorney has strong offshore disclosure experience, advanced tax credentials, and a solid reputation in the legal community.
One way to vet out attorneys is to determine if they are "Board Certified" in tax.
Becoming a Board Certified Tax Law Specialist is very difficult.
Once an Attorney earns the prestigious Board Certified Tax Law Specialist credential, it proves to the general public that the attorney is dedicated to tax law, and has real tax law practice experience as an Attorney.
Few tax attorneys have passed the tax speciality exam (regarded as one of the most difficult tax exams in the country) — and met the additional education, experience, and recommendation requirements necessary for certification.
Once a person becomes "Board Certified" in Tax, it shows they have met the following requirements:
Advanced tax education 

Extensive tax law experience

Attorney & Judge recommendations for certification
In California for example, there are 200,000 active Attorneys, with tens of thousands of Attorneys practicing in some area of tax — and only 350 Tax Attorneys have successfully earned the designation.
Less than 1% of Attorneys nationwide have earned the credential.
Sean M. Golding, JD, LL.M., EA (Board Certified Tax Law Specialist)
IRS Offshore Disclosure is ALL we do.
Our Managing Partner, Sean M. Golding, JD, LLM, EA  earned an LL.M. (Master's in Tax Law) from the University of Denver and is also an Enrolled Agent (the highest credential awarded by the IRS, and authorizes him to represent clients nationwide.)
Mr. Golding and his team have successfully handled several hundred IRS Offshore/Voluntary Disclosure Procedure cases. Whether it is a simple or complex case, safely getting clients into compliance is our passion, and we take it very seriously.
He is frequently called upon to lecture and write on issues involving IRS Voluntary Disclosure.
Who Decides to Disclose Unreported Money?
What Types of Clients Do we Represent?
We represent Attorneys, CPAs, Doctors, Investors, Engineers, Business Owners, Entrepreneurs, Professors, Athletes, Actors, Entry-Level staff, Students, Former/Current IRS Agents and more.
You are not alone, and you are not the only one to find himself or herself in this situation.
Be Careful of the IRS
With the introduction and enforcement of FATCA for both Civil and Criminal Penalties, renewed interest in the IRS issuing FBAR Penalties, crackdown on Cryptocurrency (and IRS joining J5), the termination of OVDP, and recent foreign bank settlements with the IRS…there are not many places left to hide.
4 Types of IRS Voluntary Disclosure Programs
There are typically four types of IRS Voluntary Disclosure programs, and they include:
How to Retain Experienced Counsel?
Our clients have asked up to prepare an Offshore Disclosure Attorney Fee Summary Guide for you to help separate fact from fiction when selecting an attorney.
Contact 

Us

 Today; Let us Help You.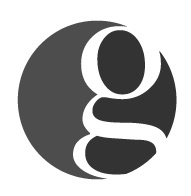 Golding & Golding: Our International Tax Lawyers practice exclusively in the area of
IRS Offshore & Voluntary Disclosure
. We represent clients in 70 different countries. Managing Partner, Sean M. Golding, JD, LL.M., EA and his team have represented thousands of clients in all aspects of IRS offshore disclosure and compliance during his 20-year career as an Attorney. Mr. Golding's articles have been referenced in such publications as the
Washington Post, Forbes, Nolo and various Law Journals nationwide
.
Sean holds a Master's in Tax Law from one of the top Tax LL.M. programs in the country at
the University of Denver
, and has also earned the
prestigious Enrolled Agent credential
. Mr. Golding is also a
Board Certified Tax Law Specialist Attorney
(A designation earned by Less than 1% of Attorneys nationwide.
)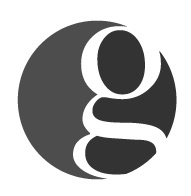 Latest posts by International Tax Lawyers - Golding & Golding, A PLC (see all)