Form 3520 (2019) – Foreign Person Gift | IRS 3520 Instructions
Form 3520 (2019) – Foreign Person Gift | IRS 3520 Instructions
Form 3520 & Instructions: Form 3520 is an IRS Form used to report foreign Gift, Inheritance and Trusts. The Form 3520 instructions help guide you through the preparation of the form — although the instructions themselves can be a bit daunting.
Form 3520
Learn how to use Form 3520 instructions to analyze IRS disclosure requirements for gifts, inheritances, and trust distributions received from a Foreign Person. These types of  Foreign Gifts, inheritances, and trust distributions are a complex area of international tax law that can be difficult to digest, since it involves multiple jurisdiction and bodies of law.
IRS Form 3520 Basics
Who has to report?
Form 3520 Gift
A Form 3520 Gift can be broken down further into gifts from a foreign person (individual) and gifts from a foreign corporation. There are different thresholds for reporting, depending on whether it was a foreign individual (+$100,000) or foreign corporation (+$15,500)
Form 3520 Inheritance
A Form 3520 Inheritance is a sub-set of a gift. In other words, the inheritance is a form of gift, so an inheritance from a Foreign Person requires a Form 3520.
From 3520 Trusts
Unlike a foreign gift or inheritance there is no minimum "floor" for filing a Form 3520 when you receive foreign trust distributions. Essentially, if you receive a foreign trust distribution, you would file a Form 3520.
Form 3520 Instructions
Common questions we receive about Form 3520:
What is the Purpose of Form 3520?
The Purpose of Form 3520 is for U.S. Person to report the receipt of a gift, inheritance or trust distribution from a foreign "Person." It is important to note that a Foreign "Person," is not limited to Foreign "Individuals."
Who Should File Form 3520?
Any U.S. person who meets the threshold requirement for the receipt of a gift, inheritance or trust distribution from a foreign person.
How to File Form 3520?
Form 3520 is filed alongside your U.S. Tax Return 1040 (unlike other forms, such as Form 3520-A and 5471, which can have different due dates).
Do I Need to File Form 3520?
If you meet the threshold filing requirements, then you generally have to file the Form 3520, unless an exception, exclusion or limitation applies.
Is there a Form 3520 Extension?
Yes. when you apply for an extension for your tax return, your Form 3520 goes on extension as well.
Do I Report Form 3520 for a Foreign Gift?

Maybe. It is important to keep in mind, that the terminology and requirements is reporting a "Gift From a Foreign Person."
Is Form 3520 included in TurboTax?

As of the most current version of TurboTax, it does appear Form 3520 is included.
What is Form 3520 IRS?

It is the same as a Form 3520, just with the IRS (Internal Revenue Service) acronym attached to it.
Do I File Form 3520 for an Inheritance?
Yes. Technically, an Inheritance is a form of a Gift. In other words, you did not "earn" the income per se, so it if was not earned, then it would generally be considered a gift.
What is a Form 3520 Gift?

A Form 3520 Gift is essentially any Gift from a Foreign Person, that meets the threshold requirements for reporting.
Form 3520 Example

David resides in the U.S. as a Legal Permanent Resident. His parents are citizens (non-U.S. Persons) of Taiwan. His parents want to congratulate David for graduating medical school (way to go, David!). They gift him $800,000 to buy a house.
The gift is reported on Form 3520.
Are there Form 3520 Attachments?

It depends on the type and form of reporting, including what is being reported, and if it is timely or late.
When you receive a gift from a foreign person and if you meet certain threshold requirements, then you are required to report the gift.  The following a summary of Form 3520 Instructions — the key steps necessary to reporting a Foreign Gift or Inheritance.
How to Evaluate Form 3520 
It is important to note that the Form 3520 Instructions refer to both Gifts and Inheritances (an inheritance is also considered a gift). The form also includes instructions regarding the reporting of Foreign Trust Distributions.
Therefore, you may be required to file this form if you received either:
A large gift

A series of gifts from the same person

A gift from a foreign business

A foreign trust distribution
Sometimes, the IRS instructions can be a bit overwhelming. The form 3520 can be either relatively simple or more difficult depending on the nature of the gift or distribution you received. Some people choose to complete this form themselves (usually if they have a low, one-time gift and are not worried about getting audited). Other clients prefer to hire us despite the deceptively easy form, just for peace of mind. Whatever you choose, here are some key issues to consider:
1. What is the Type of Gift?
A gift is not limited to money. In other words, whether you received cash from overseas or other items that have cash value-you may be subject to reporting. Therefore, the first step is to evaluate the gifts you received from different foreign persons over the year and determine how much, in total, you received from individual.
*If you received a trust distribution, no matter what the value or amount of the distribution was, you will have to report it on form 3520.
2. What is the Value of the Gift?
The next step is to determine what the value of the gift is. Typically, individuals can use any reasonable exchange rate that was published during the year. Both the Internal Revenue Service and Department of Treasury sometimes publish different exchange rates. There is nothing wrong with picking one rate over the other if the rate is more beneficial to you during that year.
With that said, if you received different gifts from different countries, it may be in your best interest to use the same exchange rate source for each country location of the gift.
While this is not a hard and fast rule, maintaining consistency in reporting is one of the most important aspects of IRS reporting in order to try and avoid an unnecessary audit.
3. What is the Source of the Gift?
The source of the gift will determine the proper reporting requirements.
Foreign Person
For example, when you receive a gift from a foreign person, the threshold is more than $100,000.
In other words, if you received a single gift from an individual who is a foreign person and the gift amount was $99,000 USD, then you would not have to report to the gift.
Alternatively, if you received two gifts from the same person each valued at $55,000 USD, then you would have to report the total amount of $110,000 in foreign gifts. Why? Because even though each gift was under $100,000 the total value of the gift from the individual during the year is over $100,000.
Foreign Corporation of Foreign Partnership
The threshold requirements for having to file a gift if you receive it from a foreign corporation or foreign partnership is significantly lower than it is for a foreign person. In fact, if you received foreign gifts from a foreign corporation or partnership that exceeds $15,671, then you are required to report.
*Unlike receiving a gift from a foreign person, in which you do not have to identify the name of the donor, if it is a foreign business then the IRS wants to know the name of the foreign business.
**Note: it may be beneficial for you if your foreign parents want to give you a gift but want to do it through the foreign corporation, to rather facilitate the gift to come from a foreign individual instead – a $50,000 gift from a foreign person does not need to be reported on form 3520 whereas a foreign gift of $50,000 from a foreign partnership needs to be reported.
Foreign Trust
As we've written about numerous times on different blog posts and for other publications – the IRS hates foreign trusts. The IRS believes any foreign trust is only being used for offshore tax and money laundering purposes. Obviously this is not true, but if you received any distribution of any amount from a foreign trust, then it needs to be reported.
While the reporting requirements for receiving a gift from a foreign person is not so bad at all, receiving a foreign trust distribution is brutal. Depending on various factors such as whether the recipient is a beneficiary or trustee of the trust, along with other issues such as related trusts and trust transfers, the reporting on form 3520 involving foreign trusts is complicated – you may want to speak with an experienced offshore disclosure lawyer first.
4. Don't Forget to Complete Page 1 of Form 3520
No matter whether you are receiving distribution from an individual, corporation/partnership or trust, you will have to complete page 1 of form 3520. Page 1 is relatively straightforward and simply asks some background information regarding the taxpayer.
5. No Trust? Continue to Section IV
If you did not receive any distributions from a foreign trust, you can pass go and move all the way along to part IV. Part four asks very basic information regarding the foreign gift.
Namely, it just asks:
The Date Of The Gift

The Description Of The Property

The Fair Market Value Of The Property

The Donor (Foreign Businesses)
6. Don't Forget to Sign the Form
On the bottom of page 6, you are required to sign this form. It is important that you sign the form, because if you do not sign a form the IRS may reject it.
7. Filing a Late Form 3520
This can be a problem. The reason why is because the IRS has authority to penalize you significant amounts of money based on the value of the gift if you do not report it.
The IRS takes this matter seriously mainly because of estate tax purposes. For a more comprehensive summary on this issue, please click here.
For a brief summary, consider the following: Michael receives a foreign gift of $10 million. When Michael receives the $10 million, it is not taxable to Michael. Five years later, Michael passes away. He is single, so there is no one to claim any portability. In addition, he does not have any charitable donations or other gifts to consider. At the time of his death, Michael's estate would be taxed 40% of any amount over the value of the estate tax exclusion, which in 2017 is $5.49 million.
The tax liability is around $2 million. If Michael never filed Form 3520, then the IRS would not be aware that Michael had $10 million (since the gift was overseas and via multiple bank accounts as an inheritance he received from his aunt). Thereafter, the IRS learns Michael did not report this gift, they could severely penalize the estate upwards of 35% of the value of the gift — in addition to tax liability.
Get Into IRS Compliance
If you are seeking to get into compliance for a late filed 3520 there are few different alternatives.
The alternatives will depend on whether the form 3520 is a stand-alone issue, whether there are also other unreported foreign accounts, income, etc. in which the person may consider a streamlined application instead of a reasonable cause submission (presuming of course, that the individual was non-willful and/or had reasonable cause), the amount of unreported gift, inheritance or trust distribution, etc.
Typically, the best option may be for you to enter of the approved IRS Offshore Voluntary Disclosure Programs.
What Can You Do?
Presuming the money was from legal sources, your best options are either the Traditional IRS Voluntary Disclosure Program, or one of the Streamlined Offshore Disclosure Programs.
We Specialize in Safely Disclosing Foreign Money
We have successfully handled a diverse range of IRS Voluntary Disclosure and International Tax Investigation/Examination cases involving FBAR, FATCA, and high-stakes matters for clients around the globe (In over 65 countries!)
Whether it is a simple or complex case, safely getting clients into compliance is our passion, and we take it very seriously.Who Decides to Disclose Unreported Money?
What Types of Clients Do we Represent?
We represent Attorneys, CPAs, Doctors, Investors, Engineers, Business Owners, Entrepreneurs, Professors, Athletes, Actors, Entry-Level staff, Students, Former/Current IRS Agents and more.
You are not alone, and you are not the only one to find himself or herself in this situation.
4 Types of IRS Voluntary Disclosure Programs
There are typically four types of IRS Voluntary Disclosure programs, and they include:
Contact 

Us

 Today; Let us Help You.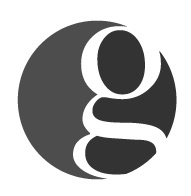 Golding & Golding: Our International Tax Lawyers practice exclusively in the area of
IRS Offshore & Voluntary Disclosure
. We represent clients in 70 different countries. Managing Partner, Sean M. Golding, JD, LL.M., EA and his team have represented thousands of clients in all aspects of IRS offshore disclosure and compliance during his 20-year career as an Attorney. Mr. Golding's articles have been referenced in such publications as the
Washington Post, Forbes, Nolo and various Law Journals nationwide
.
Sean holds a Master's in Tax Law from one of the top Tax LL.M. programs in the country at
the University of Denver
, and has also earned the
prestigious Enrolled Agent credential
. Mr. Golding is also a
Board Certified Tax Law Specialist Attorney
(A designation earned by Less than 1% of Attorneys nationwide.
)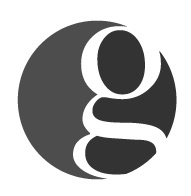 Latest posts by International Tax Lawyers - Golding & Golding, A PLC (see all)