FBAR Late Filing Penalty – Foreign Account Penalties | FBAR Delinquency
FBAR Late Filing Penalties: Safely Reducing Foreign Account Penalties is the cornerstone of what we do at Golding & Golding, A PLC – An International Tax Law Firm that focuses exclusively in FBAR, FATCA, and IRS Offshore Voluntary Disclosure Programs.
FBAR Late Filing 
In 2017, the IRS changed the reporting requirement for the FBAR. Starting in 2017, the FBAR was due to be filed in accordance with your tax return, along with an automatic extension to file the form until October, 2017.
There were also some additional extensions for individuals in severe weather locations.
Common FBAR Terms
Offshore Account
From a U.S. Tax and Reporting perspective, Offshore Accounts means any accounts outside of the United States. It does not need to be in an Offshore Tax Haven such as the Caymans, Bahamas, or Bermuda to be Offshore. In other words, accounts in Japan, Korea, and India are also considered "Offshore" (aka Foreign Accounts or Accounts Abroad).
FBAR (FinCEN 114)
This is the Report of Foreign Bank and Financial Account Form. It is required for U.S. Person with more than $10,000 in annual aggregate total in foreign accounts on any given day of the year. This is filed separately from your Tax Return.
FBAR Filing
This is the process of filing your FBAR directly on the BSA website.
BSA and BSA E- Filing
Refers to the Bank Secrecy Act. While it sounds very "Cloak and Dagger," it's not – it is the same site whether you have accounts in Switzerland, Cayman Islands, Bahamas, Japan or India.
FBAR Threshold
The threshold for having to file the FBAR form is when a person has ownership, co-ownership or signature authority over an annual aggregate total of foreign accounts, exceeding $10,000 on any given day of the year.
FBAR Accounts
FBAR Accounts include much more than bank accounts. They include accounts, such as :
Investment Accounts

Pension Accounts

Retirement Accounts

Foreign Life Insurance

Foreign Mutual Funds and ETFs

PFIC Accounts

Business & Corporate Accounts
FBAR Delinquency
FBAR Delinquency means that you did not properly file your FBAR timely.
Foreign Account Penalties
Foreign Account Penalties can range from 0 to 100%, depending on whether they were willful or non-willful.
Willful
While the IRS will not provide a concrete "test," it is basically a Totality of the Circumstances Test, which may result from either an:
Intentional Misrepresentation

Intentional Omissions

Reckless Disregard
Non-Willful
Essentially, it means you are simple 'not willful." You can thank the IRS for that wonderful definition…
FBAR Late Filing Penalty
The FBAR (Report of Foreign Bank and Financial Accounts aka FinCEN 114) is a requirement for each individual that meets the threshold requirements for filing the form.
The threshold requirements for having to file the form are relatively low. A person is required to file the FBAR if he or she has ownership, joint ownership, or signature authority over foreign/offshore accounts, which when totaled (not each individual accounts, but aggregating all the accounts) have an annual aggregate total that exceeds $10,000 on any given day during the year.
It does not matter whether the money was only in your account for a few days, and it does not matter if the money is your money (or just in an account under your name) – what matters is that you have ownership, joint ownership or signature authority over foreign accounts that on any day of the year, exceeds $10,000.
What are Penalties for Failing to Report the FBAR?
The penalties are tough. They range as follows:
Unreported Foreign Income (Non-Willful):
If a taxpayer's failure to file the FBAR was non-willful, then chances are the taxpayer may be in a position to have a reduction or elimination of penalties. If the taxpayer was non-willful, then that means the taxpayer did have any intent, malice or fraud in failing to comply with FBAR filing requirements — rather, the taxpayer is simply unaware of the requirement to file the FBAR.
Presuming that there was additional income from overseas that the taxpayer did not report and the taxpayer was under examination before the taxpayer had an opportunity to enter the IRS streamlined program, there are four levels of penalties that the IRS could issue:
No Penalty:
The IRS has the authority to waive penalties and instead issue a warning letter.
$10,000 Penalty
The IRS has the authority to issue one $10,000 penalty for all the accounts during the entire audit period.
$10,000 Annual Penalty
The IRS has the ability to issue a $10,000 penalty for each year that the taxpayer did not file and FBAR. For example, if the audit period is three years, then the IRS could issue penalties in the amount of $30,000.
$10,000 per account/per year
If the IRS agent wants to – even though the taxpayer was non-willful – if the circumstances require it the IRS agent can penalize the taxpayer $10,000 per account, per year for the entire audit period.
**This is one of the key reasons why it is important that a taxpayer does not speak directly with the Internal Revenue Service regarding these types of international tax issues and retains an experience international tax lawyer.
Unreported Foreign Income (Willful) 
If a person's failure to file the FBAR was willful, which generally means intentional — the stakes are much higher, and the penalties are much more severe. If a person intentionally failed to file their FBAR, it generally means they also intentionally failed to report their offshore income – which is a form of tax evasion and tax fraud.
The United States taxes individuals on their worldwide income; that means the United States does not care where you earned your income at or if it is not the type of income which is taxed in the source country, you must pay tax on it. For example, if you reside in the United States and earn $10,000 overseas in interest income (even if it was earned in a country that does not tax passive income) you are still required to pay tax on that money in the United States.
*Although, if you already paid tax in a foreign country already you may be entitled to a Foreign Tax Credit.
**In addition, if you sold a home in a foreign country and earn long-term capital gain or short-term capital gain, even if you do not have to pay capital gains in the foreign country, you have to report it on your US tax return as well. The intentional failure to report can have very serious consequences.
Getting Into FBAR Compliance
Unfortunately, with all the bad press out there and scare mongering about doing jail or prison time, you may be unnecessarily scared to report your foreign accounts-but that shouldn't be the case. As long as you retain an experienced offshore voluntary disclosure lawyer to assist you, getting to compliance should be painless and seamless process.
What are my options?
For most individuals, businesses, or states, the best strategy is to enter one of the approved IRS offshore voluntary disclosure programs. 
OVDP Lawyer Credentials
**Tax Law is a specialized area of law, and Offshore Disclosure is especially complex. Your OVDP or Streamlined Attorney should have:
At least 

15 years of experience as a practicing lawyer

An advanced Master's of Tax Law Degree (LL.M.); and

Either a CPA or Enrolled Agent (EA) license.
While a sole Attorney practitioner may offer a reduced rate, if they are not handling the tax preparation as well as the legal portion of the representation (including signing their own name) to the Tax Return and Legal Submission, then you have to wonder who is going to be handling that portion of the submission. Will you even get the chance to interview the CPA beforehand and work with them during the process?
Likewise, if the firm advertises or markets themselves as a Tax Resolution Firm that also handles OVDP or Offshore Voluntary Disclosure, you have to question how much experience they really have in OVDP, Streamlined, FATCA and FBAR compliance.
Golding & Golding, A PLC 
At Golding & Golding, we have successfully handled numerous OVDP (Offshore Voluntary Disclosure Program) and IRS Streamlined Program applications for individuals and businesses around the globe with outstanding unreported foreign accounts ranging from $50,000.00 to over $35,000,000.00 in a single disclosure.
In order to assist you to better understand the distinction between the two different IRS offshore/foreign account disclosure programs, we are providing the following summary for your reference.
We Take OVDP Representation Very Seriously
The main takeaway from this article is that you understand the risks and pitfalls of entering either over OVDP or the Streamlined Offshore Disclosure Program unprepared.
We are passionate about representing individuals in offshore voluntary disclosure matters, and feel horrible when a client calls us after having hired an inexperienced Attorney or CPA who either did a sloppy job, charged them more money than they agreed upon, and/or is overall not providing the level of representation a person deserves.
Call now; let us help you.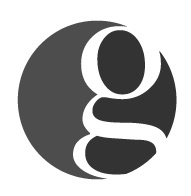 Golding & Golding: Our International Tax Lawyers practice exclusively in the area of
IRS Offshore & Voluntary Disclosure
. We represent clients in 70 different countries. Managing Partner, Sean M. Golding, JD, LL.M., EA and his team have represented thousands of clients in all aspects of IRS offshore disclosure and compliance during his 20-year career as an Attorney. Mr. Golding's articles have been referenced in such publications as the
Washington Post, Forbes, Nolo and various Law Journals nationwide
.
Sean holds a Master's in Tax Law from one of the top Tax LL.M. programs in the country at
the University of Denver
, and has also earned the
prestigious Enrolled Agent credential
. Mr. Golding is also a
Board Certified Tax Law Specialist Attorney
(A designation earned by Less than 1% of Attorneys nationwide.
)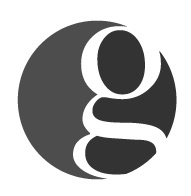 Latest posts by International Tax Lawyers - Golding & Golding, A PLC (see all)