FBAR Instructions – Foreign Accounts | IRS FBAR Instructions
FBAR Instructions: This is a summary guide for IRS FBAR Instructions, & reporting Foreign Accounts & Assets to the IRS. (Board Certified Tax Specialist).
While the Form is not necessarily difficult to file, there are numerous pitfalls to consider before filing.
FBAR Instructions 
Here are a brief summary of some of the more common questions we receive about FBAR:
Do I Need to Declare Foreign Accounts?
Yes. If you meet the threshold reporting requirements, you have to declare foreign accounts. One of the most common forms is the FBAR (Foreign Bank and Financial Account Form.) 
What is the Threshold For FBAR?
The threshold for filing the FBAR, is any year in which a person has an annual aggregate total of foreign accounts that exceeds $10,000 (combined) on any day of the year.
Who Has to File the FBAR?
Any U.S. Person (even if they do not have to actual file a tax return in that year).
A U.S. Person generally includes:
U.S. Citizens

Legal Permanent Residents

Non-Legal Residents who meet the "Substantial Presence Test"
Do I Need to File the FBAR Every Year?
You have to file the FBAR in any year you meet the threshold filing requirements.
Can I File FBAR for Previous Years?
Yes, but you have to use the proper amnesty programs to get into compliance. If you just "file forward," or go back and amend or file prior year returns or FBARs outside of the amnesty program, it is considered a "Quiet Disclosure."
When Should I File the FBAR?
The due date of the FBAR is April 15th but is on automatic extension through October 15th.
More Detailed FBAR Instructions
When you file an FBAR directly, you are making a proactive representation to the IRS, and as International Tax Attorneys we do not recommend making a proactive representation to the IRS unless you have counsel.
Nevertheless, as entrepreneurs ourselves, we understand that many "Do It Yourselfers" will want to tackle this form without counsel. To that end, we have prepared our own set of basic instructions.
While they not account for all potential issues you may face, they may help you understand factors to considers, and steps to take in filing the Form.
What is the FBAR?
FBAR is the Report of Foreign bank and Financial Account form. It is one of the most common IRS international tax forms, because it has a relatively low threshold requirement, and is a very broad form, encompassing many different types of foreign accounts.
Important FBAR Definitions
Foreign
Outside of the United States. No same-country exception for reporting.
Account
Account includes much more than just "Bank Accounts." See below for an expanded summary.
Reporting
Means the filing of the FBAR form, online on the FinCEN website.
FBAR
Report of Foreign Bank and Financial Account Form.
TD 90.22-1
TD stands for Treasury Department and is another way to identify the form.
FinCEN Form 114
FinCEN is a financial crimes enforcement network. FinCEN created the form initially back in the 1970s, but now the IRS enforces penalties.
BSA
The Bank Secrecy Act
How to File The Form
While we always recommend using a tax professional when submitting forms to the IRS, we understand many of you want to do it yourself. This guide is intended to provide you the basics of reporting. It is not intended for you to rely (or your tax professional) in actually filing the form. The summary is basic, and there are many other factors that may impact your specific filing, especially if it is a late filing.
Step 1 – Are you a U.S. Person?
The form must be filed by U.S. persons. In order to confuse you, the IRS does not define US person to mean the same as U.S. Citizen. A US person typically falls into three categories: U.S. Citizen, Legal Permanent Resident, Foreign National who meets the IRS Substantial Presence Test (typically individuals on H-1B Visa, L-1 Visas, and E-2 Visas – although it is not a requirement to have one of these Visas).
If you are a US person, then you move on to step two.
Step 2 – Do You Meet the Threshold Requirements?
The threshold requirements are relatively simple. On any day of the year, if you aggregated (totaled) the maximum balances of all of your foreign accounts, does that total amount exceed 10,000? If it does, then you have to file the form. The most important thing to remember is you do not need to have more than $10,000 in each account; rather, it is an annual aggregate total of the maximum balances of all the accounts.
Step 3 – Identify What is an Account
This is one of the more difficult parts of the job. That is because when a person thinks of financial accounts, they typically think of a "Bank Account." It makes sense, since the word "Bank" is included directly in the FBAR definition. Therefore, many people (understandably so) will only focus just on bank accounts. Unfortunately, you have to include all financial accounts unless it is otherwise excluded (and there are only a few exclusions).
Some examples of other accounts include:
Stock accounts that have an Account Number

Private Pension Accounts

Investment Accounts

Foreign Mutual Funds and ETF Accounts

Foreign Life Insurance that has a Surrender Value
Step 4 – How Many Accounts Do You Have?
This is an important question, because if you have more than 25 accounts then you do not have to list all of the accounts on the actual form. Rather, you maintain your own records so that the IRS contacts you on a future date, you will have that information available.
Like most people, if you have less than 25 accounts then you would report all the accounts on the FBAR. It does not matter if your account has a zero balance, and it does not matter if the account was "dormant." If the account is open and you are listed on the account, you have to report it.
Step 5 – What is Your relationship to the Account?
There are different sections of the FBAR. The sections are broken down into three main categories, which include ownership of the Account, co-ownership or joint ownership of the account, and signature authority and/or no monetary interest in the account.
The latter category typically includes people who may have been included on the account in emergency when a parent or elderly individual is getting on age. Also, if you are an employee and you have signature authority, that is included as well.
Step 6 – Categorize the Different Accounts
It is important that you prepare separate categories to identify each different type of account. That is to make sure that, for example, you do not report an account you have signature authority in this section that is labeled account ownership, because then the IRS and U.S. government will believe that the money listed is your own money — as opposed to money for which you may have no ownership over.
Step 7 – Determine the Maximum Balance
You are not required to search for the holy Grail of maximum balances. In other words, you should do the best you can. If you have bank statements for each month, then you would use each month statement to determine what the maximum value is. Likewise, if you have a passport account passbook account and you only get it updated when you enter the bank, then you will have to use the best value you can.
Thereafter, make sure you have identified the maximum balance available for each account.
Step 8 – Use the Exchange Rate
You are not required to use any specific exchange rate, but it has to be reasonable. Both the Department of Treasury and the IRS each publish their own annual exchange rates and feasibly, either exchange-rate would be okay to use.
It is important to make sure that you use the respective exchange rate for the year at issue. Sorry for those of you with euros, rupees or rubles who want to use current exchange rates for prior years.
If you are submitting to one of the offshore disclosure programs or a reasonable cause statement and have to go back six years, then you will have to use the rate that was available six years ago and not today's rate for filing prior forms.
Step 9 – Complete the FBAR
The FBAR is a relatively simple from a preparation standpoint. In other words, for each account, you will identify the name of the institution, the address and the maximum balance. There's not much more needed beyond this information.
If you are unable to access the maximum balance or even come up with your best estimate, you can mark off maximum balance unknown for each account of which this is applicable.
Keeping in mind, that the more you marked off "maximum balance unknown" the higher the chance that the FBAR might be further scrutinized. If you are in this type of situation, please be sure to speak with an experienced Offshore Disclosure Lawyer first.
Step 10 – Filing a Late FBAR(s)
At our International Tax Law Firm (Golding & Golding), offshore disclosure is all we do, and this includes Late FBAR Filings, and FATCA Compliance.
Filing a late FBAR outside of the offshore disclosure programs is typically considered a Quiet Disclosure and can land you in some real trouble. If you happen to have zero unreported income (that means zero unreported income from abroad and not zero tax liability) you may be able to qualify for the delinquency procedures, which results in a penalty waiver and a relatively simple submission procedure.
If you have any unreported income, you can still make a reasonable cause submission but it is different. Most individuals prefer to enter one of the approved programs such as streamlined filing compliance procedures or traditional OVDP — you may have multiple options available to you.
Depending on which program you qualify for, and/or which program you prefer to enter, you may qualify for reduced penalty for even a penalty waiver.
We do not recommend making any submission to the Internal Revenue Service regarding any foreign or offshore accounts without at least speaking with an experienced offshore disclosure lawyer first to evaluate and assess your facts.
Sean M. Golding, JD, LL.M., EA – Certified Tax Law Specialist
Our Managing Partner, Sean M. Golding, JD, LLM, EA is the only Attorney nationwide who has earned the Certified Tax Law Specialist credential and specializes in IRS Offshore Voluntary Disclosure Matters.
Sean represents clients in:
OVDP
Streamlined Filing Compliance Procedures
Streamlined Domestic Offshore Procedures
Streamlined Foreign Offshore Procedures
FBAR Penalties
Form 8938 Penalties (FATCA)
Form 3520 Penalties
Form 5471 Penalties
For 8865 Penalties

International Tax Investigations

Criminal International Tax Investigations
In addition to earning the Certified Tax Law Certification, Sean also holds an LL.M. (Master's in Tax Law) from the University of Denver and is also an Enrolled Agent (the highest credential awarded by the IRS.) 
He is frequently called upon to lecture and write on issues involving IRS Offshore Voluntary Disclosure.
Less than 1% of Tax Attorneys Nationwide
Out of more than 200,000 practicing attorneys in California, less than 400 attorneys have achieved this Certified Tax Law Specialist designation.
The exam is widely regarded as one of (if not) the hardest tax exam given in the United States for practicing Attorneys. It is a designation earned by less than 1% of attorneys.
Golding & Golding – We Specialize in IRS Offshore Disclosure
At Golding & Golding, we focus exclusively on IRS Offshore Voluntary Disclosure. 
IRS Offshore Voluntary Disclosure
Golding & Golding limits their practice exclusively to IRS Offshore Voluntary Disclosure matters. Sean represents clients worldwide (in over 60 countries) with Offshore Disclosure (OVDP) and Streamlined Procedures, as well as FBAR & FATCA Compliance.
Throughout his nearly 20 years of practicing as an Attorney, Sean also has gained extensive litigation experience in highly complex civil and criminal matters nationwide.
He has represented individuals and businesses in a broad range of both civil litigation and audit matters and has helped thousands of individual and business clients worldwide avoid criminal charges, as well as reduce and avoid penalties. (See our Case Results for more information.)
Sean has been retained to represent clients in offshore disclosures matters with unreported accounts reaching nearly $40,000,000 in a single disclosure and has substantial experience with facilitating compliance of Foreign Corporations, CFC (Controlled Foreign Corporations), and PFIC (Passive Foreign Investment Companies), in all aspects of Offshore Disclosure. 
Sean's clients include U.S. and foreign businesses and families living throughout the states and abroad. Past and current clients reside in Afghanistan, Argentina, Australia, Austria, Bermuda, Brazil, British Virgin Islands, Bulgaria, Canada, Cayman Islands, China, Costa Rica, Germany, Hong Kong, Hungary, India, Indonesia, Iraq, Israel, Italy, Japan, Jersey Islands, Korea, Malaysia, Malta, Mexico, Morocco, Netherlands, New Zealand, Nicaragua, Pakistan, Philippines, Romania, Singapore, Sweden, Switzerland, South Africa, Thailand, Taiwan, Turkey, and more.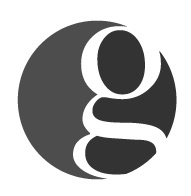 Golding & Golding: Our International Tax Lawyers practice exclusively in the area of
IRS Offshore & Voluntary Disclosure
. We represent clients in 70 different countries. Managing Partner, Sean M. Golding, JD, LL.M., EA and his team have represented thousands of clients in all aspects of IRS offshore disclosure and compliance during his 20-year career as an Attorney. Mr. Golding's articles have been referenced in such publications as the
Washington Post, Forbes, Nolo and various Law Journals nationwide
.
Sean holds a Master's in Tax Law from one of the top Tax LL.M. programs in the country at
the University of Denver
, and has also earned the
prestigious Enrolled Agent credential
. Mr. Golding is also a
Board Certified Tax Law Specialist Attorney
(A designation earned by Less than 1% of Attorneys nationwide.
)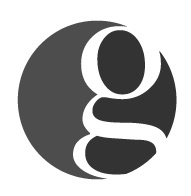 Latest posts by International Tax Lawyers - Golding & Golding, A PLC (see all)