If you are a U.S. Taxpayer (U.S. Citizen or U.S. Person) with foreign accounts, you may receive a FATCA Letter regarding your foreign bank account, investment account, other offshore asset. It is a type of a KYC (Know Your Customer) correspondence from the IRS.
How To Respond to a Bank Letter about FATCA
FATCA, is the "Foreign Account Tax Compliance Act." When you receive a FATCA Letter from your Bank, or a KYC Letter — the Foreign Financial Institution (FFI) is making an information request from you, to determine what your U.S. tax status is.
Before responding to a FATCA Letter, it is important to understand what a FATCA Letter is.
FATCA Letter to Clients – What is it?
A FATCA Letter is a letter from your foreign financial institution requesting that you acknowledge and confirm your U.S. status.
Generally, the FFI will ask you to submit either a W-9 which is for U.S. Persons, or a W-8 BEN which is for non-U.S. persons.
When a person is considered a U.S. person, the FFI will have a disclosure requirement to the IRS. And, since the foreign financial institutions do not want to get into trouble with the U.S., they generally err on the side of compliance.
Another thing to keep in mind is generally after the institution has your information — they will send it to the IRS.
Therefore, it is important to understand that there are some serious ramifications involving the FATCA Letter, and even though it comes from a foreign financial institution and not directly from the IRS, non-compliance can have some serious consequences.
More About How FATCA Letters Work
If you are a U.S. Person, you are required to report your worldwide income to the IRS on your tax return (if you meet the threshold for filing a tax returns), and report your foreign assets and accounts on forms such as FATCA (Foreign Account Tax Compliance Act) and FBAR (Foreign Bank and Financial Account Form, aka FinCEN 114).
And, now with more than 110 countries and 300,000 Foreign Financial Institutions (even in non-FATCA countries)  reporting U.S. Account Holders to the IRS — it is important that you stay in compliance.
The FATCA letter will usually ask you to

:
Confirm your U.S. status 

Sign a certification of U.S. Citizenship or Green Card status

Send back a completed W-9 or W-8 BEN
Why Did the Foreign Bank Send you a FATCA Letter?
Most likely the reason why FATCA may impact you, is because the foreign financial institution in which you maintain a bank account or other financial account believes that you are a U.S. person.
It is important to note that a U.S. person does not mean a US citizen, or even someone who lives in the United States – the definition is much broader.
Take a Few Preliminary Steps Before Responding to a FATCA Letter
Here are a few practice pointers:
Make Sure the Account is Yours
Before getting yourself entangled in a FATCA situation, be sure the account is yours — and that the bank did not make a mistake.
See if you have Statements at home?
This is will help you determine how much is in the account, and what the maximum balances were.
See if the Bank Sent You Previous Correspondence re: status?
Was this the first letter the bank sent, or just one in a long line of many letters you already disregarded (don't worry, this is very common).
Were you a U.S. Person when you Opened the Account?
This will also help determine if you identified as a Non-U.S. Person because you were a non-U.S. person. If you were a U.S. person at the time you opened the account, try to assess if the bank already knows you are a U.S. person or not.
See who else is n the Account, and are they a U.S. Person?
Do you own the account by yourself, with a co-owned, or are you just a signatory on the account.
Determine what Portion, if any, of the Money in the Account is yours?
Do you own all the money in the account, part of the money, or none of the money —
Understand what FATCA means and how it Impacts You
FATCA is the Foreign Account Compliance Act.  It is an international act designed to facilitate compliance for U.S. Taxpayers, Foreign Financial Institutions, and other intermediaries with proper reporting of Specified Foreign Financial Assets.
In recent years, the IRS has increased enforcement of offshore and foreign reporting – with the goal of combatting, reducing, and eliminating offshore/foreign tax fraud and evasion.
What is the Purpose of FATCA?
The main purpose of FATCA is to reduce offshore and foreign tax fraud, facilitate tax compliance and ensure the IRS and U.S. government can keep tabs on your foreign assets.
Who Has to Comply with FATCA?
Any U.S. Person Taxpayer (foreign or U.S. resident) who has to file a tax return may become subject to FATCA reporting.  For individuals and other entities filing U.S. tax returns, the main reporting requirement is filing form 8938.
Unlike other international reporting forms such as an FBAR, 5471 or 8865 – Form 8938 is only required if you have to file a US tax return.  The other forms we just mentioned have to be filed irrespective of whether a person meets threshold having to file a US tax return or not.
Stated another way, a person does not have to file a tax return just to include a form 8938 for FATCA Reporting. If they did not otherwise have to file a tax Return, then the Form 8938 is not required.
What are the Consequences for Not Being in FATCA Compliance?
There are two factors to consider: what is the foreign bank going to do and what is the IRS going to do.
Foreign Bank Actions
Chances are, the foreign bank will freeze your account and prevent you access to the funds. In more recent months, foreign banks have been going so far as actually closing your account, suspending your funds, and refusing to allow you access to your account until you have proven compliance with FATCA. If you received a FATCA notice from your bank, then you are already on their radar. 
IRS/U.S. Government Actions
If the IRS catches you, the penalties can be staggeringly high. Depending on whether you were out of compliance for FATCA, FBAR (Report of Foreign Bank and Financial Accounts), and/or several other forms that may have been required (which depends on the type of accounts and investments you have overseas), the penalties can reach as high as 100%. In addition, the IRS is authorized to: lien/levy your assets or accounts, revoke/deny your passport, issue a customs hold, or impact your ability to renew a Green Card or Visa. 
How can the IRS find out about your noncompliance? The foreign bank is supposed to comply with FATCA and report your personal information to the IRS. Thus, when you receive a FATCA letter, you're already in the system. Another way some people get "caught" is when their CPA or bookkeeper gets audited or in other trouble with the IRS. Also, sometimes a simple transfer of money between a foreign country and the United States can get you on their radar – for example, the sale of a foreign property or receipt of an inheritance, etc.  
What Can You Do?
Presuming the money was from legal sources, your best options are either the Traditional IRS Voluntary Disclosure Program, or one of the Streamlined Offshore Disclosure Programs.
Golding & Golding, A PLC
We have successfully represented clients in more than 1,000 streamlined and voluntary disclosure submissions nationwide and in over 70-different countries.
We are the "go-to" firm for other Attorneys, CPAs, Enrolled Agents, Accountants, and Financial Professionals across the globe.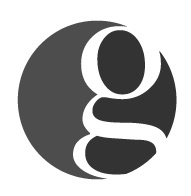 Golding & Golding: Our international tax lawyers practice exclusively in the area of
IRS Offshore & Voluntary Disclosure
. We represent clients in 70+ different countries. Managing Partner Sean M. Golding is a
Board-Certified Tax Law Specialist Attorney
(a designation earned by < 1% of attorneys nationwide.
). He leads a full-service offshore disclosure & tax law firm. Sean and his team have represented thousands of clients nationwide & worldwide in all aspects of IRS offshore & voluntary disclosure and compliance during his 20-year career as an Attorney.
Sean holds a Master's in Tax Law from one of the top Tax LL.M. programs in the country at
the University of Denver
. He has also earned the prestigious
IRS Enrolled Agent credential
. Mr. Golding's articles have been referenced in such publications as the
Washington Post, Forbes, Nolo, and various Law Journals nationwide
.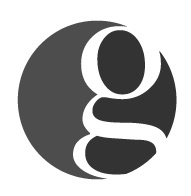 Latest posts by IRS Offshore Voluntary Disclosure Specialist (see all)