U.S. Taxation on U.K. Retirement & Pension – IRS Offshore Reporting
U.S. Taxation on U.K. Retirement & Pension
The interplay between United Kingdom (UK) income and U.S. Tax /IRS Tax Law is complex.  Along with India, Australia, China, Taiwan and Hong Kong, the UK is one of the main group of countries that we represent often with international tax and offshore tax related issues.
Foreign Retirement
There are many components to foreign retirement. While at first glance, the question may seem as simple as "is my UK retirement taxed by the US" — the analysis goes much deeper than that.
UK Pension Tax & Reporting Lawyers – Golding & Golding
We have successfully represented clients in more than 1,000 streamlined and voluntary disclosure submissions nationwide and in over 70-different countries.
We are the "go-to" firm for other Attorneys, CPAs, Enrolled Agents, Accountants, and Financial Professionals across the globe.
Key issues we will discuss in this Article:
FATCA Reporting Foreign Retirement or Pension

FBAR Reporting Foreign Retirement or Pension

PFIC Reporting Foreign Retirement or Pension

Taxation of Retirement Contributions

Taxation of Retirement Growth

Taxation of Retirement Distributions

Lump Sum

Roll-over in the U.K.

Roll-over into a Different Country Retirement Plan
General UK and US Tax Treaty Questions?
If you are seeking assistance with analyzing, evaluating or understanding the UK and US Tax Treaty, please refer to our separate article for assistance.
Retirement Basics
When it comes to the U.S. and U.K. retirement laws, there are rules, more rules, exceptions, exceptions to exceptions, and a catch-all "Saving Clause" within the U.S. – U.K. Tax Treaty which basically gives the IRS almost carte blanche right to still require U.S. tax due (even if the Treaty takes a seemingly different position).
We are providing you with as brief of breakdown as we can, while still providing enough substance so that you have an idea of how this works.
A. General Rule of Residence and Taxation
The general rule is that when it comes to retirement, a person's residence is the country which has the right to tax the individual on the distributions of income (and can also require reporting on forms such as an 8938 and FBAR).
Therefore, under the general rule, if a person is both a UK and US person, and/or just a US person with a UK pension and the person resides in the United States, the United States has the right to tax the individual on the income/distributions from the pension.
*Typically, there is no tax (on a U.K. Pension) until distribution, and it will continue to grow tax-free – although the rules change when a roll-over is involved.
B. Preliminary US/UK Pension Laws & Tax Questions 
Here are some of the basics we receive often:
25% Tax Free Lump Sum Payment Taxable in the U.S.?
If your biggest question involves the U.S. tax on lump sum tax-free payment you received from a U.K. retirement source (and oftentimes it is), we have prepared a detailed analysis on this one specific issue, which you can access by clicking on the link above.
Are UK Employer Contributions to a UK Retirement Fund, Taxed in the U.S.?
While the general rule is that contributions made by a Foreign Employer and into a foreign retirement pension are not deductible on a U.S. tax return, the rules are different if you're a U.S. Citizen working in the UK for a UK Employer. (This is one common exception to the rigid foreign pension tax rules.)
Is a Personal Pension (Aviva) Taxed Deferred, Similar to an Employment Pension?
If you have a UK personal pension, chances are it did not originate from employment — and the rules are different.
C. How is a U.K. Retirement Taxed in the U.S.?
Let's explore some of the basics:
Deferment of Salary into the Retirement Fund
When a person has a 401(k) or other similar type of retirement plan in the United States, typically the employer and employee can contribute tax-free to the retirement plan.
For example, if David's employer contributed $10,000 of David's salary (pretax) to a retirement plan such as a 401(k), David is not taxed on that $10,000 now.
Rather, David is taxed in the future when the money is distributed, with the understanding that hopefully at retirement, David's tax bracket will be lower than it is during his work years and therefore he is receiving a benefit. Likewise, a portion of David's contribution of his own salary is usually also tax-deductible.
As we mentioned before, the US and UK tax treaty is very comprehensive when it involves foreign retirement, and each particular type of investment must be reviewed carefully to determine tax liability.
Unlike most other treaties, the UK and US treaites explains the U.S. tax position, which may resuls in the employer contributions being excluded from U.S. tax.
Income Growth Within the Retirement Fund
Whether or not the income growth within the pension would be taxed is based on many different factors, but typically between the United States and the UK, the growth within the fund is not taxed, but not always.
Oftentimes, the growth within the specific Pension type will not be taxed until it is distributed. For the record, we are talking about U.K. Retirement and not for example a roll-over from a U.K. pension into a QROPS/ROPS, which may qualify for U.K. deferred treatment, but probably not under U.S. Law.
There are many different factors that should also be considered in reviewing income growth within the retirement fund:
– The country of residence of the individual
– Whether money is still being deferred into the pension
– Where the person resided when the pension was funded
– Has all the income that was deferred into the pension been properly taxed by the US (if applicable U.S. Status)
– Has the pension been rolled over
– Have there been any distributions from the pension either monthly or lump sum (even if the lump sum is distributed monthly)
Pension Distributions
The laws regarding pension distributions earned by individuals residing in the United Kingdom and who are now either living in the United States or otherwise considered a US person are very complex.
Typically, the main issue will be what the status was of the individual when he or she was earning pension, and, whether that pension was taxable at the time the income was being earned – in addition to the current resident status of the individual when or he is receiving the pension and whether payments are received lump sum or periodically.
The US & UK treaty has multiple exemptions and exceptions. One of the most common is the fact that if the pension or other retirement fund is exempt from tax where the pension scheme was established, then there would be no tax imputed within the country of residence.
Therefore, if the pension was established in the UK, then the general rule (exceptions, and exceptions to exceptions will apply) is that the earnings from the pension will not be taxed by the country in which the person resides.
Rollover
If the pension is rolled over into another pension between countries (for example rolling over a pension to the U.S. or a QROPS/ROPS), the United States might see that as a distribution, which is immediately taxable (Read: The United States will see it as a distribution, and you will be taxed).
Rollover into a QROPS/ROPS
A QROPS/ROPS is a recognized overseas pension plan, and a common question is that when a UK pension is contributed/rolled-over into a QROPS/ROPS, whether is taxable by the IRS.
The QROPS/ROPS is is a Maltese (primarily), Isle of Mann, New Zealand or Gibraltar based retirement plan. There are very specific rules under the UK laws, which allow a person to transfer or rollover their UK retirement into aQROPS/ROPS.
There are some benefits to transferring the UK retirement into a QROPS/ROPS, which typically include a higher lump sum payout, tax-deferred growth, possibly reduced income tax on the distributions depending on the tax treaty between the other country and the UK (if the state or country of residence taxes the retirement). In addition, there may also be a reduction and estate tax, as well as and earlier age in which the person can take distribution.
U.S. Taxation of a QROPS/ROPS
Presumably this type of retirement would be taxed (including growth) despite any treaty between the U.S. and U.K.
Why? Essentially, there is no reason why it could avoid taxation. First, a QROPS/ROPS is not an approved by the IRS for US tax retirement. Second, by rolling it over or contributing it to the ROPS, the person has essentially taken a lump sum distribution in the eyes of the IRS, which is taxable.
Taking a Lump Sump Distribution as Periodic Payments
A common issue we have seen lately with many of our clients, is the issue of whether a person can take the 25% lump sum distribution in annual installments in order to avoid immediate taxation. In other words, there is a distinction to be made as to whether a person takes a lump sum distribution, or monthly/annual distribution when it comes to U.S. taxation rules on a U.K. retirement. The United States tax rules are more lax when it comes to installment distributions versus a one-time lump sum distribution.
The question becomes, whether a person can sidestep the lump sum taxation by the United States for the 25% distribution on a lump sum payment from a UK pension by taking the lump-sum distributions as annual installments.
That is because, unlike a lump sum payment, periodic distributions which are not taxable and the UK are also not taxable in the US (subject to any savings clause argument the IRS may make). 
*There is no definitive rule on the subject, but more likely than not the IRS would try to tax it as a Lump Sum (Read: Why woudn't they?)
UK Pension Rollover into a U.S. Fund
Rolling over UK retirement into a US-based retirement is presumably going to be taxed by the IRS. In a memo issued back in 2009, the IRS summarized these issues as follows:
Issue 1: The Language of the Treaty
Paragraph 1 of Article 18 (Pension Schemes) provides that: Where an individual who is a resident of a Contracting State is a member or beneficiary of, or participant in, a pension scheme established in the other Contracting State, income earned by the pension scheme may be taxed as income of that individual only when, and, subject to paragraphs 1 and 2 of Article 17 (Pensions, Social Security, Annuities, Alimony, and Child Support) of this Convention, to the extent that, it is paid to, or for the benefit of, that individual from the pension scheme (and not transferred to another pension scheme).
General Rule
Growth within the retirement fund will not be taxed. Rather, it is not until the income distributed that the individual will be taxed by the state of residence.
Key Language…And Not Transferred to Another Pension
The question becomes whether the verbiage (and not transferred to another pension scheme) means that a rollover is not taxable. The IRS summarizes its position by stating that if the rollover is a proper rollover (for example a UK rollover into her UK fund or US rollover into a US fund) then this would not be considered a distribution of income.
But, if it is rolled over into a U.S. Retirement Account, the IRS will tax the roll-over. 
Specifically, the IRS provided "the transfer is not an "eligible rollover distribution" within the meaning of section 402(c)(4), Article 18(1) would not be applicable and the transfer of income earned by the U.K. scheme (together with pre-tax contributions to the U.K. scheme) may be treated as a taxable distribution in the United States.
The IRS protects position by reiterating that under the savings clause, unless an exception savings clause applies, the US can still tax the rollover for a UK retirement into a US retirement.
D. Reporting a U.K. Pension in the U.S.
Compared to the laws surrounding distribution of pension or retirement funds, the laws regarding the reporting of your UK pension is less complicated and relatively simple: the general rule is that you have to report it.
More specifically, you report your Foreign Pension on a variety of different forms (facts and circumstances depending) such as a
Private Pension or Retirement
In almost all circumstances, a US person who has a UK pension is required to report the pension or retirement on a FBAR and possibly FATCA Form 8938 (presuming at least the +$10,000 threshold is met). That is because, the pension or foreign retirement has its own account number, and therefore would be included on the reporting.
Public Pension or Retirement
The distinction of whether the pension would have to be reported is not dispositive based on whether it is a public or private pension or retirement fund. Rather, the distinction lies in the fact that if it is a public pension or retirement, the chances are it may not have its own account number.
For example, if a person earned a public pension while working for the UK government or university, then the person may have a defined benefit amount upon maturity, but the defined benefit may not have a lump-sum or surrender value.
In other words, the person may not have the ability to take a lump sum value from a public pension. Therefore, since there is no individual account number or surrender value/maturity value beyond the defined-benefit the person may receive monthly, it may be difficult to report.
*Whether the Foreign Financial Institution (FFI) is exempt from reporting (as is common in various different versions of IGAs) has no direct bearing on whether and individual is exempt from reporting as well.
PFIC
Unfortunately, this is a term that is thrown around loosely by tax professionals who have no idea what it means. A PFIC is a Passive Foreign Investment Company. Not every foreign retirement plan will be considered a PFIC. In fact, the majority of them will not be a PFIC.
But, if it is a private pension plan in which there were no employer contributions and/or if the employee has contributed more to the plan than the employer (+50%), then the plan may now closely mimic a grantor trust as opposed to an employment trust. As a result, there may be more complex issues at play and the retirement may be more of a private investment fund a.k.a. PFIC.
We recommend speaking with an experienced offshore tax lawyer first before making any affirmative representations to the IRS re: PFIC Reporting, such as filing an 8621.
IRS Compliance – What Happens if I do not Report?
The IRS has the right to issue various monetary penalties, and has various tools at its disposal to enforce the judgment, including: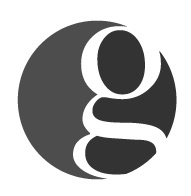 Golding & Golding: Our international tax lawyers practice exclusively in the area of
IRS Offshore & Voluntary Disclosure
. We represent clients in 70+ different countries. Managing Partner Sean M. Golding is a
Board-Certified Tax Law Specialist Attorney
(a designation earned by < 1% of attorneys nationwide.
). He leads a full-service offshore disclosure & tax law firm. Sean and his team have represented thousands of clients nationwide & worldwide in all aspects of IRS offshore & voluntary disclosure and compliance during his 20-year career as an Attorney.
Sean holds a Master's in Tax Law from one of the top Tax LL.M. programs in the country at
the University of Denver
. He has also earned the prestigious
IRS Enrolled Agent credential
. Mr. Golding's articles have been referenced in such publications as the
Washington Post, Forbes, Nolo, and various Law Journals nationwide
.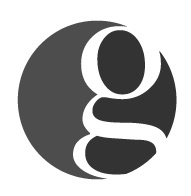 Latest posts by IRS Offshore Voluntary Disclosure Specialist (see all)