Foreign Life Insurance Policy FBAR – How are they Reported?
Foreign Life Insurance Policy FBAR – How are they Reported?
Foreign Life Insurance Policy FBAR: U.S. Person owners of Foreign Life Insurance may have a Foreign Life Insurance Policy FBAR requirement. FBAR is the Foreign Bank Account Reporting Form. In order for Foreign Life Insurance to be reportable on the FBAR as a Foreign Account, it must have a "Cash" or "Surrender" Value, and meet the threshold reporting requirements.
Foreign Life Insurance Policy FBAR
Not all Life insurance that is foreign is considered reportable. Rather, the policy must have certain attributes that would deem it reportable. Primarily, it must have a Cash or Surrender value.
In a nutshell, almost all foreign bank and financial accounts are reportable on the FBAR. While There are various other international forms you may have to learn about and file with the IRS in your quest to become compliant, but when it comes to reporting, the key issue is the FBAR.
How do I Report Foreign Life Insurance?
Life insurance outside of United States works a bit different than it does for US-based policies — mainly because the IRS clarifies it as a "Foreign Account."  Therefore, the reporting requirements are different.
We will focus exclusively on the FBAR.
We have a separate article for those seeking information on Foreign Life Insurance PFIC, FATCA, Foreign Trusts and Form 720.
Is Foreign Life Insurance an FBAR Foreign Account?
Leave it to the IRS the take even the most basic concept, and make it unnecessarily complicated. But then again, have you met some of the people who work for (or used to work for the IRS — they tend to take simply things and make it unnecessarily complex as well.
When you think of your foreign accounts, you don't immediately think of your foreign life insurance as a foreign account – why would you?
FBAR includes Foreign Bank & Financial Accounts
It is important to note that for reporting, it is more than just bank accounts. It Includes Financial accounts as well. Here is why you have to report Foreign Life Insurance on the FBAR:
It is foreign

It has a policy or account number

It has a cash value so it it is cash equivalent
Cash Value or Surrender Value – What is it?
Then you get to leave class early, and head to recess — or the bar.
Unless your policy has a cash value or surrender value, it is not reportable
Of course, there are exceptions, limitations and exclusions to be aware of, such as whether it is linked to other investments, unit trusts, etc. — so maybe stick around a bit longer.
FBAR Cash Value Accumulation Test
In order to understand the reporting value of a life insurance policy for FBAR, it is important to understand what a Life Insurance Contract is. 
Referring to IRC section 7702
(a) General rule For purposes of this title, the term "life insurance contract" means any contract which is a life insurance contract under the applicable law, but only if such contract:
– (1) meets the cash value accumulation test of subsection (b), or
– (2) (A) meets the guideline premium requirements of subsection (c), and (B) falls within the cash value corridor of subsection (d).
(b) Cash Value Accumulation Test for subsection (a)(1) (1) In general A contract meets the cash value accumulation test of this subsection if, by the terms of the contract, the cash surrender value of such contract may not at any time exceed the net single premium which would have to be paid at such time to fund future benefits under the contract.
(c) Guideline premium requirementsFor purposes of this section—
– (1) In general A contract meets the guideline premium requirements of this subsection if the sum of the premiums paid under such contract does not at any time exceed the guideline premium limitation as of such time.
– (2) Guideline premium limitationThe term "guideline premium limitation" means, as of any date, the greater of— (A) the guideline single premium, or (B) the sum of the guideline level premiums to such date.
– (3) Guideline single premium (A) In general The term "guideline single premium" means the premium at issue with respect to future benefits under the contract. (B) Basis on which determination is made.
Cash Value or Surrender Value 
Not all foreign life insurance policies have to be reported. Generally, you only have to report the form in a year in which your Foreign Policy:
Has a "Cash Value" or "Surrender Value," and

You meet the threshold.
How to Determine Life Insurance FBAR Value?
Trying to determine the value of your foreign life insurance for FBAR purposes is not a perfect science. You don't have to get the number right on the dot. 
You just have to make sure you conducted a reasonable search and used due diligence in trying to determine what the maximum value of the policy was during the year.
Unreported Foreign Life Insurance Policy?
Presuming the money was from legal sources, your best options are either the Traditional IRS Voluntary Disclosure Program, or one of the Streamlined Offshore Disclosure Programs.
Foreign Life Insurance FBAR Lawyers – Golding & Golding
Golding & Golding represents clients worldwide in over 70-countries exclusively in Streamlined, Offshore and IRS Voluntary Disclosure matters. We have successfully completed more than 1,000 streamlined and voluntary disclosure submissions.
How to Hire Experienced PFIC Counsel?
Generally, experienced attorneys in this field will have the following credentials/experience:
Board Certified Tax Law Specialist credential

Master's of Tax Law (LL.M.)

Dually Licensed as an EA (Enrolled Agent) or CPA

20-years experience as a practicing attorney

Extensive litigation, high-stakes audit and trial experience
Interested in Learning More about Golding & Golding?
No matter where in the world you reside, our international tax team can get you IRS offshore compliant. 
Golding & Golding specializes in Streamlined Domestic Offshore Procedures. Contact our firm today for assistance with getting compliant.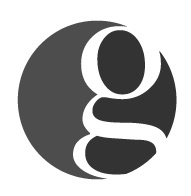 Golding & Golding: Our international tax lawyers practice exclusively in the area of
IRS Offshore & Voluntary Disclosure
. We represent clients in 70+ different countries. Managing Partner Sean M. Golding is a
Board-Certified Tax Law Specialist Attorney
(a designation earned by < 1% of attorneys nationwide.
). He leads a full-service offshore disclosure & tax law firm. Sean and his team have represented thousands of clients nationwide & worldwide in all aspects of IRS offshore & voluntary disclosure and compliance during his 20-year career as an Attorney.
Sean holds a Master's in Tax Law from one of the top Tax LL.M. programs in the country at
the University of Denver
. He has also earned the prestigious
IRS Enrolled Agent credential
. Mr. Golding's articles have been referenced in such publications as the
Washington Post, Forbes, Nolo, and various Law Journals nationwide
.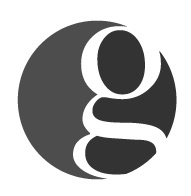 Latest posts by International Tax Attorney (Specialist) Offshore Asset & Account Disclosure (see all)