OVDP Willfulness Dilemma – The Danger of Inexperienced Counsel
You may be calling different law firms trying to get a feel for what your options are, which is a good strategy.
OVDP Willfulness
But, please be careful of law firms that are trying to artificially sell you into the streamlined program when you know you are willful.
In all actuality, you are probably in a vulnerable state — how can you not be? It is a big decision, especially when you think you were willful.
Hiring an Offshore Disclosure Lawyer – 5

Important

Tips
Inexperience in OVDP is Costly
Most of the inexperienced firms are sole practitioners and newer attorneys (less than 20 years of Attorney Experience).
They usually do not have any litigation or trial experience, are not licensed CPAs or IRS Enrolled Agents, do not have advanced Master's of Tax Law degrees, and are trying to make a quick buck at your expense.
Sean M. Golding, JD, LLM, EA – Certified Tax Law Specialist
Our Managing Partner, Sean M. Golding, JD, LLM, EA is the only Attorney nationwide who has earned the Certified Tax Law Specialist credential and specializes in IRS Offshore Voluntary Disclosure Matters. Sean is one of only a handful of attorneys licensed in both New York & California and has a Master's degree in Tax Law.
In addition, Sean is also an Enrolled Agent (the highest credential awarded by the IRS.) 
Less than 1% of Tax Attorneys Nationwide Are 

Certified 

Specialists
Anyone can say they "specialize" in tax, but only few are State Bar Certified Tax Law Specialists.
Sean M. Golding is one of less than 400 Attorneys (out of more than 200,000 practicing California Attorneys) to earn the Certified Tax Law Specialist credential. The credential is awarded to less than 1% of Attorneys.
The exam is widely regarded as one of (if not) the hardest tax exam given in the United States for practicing Attorneys. 
*Click Here to Learn about how Attorneys falsely market their services as "specialists."
OVDP Willfulness
As we have mentioned before in many prior blogs — if you are willful, then you have no alternative but to go OVDP – presuming you are going to get compliant. While the IRS analysis of what constitutes willful may be a big "secret," it is actually not that gray of an area — if you knew you should have reported the information to your CPA or Accountant (or otherwise knew it should have been included on your tax return), it is willful. It does not matter if you never heard of FATCA or haven't the foggiest idea what an FBAR is.
But Remember, the Programs are

Voluntary
In other words, please keep in mind that IRS Offshore Disclosure is called Offshore Voluntary Disclosure for a reason.
The choice is up to you as to whether you want to get into compliance or not. And, by letting an inexperienced or unethical attorney convince you (when you know otherwise) that you are non-willful when you know you are willful, you are only setting yourself up for a potential catastrophe in future years.
Typical Example
Here's how it works (and no, you're not alone on this journey). An individual knows he is willful and knowingly didn't tell his CPA that he had foreign accounts. This is usually because the person is scared. In more extreme situations when dealing with some of the big four accounting firms, the firm may have even sent you a questionnaire or binder asking you to complete the necessary information so they can complete your tax return.
These questions are not confusing: they will ask you (normally multiple different ways and in simple terms) whether you have foreign, accounts, accounts in other countries earning income, and/or any other type of investment from abroad (these questionnaires typically steer clear of the term "offshore" since it connotes someone sipping margaritas in the Bahamas and not the reality of foreign account reporting). 
If this person proactively answered "No" in writing for all of these questions, this sets up a very difficult case to defend a Streamlined program audit. Sure, the chances of getting audited are slim but if you do, the IRS Auditor will assume you were willful based on these responses alone. Unlike the Schedule B, there is nothing confusing about a basic questionnaire (and in writing), and it is especially difficult to defend when you answered all of the other questions in the Questionnaire! 
Worse Yet, Multi-Country Tax Reporting
Continuing with the example above (regarding a CPA questionnaire), you may be in a more complicated scenario where you have not reported foreign income in other countries as well, in which you may also have a tax responsibility. For example, you earned consulting income in country A that you did not report on your Tax Return in country A. Or, you own securities/stock in country B, sold it, and did not report the income to country B. If you did not report either of these income sources to the U.S. under the United States worldwide income taxation rules, you have now committed tax fraud in multiple countries.
Why? Because the CPA's questions/questionnaire are typically relatively clear (e.g., "did you earn any money outside the U.S.?")
Alternatively, a person may have completed TurboTax or another program themselves and did not include the necessary information on the form. Yes, simply because you did not mark off yes to question seven on Schedule B is not fatal – but if you knew you were supposed to do so, then it could definitely be a problem.
You Contacted 

Experienced

OVDP Attorneys
We know we are not the only game in town. We take offshore voluntary disclosure passionately, but with that said, we have worked alongside other firms who also focus primarily in this area of law and there are many solid attorneys out there.
We know when a potential client has spoken with an experienced OVDP attorney. Why? Because we can hear it in their voice. A good, experienced attorney will vet the client out properly to determine if the individual was willful and will not sell them on a false bill of goods that they can simply enter the Streamlined Program because the IRS is understaffed and the amount of income they have unreported is minimal (see below).
Typically in these situations, we agree with other experienced OVDP Attorneys as to willful versus non-willful. While core strategies amongst and between different experienced firms will vary, the basic advice will be consistent.
You Contacted 

Inexperienced

OVDP Attorneys
These calls are just as obvious. A client will contact us after speaking with an inexperienced attorney who probably handles five different types of tax law, is not a CPA/EA, and really has no trial, legal, or criminal tax experience.
In these types of situations, the potential client will tell us that they essentially knew they were willful. They've done the research, they have a solid understanding of the law, and realize that maybe they were scared, or thought they would not be in the United States for very long, but they knew there was something they were supposed to report. Sometimes the client may get it wrong, and is not actually willful, but 99% of the time, when the client truly believes he or she was willful, they are — and are still scared and are not comfortable yet telling us the full story.
At that point, we explain that the individual can no longer go Streamlined. And, if they go Streamlined, (not with us since we would no longer be willing to represent them for that program) they would actually be committing a crime by intentionally misrepresenting their non-willfulness to the IRS under penalty of perjury – which down the line may subject themselves to excessively high fines and penalties and even a criminal investigation. Again, sure, the chances of getting audited might be low (depending on your income level, how much is in your foreign accounts, etc.), so ultimately, it is up to you whether you are willing to take on that risk. With that said, our firm will NEVER take on a client when the client fully admits to willfulness.
You Contacted

Unethical, Inexperienced

OVDP Attorneys
An unethical OVDP Attorney is more focused on selling their services than helping a client. They couch their sales technique with the fact that they are going to significantly reduce their fees because the client can easily go Streamlined and nothing is going to happen because the IRS is understaffed and they only prosecute a few thousand individuals in a year. They want to help the client and there is no reason to go OVDP since it is a just a little bit of unreported foreign money and you'll never get caught.
At best, this is terrible advice; at worst, it is an ethical bar violation that may subject the attorney to the loss of his or her bar license. The attorney charges an absurdly low-fee to bait the client in and the client is in a much worse position than if he had never started this trek in the first place.
Here's how they are setting you up for a potential criminal investigation in the future:
The Amount of Unreported Income is Low
So what. The IRS does not have any de minimis rules involving the reporting of foreign income once a person is required to file a tax return. Therefore, if you have $200 of unreported for income but you were willful, you have to enter OVDP. You have no other option, if you're going to disclose.
If you submit a Reasonable Cause Statement or Streamlined Submission instead of OVDP when you are willful, you are making an affirmative misrepresentation to the IRS that you had reasonable cause or were non-willful, when you knew you were willful.
Congratulations, you have just committed multiple crimes.
If you knew you were willful, do not enter the Streamlined Program and do not make a Reasonable Cause Submission. But, these attorneys want to sell you, so against your better judgment they convince you Streamlined or Reasonable Cause is still a viable option.
The IRS is understaffed
This is true, but again – so what. Even though the IRS only prosecutes a few thousand individuals a year, hundreds of thousands of individuals get caught with extremely high fines and penalties due to two (2) main situations:
The IRS only goes after "Big Fish"
This is an absolute lie. Why? Usually because "Big Fish" come armed with "Big Attorneys." Experienced attorneys would take the IRS to task around each corner, costing the IRS incredible amounts of time and money. Chances are, if you are considering offshore disclosure and you are looking to get into compliance before the IRS finds you, then this is not the type of cat and mouse game you want to play with the IRS.
Big fish typically remain out at sea until they are contacted by the IRS, and by the time they are contacted, they have already developed and implemented a multifaceted plan to avoid detection. Even if they are audited, they have prepared for it; you, on the other hand, have not.
The chances of getting caught are low
This is true. So the question is — are you risk-averse? Some people are willing to take that chance because they are risk-takers and are willing to lie to get out of OVDP. We absolutely do not represent clients who want to lie and go Streamlined just because they believe they will not get caught with their hand in the cookie jar. If this is you, please stop reading this blog and go contact a different attorney. We are not the right firm for you.
Some people are cautious. They remember that one time that something absolutely odd/random happened to them and realize that these things DO happen. Like the one time you leave the house sloppily dressed because it's an odd hour or you're going someplace secluded, and of course, that is the day you bump into someone you know. Chances of this occurring? Very low. Did it happen? Yes. 
In addition, many people commonly are audited for issues completely unrelated to the Streamlined/Reasonable Cause Submission (such as charity donations, home office deductions, self-employment expenses, mileage, changes in income, etc.). Unfortunately, this can automatically lead to questions about your Streamlined/Reasonable Cause Submission. 
What Happens When you Get Caught Lying to the IRS?
Here is the reality: Not everybody is going to get caught. You may be willful, make a Streamlined Submission, and get away with it (at least for now). Thereafter, down the line you may be audited. And, you are obviously somewhat risk-averse to start with…since you are considering proactively making an Offshore Disclosure in the first place.
Why Would I be Audited?
It could be as simple as you started making more money, you opened your own business, or other small red flags that lead to a harmless audit that has nothing to do with your Streamlined/Reasonable Cause submission. But, here's the problem: the IRS will ask you about the Streamlined or Reasonable Cause submission since it is still in the Statutory Period of the audit.
And, if you made false representations to your original/prior CPA and your Streamlined Certification/Reasonable Cause Statement was flagged by the IRS – you are going to have to provide significant facts to the IRS to support your statement.
Let's say you misrepresented your account statuses to a CPA. Worse yet, let's say you did it in writing. If the IRS auditor wants to, he or she can request copies of any documents submitted to the CPA. Moreover, the IRS can directly ask the CPA firm for the documents as well – and if necessary, subpoena them. There is no attorney-client privilege with the CPA.
Worse yet, since the original returns were prepared by a CPA that predates representation by your inexperienced OVDP Attorney for the Streamlined/Reasonable Cause submission, the former CPA will have little to no basis for refusing to provide the requested documentation to the IRS
What Now?
Picture it: You are sitting in an audit with an attorney who probably has no trial, litigation or criminal tax experience (if they did, they would have never sold a willful individual into the Streamlined Program). And, the IRS Agent notices the following:
You speak English well

The questionnaire from the CPA firm is in English

Your CPA speaks English

You provided answers to many different questions on the questionnaire, so obviously you read it

When it comes to the foreign account questions, you marked off no.

When it comes to foreign income questions, you marked off no.

When it comes to foreign investment questions, you marked off no.
The auditor is now sitting across from you staring at your answers. What are you going to tell the IRS Agent as to why you marked off no for all these different questions? You didn't understand what the CPA meant by income from outside the United States?
Don't Dig an Even Deeper Hole…
You are sitting across from the IRS Auditor either at his/her office or at your Attorney's virtual office he rented for the day, and wondering how to explain that even though you speak English, the questionnaire is in English, and your CPA speaks English – that somehow you didn't understand these particular sets of questions about foreign accounts, income, investments, real estate, etc. — but you understood the rest of the questionnaire enough to answer the other non-foreign account related questions.
So, what do you say now when the IRS agent asks you how you were non-willful… "(Gulp!) Because… my attorney said I could still go Streamlined because the chances of you finding me were low." Hmm… It will be hard for your Attorney to represent you while he or she is facing an ethical inquiry from the State Bar.
Moreover, when the IRS Agent delves further and realizes you are also out of compliance for filing taxes in a foreign jurisdiction as well, you have got a bigger problem. The IRS agent is going to assume that you knowingly didn't report information to other countries, which may cause him to follow-up with the foreign tax authorities — since now they are going to question the values you used for the Streamlined/FBAR/FATCA submission you made.
This may lead the IRS Agent to report you to the criminal investigation unit of the IRS (IRS Special Agents), which may lead the IRS to contacting other country tax authorities – and since many countries enforce criminal tax jail time and only have limited voluntary disclosure programs, you have a real problem.
All the while, your attorney is charging you for this, per hour.
If the IRS believes you are lying, they may issue immediate enforcement activities such as Levy/Seizure or Passport Revocation.
Get Into Compliance with Experienced Counsel
Offshore Disclosure is complex. It is a specialty area of tax law, which requires a experience firm that specializes exclusively in IRS Offshore Disclosure.
How do you Vet out Potential Attorneys?
Three words: Credentials, Experience, Education.
What is the Board Certified Tax Law Specialist Credential?
Once an Attorney earns the prestigious Board Certified Tax Law Specialist credential, it proves to the general public that the attorney is dedicated to tax law, and has real tax law practice experience as an Attorney.
Few tax attorneys have passed the tax speciality exam (regarded as one of the most difficult tax exams in the country) — and met the additional education, experience, and recommendation requirements necessary for certification.
Once a person becomes "Board Certified in Tax," it shows they have met the following requirements:
Advanced tax education 

Extensive tax law experience

Attorney & Judge recommendations for certification
In California for example, there are 200,000 active Attorneys, with tens of thousands of Attorneys practicing in some area of tax — and only 350 Tax Attorneys have successfully earned the designation.
Less than 1% of Attorneys nationwide have earned the credential.
Tax Law Specialty Firms are Best Prepared to Represent You in Specialized Tax Matters
Unless the firm has 50-100 attorneys, with a $25 million operating budget, a successful boutique tax-law firm will almost always have all of the attorneys in the firm devote the firms's time, energy, and resources to one specific area of tax.
In other words, all the attorneys in the boutique tax firm practice the same, single area of tax law.
Some common niche areas of tax law include:
Tax Litigation

Employment Tax

Sales Tax

Offshore Voluntary Disclosure
For example, in employment tax, all tax attorneys in the firm handle employment tax related cases. In sales tax, all the tax attorneys in the firm handle sales tax. It may be "Sales Tax" in various different fields and industries — but the firm will limit the niche practice to sales tax.
The same is true for Offshore Voluntary Disclosure. If a firm handles Offshore Voluntary Disclosure, then all tax attorneys at the firm should be handling the same area of tax law.
This area of Offshore Disclosure law is constantly evolving, and becoming infinitely more complicated — including highly complex issues involving:
FBAR

FATCA

PFIC

CFC

International Cryptocurrency

J5

Increased Schedule B Enforcement (Paul Manafort)

Foreign Gifts

Foreign Inheritance

Foreign Business 

Foreign Trusts

OVDP

IRM

SDOP

SFOP
If a small firm has attorneys practicing 5-10 different areas of tax law (and even non-tax law related matters) – it can put your case at a severe disadvantage.
Why? Because it is impossible for these types of "general tax firms" to establish set protocols, policies and procedures sufficient to handle all the complexities and nuances for multiple different types of niche tax law areas.
At our tax specialty firm, we handle matters involving Offshore Voluntary Disclosure, and each case is led by one or more highly experienced attorneys.
This guarantees that your case gets the time and dedication it deserves.
Why Do We Care?
Because each month, like clockwork, we get calls from individuals in an utter state of panic, because the "Expert" or "Specialist" who made themselves out to be knowledgeable, has no real knowledge of Offshore Disclosure.
It turns out, the Attorney has never handled a complex Offshore Disclosure.
Oftentimes, Golding & Golding is called upon to fix these messes. Click Here to learn about some of the representative matters we have handled.
Serious Tax Matters; Serious Tax Consequences
Getting hit with an eggshell audit, reverse-eggshell audit, or IRS Special Investigation involving offshore money is serious business – it's not like getting a traffic ticket or speeding ticket.
The ramifications of serious tax inquiries by the IRS (especially in the area of Offshore Disclosure and Compliance), can result in serious consequences such as monetary fines, penalties and even jail time.
Sean M. Golding, JD, LL.M., EA (Board Certified Tax Law Specialist)
IRS Offshore Disclosure is ALL we do.
Our Managing Partner, Sean M. Golding, JD, LLM, EA  earned an LL.M. (Master's in Tax Law) from the University of Denver and is also an Enrolled Agent (the highest credential awarded by the IRS, and authorizes him to represent clients nationwide.)
Mr. Golding and his team have successfully handled several hundred IRS Offshore/Voluntary Disclosure Procedure cases. Whether it is a simple or complex case, safely getting clients into compliance is our passion, and we take it very seriously.
He is frequently called upon to lecture and write on issues involving IRS Voluntary Disclosure.
Golding & Golding – IRS Offshore Disclosure Lawyers
We are the only attorneys worldwide that focuses exclusively in IRS Offshore Disclosure, and each and every case is led and managed by Mr. Golding and his team.
What Type of Attorney Should I Hire?
IRS Voluntary Disclosure is a specialized area of law. An IRS Voluntary Disclosure is a complex undertaking. It requires the coordination of several moving parts, including strategy development, Tax Preparation, Legal Analysis, Negotiation and more.
You should hire a Tax Attorney who has the following credentials:
~20 Years of Private Practice experience representing his/her own clients

Experienced in Criminal and Civil Tax Litigation

Experienced representing clients in Eggshell and Reverse Eggshell Audits.

Advanced Tax Degree (LL.M.)

EA (Enrolled Agent) or CPA (Certified Public Accountant)

Preferably a Board Certified Tax Law Specialist
We Specialize in Safely Disclosing Foreign Money
We have successfully handled a diverse range of IRS Voluntary Disclosure and International Tax Investigation/Examination cases involving FBAR, FATCA, and high-stakes matters for clients around the globe (In over 65 countries!)
Whether it is a simple or complex case, safely getting clients into compliance is our passion, and we take it very seriously.
Who Decides to Disclose Unreported Money?
What Types of Clients Do we Represent?
We represent Attorneys, CPAs, Doctors, Investors, Engineers, Business Owners, Entrepreneurs, Professors, Athletes, Actors, Entry-Level staff, Students, Former/Current IRS Agents and more.
You are not alone, and you are not the only one to find himself or herself in this situation.
Examples of Areas of Tax we Handle:
Beware of 

Copycat

 Law Firms
Unlike other attorneys who call themselves specialists or experts in Voluntary Disclosure but are not "Board Certified," handle 5-10 different areas of tax law, purchase multiple keyword specific domain names, and even practice outside of tax, we are absolutely dedicated to Offshore Voluntary Disclosure.
*Click here to learn the benefits of retaining a Board Certified Tax Law Specialist with advanced tax credentials.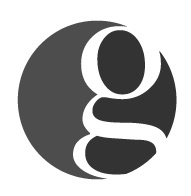 Golding & Golding: Our International Tax Lawyers practice exclusively in the area of
IRS Offshore & Voluntary Disclosure
. We represent clients in 70 different countries. Managing Partner, Sean M. Golding, JD, LL.M., EA and his team have represented thousands of clients in all aspects of IRS offshore disclosure and compliance during his 20-year career as an Attorney. Mr. Golding's articles have been referenced in such publications as the
Washington Post, Forbes, Nolo and various Law Journals nationwide
.
Sean holds a Master's in Tax Law from one of the top Tax LL.M. programs in the country at
the University of Denver
, and has also earned the
prestigious Enrolled Agent credential
. Mr. Golding is also a
Board Certified Tax Law Specialist Attorney
(A designation earned by Less than 1% of Attorneys nationwide.
)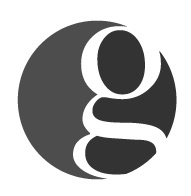 Latest posts by International Tax Lawyers - Golding & Golding, A PLC (see all)