Streamlined Filing Lawyers (Domestic & Foreign) – Board Certified in Tax
Streamlined Filing Lawyers (Domestic & Foreign) – Board Certified in Tax
Streamlined Filing Lawyers (Domestic & Foreign): Our International Tax team of Streamlined Filing Lawyers represent clients worldwide in over 70-countries.
Streamlined Filing Lawyers (Domestic & Foreign)
Each Streamlined case is led by a Board Certified Tax Law Specialist.  We have represented non-willful clients in all types of different disclosure, including:
Foreign Accounts

Foreign Assets

Foreign Investments

Foreign Income

Life Insurance

Mutual Funds

Foreign Corporations

Foreign Partnerships
Streamlined Program
Here are some of the main benefits for submitting to the streamlined program:
Pros
Less paperwork
Unlike traditional OVDP, the submission process for the streamlined offshore procedures is handled in one fell swoop. You only have to submit three years of amended returns instead of eight years of amended returns as required by OVDP. Moreover, you only have to submit six years of FBARs instead of eight years of FBARs.
Reduced Penalty
The penalty for the streamlined program is much different. First, if you qualify as a foreign resident — penalties are waived. But, presuming that you do not meet the strict definition of foreign resident for the streamlined program, the penalty is still relatively light in comparison to traditional OVDP. The penalty is only 5% of the highest year-end balance for the six-year compliance period (not all six years, just one year). Moreover, certain assets that are penalized under traditional OVDP are not penalized under the Streamlined Program.
The Risk of Audit is Low
While the IRS has the opportunity to still audit you under the streamlined program, the IRS is understaffed and therefore the chances of being audited under the program are not necessarily any higher than they would be for you if your were to be audited outside of the program. In other words, by entering the program — you reduce your penalties significantly, without necessarily increasing your chance of audit.
No Representation of Willfulness
A common question we receive is whether a submission to offshore disclosure will impact work visa or legal permanent residency status. Generally it will not impact immigration status, since you are not making any affirmative representation that you were willful.
Cons
There is no audit protection
If the IRS wants to, they can still audit you. While submitting to the Streamlined Program does not actually increases your chance of audit, just do not get "protection" against an IRS audit on International Tax issues as you do with OVDP.
There is No Criminal Protection
The IRS can still pursue a criminal investigation against you.
There is No Firm (Black-Letter Law) Definition of  "Willfulness"
Willfulness comes in various shapes and sizes. It can mean intent, knowledge, willful blindness, reckless disregard, etc. In other words, just because you believe you are not willful does not mean the IRS will agree or accept your fact.
Streamlined Filing Lawyers — Golding & Golding – Board Certified in Tax Law
Golding & Golding represents clients worldwide in over 70-countries exclusively in Streamlined, Offshore and IRS Voluntary Disclosure matters. We have successfully completed more than 1000 streamlined and voluntary disclosure submissions.
Our Team Lead is a Board Certified Tax Law Specialist (Less than 1% of Attorneys nationwide) and Enrolled Agent, with a Master's of Tax Law (LL.M.)
Mr. Golding leads his team in each and every case we accept for submission.
We are the "go-to" firm for other Attorneys, CPAs, Enrolled Agents, Accountants and Financial Professionals worldwide.
Less than 1% of Tax Attorneys Nationwide Are Certified Specialists
Sean M. Golding is one of less than 350 Attorneys (out of more than 200,000 practicing California Attorneys) to earn the Certified Tax Law Specialist credential. The credential is awarded to less than 1% of Attorneys.
The exam is widely regarded as one of (if not) the hardest tax exam given in the United States for practicing Attorneys. 
IRS Streamlined Eligibility – Willful or Non-Willful
The most important requirement for getting compliant is willful vs. non-willful.
Non-Willful
There is no bright-line test to determine willfulness.
It is a 'Totality of the Circumstances' test based on whether or not your specific facts and circumstances reflect that you knew, or should have known that you were required to disclose and report your foreign accounts and offshore income — and made the decision not to disclose.
Generally, if a person was unaware that there was a foreign account/foreign income/foreign asset reporting requirement, the client begins in the "non-willful" category, but more analysis is needed.
How to Analyze Willful vs. Non-Willful
What is your U.S. status?

How long have you been in the United States for?

How many years have you filed U.S. tax returns?

What types of investments do you have overseas?

Do you utilize a financial planner?

Do you have a CPA or EA?

Is your CPA or EA experienced in international tax?

Did your CPA or EA send you questions in writing asking about Foreign Accounts or Income?

Did you respond truthful to the CPA or EA?

Did you complete a schedule B?

Are you tax compliant in the country in which the accounts are maintained?

Did you have unreported income as well?
Filed Timely Tax Returns
It is important to note that you cannot file original tax returns with the Streamlined Domestic Offshore Procedures — only amended returns.
Streamlined Non-Willful vs. Lower Standards of Willfulness 
Willfulness does not mean intent.
There can be "lower" forms of willfulness, which do not require willful or intent — these additional willful standard are referred to as:
If you have any concern of willful vs. non-willful, It is crucial that you consult with an experienced Streamlined and Offshore Disclosure Lawyer before making any submission.
What is Willful Blindness?
Willful Blindness is a form of "deliberate ignorance." It is the concept that a person could readily obtain information, which if they did, would inform them that their actions could be criminal. Instead of seeking out the information, they "intentionally" avoid learning the information (aka burying their head in the sand).
What does Willful Blindness Mean?
It means you are "willfully" staying ignorant to a fact that would inform you that your actions are illegal.
Is Willful Blindness a Crime?
Yes. It is a substitute for willfulness. In other words, while you may have not intended to cause a crime, the fact that had you made yourself uninformed to the fact that your actions were illegal — takes you over the willfulness threshold. 
What is the Mens Rea of Willful Blindness?
The idea of Mens Rea of Willful Blindness is the idea that the knowledge of the crime is presumed, due to the intentional lack of knowledge on the part of the participant.
What is Deliberate Ignorance?
Deliberate ignorance is essentially a synonym for willful blindness.
Willful Blindness Law School 101 Definition
Outside of the world of FBAR Penalties, the willful blindness standard is nothing new.
Here's a typical example you learn in your first-year criminal law and procedures class:
David and his friends are hanging out in a seedy part of Tijuana. A Gentlemen approaches them and tells David and his two buddies that he will pay them each $1 million if they drive a car across the border.
None of the individuals ask the man why he is paying them that much to drive a vehicle for a few hours.  Clearly, they should have some questions, but the money is just too good.
Therefore, David and his friends avoid asking any questions, believing if they do not ask, then they cannot know what is in the car – and that will absolve them from liability.
When they get pulled over and the police discover 50 pounds of cocaine in the car, the fact that they "didn't know about the drugs" would not matter — since they were "willfully blind."
What is Reckless Disregard?
Reckless disregard is a lower standard of willful. It does not require intent, but rather behavior which shows the U.S. person could have known and/or could have filed the FBAR.
How do the Courts Define Reckless Disregard?
Reckless Disregard In offshore disclosure, essentially means: "I Could have known better."
The court in Bohanecs summarizes reckless disregard as:
"Although Defendants assert that "willfulness" encompasses only intentional violations of known legal duties, and not reckless disregard of statutory duties, no court has adopted that principle in a civil tax matter.




Where willfulness is an element of civil liability, the Supreme Court generally understands the term as covering "not only knowing violations of a standard, but reckless ones as well." Safeco, 551 U.S. at 57.




– Recklessness" is an objective standard that looks to whether conduct entails "an unjustifiably high risk of harm that is either known or so obvious that it should be known." Safeco, 551 U.S. at 68 (internal quotation marks and citation omitted).




– Several other courts, citing Safeco, have held that "willfulness" under 31 U.S.C. § 5321 includes reckless disregard of a statutory duty. See United States v Williams, 489 Fed.Appx. 655, 658 (4th Cir. 2012); United States v. Bussell, No. CV15-02034 SJO(VBKx), 2015 WL 9957826 at *5 (C.D. Cal. Dec. 8, 2015); see also United States v. McBride, 908 F.Supp. 2d 1186, 1204, 1209 (D. Utah 2012)."
IRS Form 14654 Streamlined Penalty Computation Example
Evaluate your Offshore & Foreign Accounts and Assets
There are many different accounts and assets that may be included in the computation.
Two of the most common are assets and accounts involving FATCA  (Foreign Account Tax Compliance Act) and FBAR (Report of Foreign Bank and Financial Account Form)
*Some assets and accounts may be excluded from the penalty-base.
Step 2: Compile the December 31st Balances
Compile the 12/31 balances on your Foreign Accounts, Insurance Policies and other 8938/FBAR qualified accounts for each year within the compliance period.
Step 3: Determine the proper exchange rate for each year
Determine the proper exchange rate for each year. There are various exchange rates you can use, such as the IRS exchange rates and Department of Treasury exchange rates.
Practice Pointer: Stay consistent with the source of exchange rates you used.
Step 4: Total or "Aggregate" the 12/31 balances
Total the 12/31 balances on your previously unreported Foreign Accounts, Insurance Policies and other 8938/FBAR qualified accounts (Value of Real Estate is not included for the Streamlined Program).
Step 5: Pick the Year that has the highest 12/31 balance
Pick the one-year that has the highest 12/31 balance (not highest max year balance, which is the standard for Traditional Voluntary Disclosure).
Step 6: Multiply the above-value by 5% (aka .05)
Example: Michael's highest year 12/31 aggregate balance in the six (6) year compliance period is 2017. In 2017 his 12/31 balances totaled $2,600,000. His penalty would be $130,000.
Streamlined vs. IRS Informational Reporting Form Penalties
People ask why would they want to pay a penalty "up-front."
The answer is relatively simple…leverage.
You are "leveraging" a smaller, up-front penalty now, to avoid a potential larger penalty later.
Here is a list of the different Offshore Penalties:
Hiring a Streamlined Filing Attorney
People Can be Whomever They Want to be Online
And that is the problem.
In recent years, we have had many clients come to us after being horribly represented by inexperienced tax counsel. While we are sure it is a problem in many fields, it seems to run rampant in IRS offshore voluntary disclosure.
These Attorneys 'manipulate' their past legal experiences, such as working for the IRS —  to make themselves sound more experienced than they are. You later find that they never worked as an attorney for the IRS, or even in the offshore disclosure department.  
The IRS has nearly 100,000 employees, and just being one of them does not make an attorney qualified to be an effective and experienced offshore voluntary disclosure tax attorney specialist.
IRS Offshore Disclosure is complex enough for experienced practitioners who focus exclusively in the area of law, never mind relative newcomers who are trying to handle more than just offshore voluntary disclosure as part of their everyday tax practice.
We know, because those cases usually end up on our door-step.  Examples of recent cases we had to takeover from less experienced Attorneys can be found by Clicking Here (Case 1) and Clicking Here (Case 2).
How to Find Experienced & Reputable Streamlined Disclosure Counsel
Nearly all the experienced Attorneys in this field will have 5 Main Attributes:
Board Certified Tax Law Specialist

Master's of Tax Law (aka LL.M.)

Dually Licensed as an Enrolled Agent or CPA

Around 20-Years of Private Practice experience

Extensive Litigation, Trial and related high-stakes experience.
Understanding How Tax Prep & Legal Fees Work in Offshore Disclosure
A summary of Offshore Disclosure Lawyer and Tax/Accountant Fees.
Offshore Disclosure — Flat-Fee, Full-Service
All Non-Willful cases should be Flat-Fee, Full-Service for both Tax and Legal.
*If you were willful in not submitting the FBAR, the submission and analysis is much different depending on whether the IRS has contacted you yet, if you are under investigation, etc. — and you should speak with experienced counsel.
Need a Second Opinion about going Streamlined?
Lately, with rumblings of the Streamlined Disclosure Program, aka Streamlined Voluntary Disclosure aka Streamlined Filing Compliance Procedures coming to an end, some younger and inexperienced attorneys are in disarray — and handing out terrible advice to make a quick buck — and putting clients at risk. 
If you are unsure about advice you received about the Streamlined Disclosure program, let Golding & Golding offer you a second opinion, with a reduced-fee initial consultation.
Contact 

Us

 Today; Let us Help You.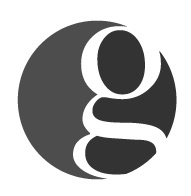 Golding & Golding: Our International Tax Lawyers practice exclusively in the area of
IRS Offshore & Voluntary Disclosure
. We represent clients in 70 different countries. Managing Partner, Sean M. Golding, JD, LL.M., EA and his team have represented thousands of clients in all aspects of IRS offshore disclosure and compliance during his 20-year career as an Attorney. Mr. Golding's articles have been referenced in such publications as the
Washington Post, Forbes, Nolo and various Law Journals nationwide
.
Sean holds a Master's in Tax Law from one of the top Tax LL.M. programs in the country at
the University of Denver
, and has also earned the
prestigious Enrolled Agent credential
. Mr. Golding is also a
Board Certified Tax Law Specialist Attorney
(A designation earned by Less than 1% of Attorneys nationwide.
)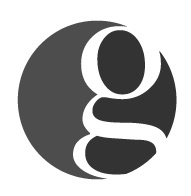 Latest posts by International Tax Lawyers - Golding & Golding, A PLC (see all)