Numbered Bank Accounts – IRS Risk of Overseas Anonymous Money
Numbered Bank Accounts – IRS Risk of Overseas Anonymous Money
Numbered Account Offshore: FATCA, FBAR & J5 & Hague expose hidden Numbered Accounts in Switzerland, Luxembourg, Panama, Singapore, Israel & More.
Numbered Bank Accounts & The IRS
Numbered accounts for U.S. Persons in foreign countries were much more common before the IRS got wind of them. 
They are called "numbered accounts," because they are not identified by the account holder (you) — but rather by an ID number.
The purpose was not necessarily for any illegal purposes — some people just wanted to put the money aside and forget about it for a while.
Technically, they are not illegal — but the IRS has been honing in on these accounts and issuing penalties against the account holders, if the IRS learns that the accounts have not been properly reported.
Over the past few years, we have helped many clients escape the wrath of the IRS, by safely getting into IRS Offshore Compliance aka (Offshore Amnesty) before the IRS discovered them.
How does the IRS Numbered Bank Accounts?
There are 5 easy ways the IRS can locate these accounts:
Offshore Numbered Accounts are Dangerous
One of the most important reasons why a numbered account is dangerous, is because if the IRS discovers your account before you have a chance to disclose, the IRS can allege an intentional misrepresentation by way of willful blindness — even if that is not the case.
In other words, when a person opens a bank account, the financial institution is tasked with sending the account holder ongoing information and statements about the account.
When a person opens a numbered account, the account holder name is intentionally disassociated from the account.
And, generally for a fee, the Foreign Financial Institution puts a hold on sending out any statements, or other account information to the account holder — and intentionally keeps the client in the dark.
How Does the IRS Find out About Your Numbered Account?
With the introduction of FATCA (Foreign Account Tax Compliance Act), a renewed interest in FBAR (Report of Foreign Bank and Financial Accounts), and various other tools at the U.S. Government's disposal (Hague Convention, Global enforcement initiatives, and J5 for example), it is becoming easier for the IRS to obtain U.S. Account Holder offshore account information.
Still, one of the most common ways for the IRS to obtain your bank account information (especially in Switzerland) is by the foreign institution volunteering the information by way of a deferred prosecution agreement.
Deferred Prosecutions and Numbered Accounts
Under a deferred prosecution agreement (which several Swiss institutions have entered into), the foreign financial institution volunteers your previously "Secret" or "Hidden" Account information to the IRS.
The IRS is then armed with enough information to show that you may have been willful in your failure to report the account information and/or pay tax on the income.
The IRS does not always immediately act on the information they receive on your foreign accounts.
They may wait until you are already under audit (aka reverse eggshell audit) – and put you in a serious jam.
If the matter is not handled properly, it may lead to a criminal investigation.
What if I am Out of Offshore Compliance?
If you are out of offshore compliance, the penalties can be severe. Therefore, you may consider entering the IRS offshore voluntary disclosure/tax amnesty, before it is too late.
What Should You Do?
Everyone makes mistakes. If at some point you discover that you should have been reporting your foreign income, accounts, assets or investments, the prudent and least costly (but most effective) method for getting compliance is through one of the approved IRS offshore voluntary disclosure programs.
Golding & Golding, A PLC
We have successfully represented clients in more than 1000 streamlined and voluntary disclosure submissions nationwide, and in over 70-different countries.
We are the "go-to" firm for other Attorneys, CPAs, Enrolled Agents, Accountants, and Financial Professionals across the globe.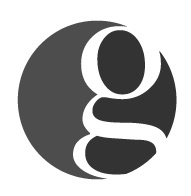 Golding & Golding: Our international tax lawyers practice exclusively in the area of
IRS Offshore & Voluntary Disclosure
. We represent clients in 70+ different countries. Managing Partner Sean M. Golding is a
Board-Certified Tax Law Specialist Attorney
(a designation earned by < 1% of attorneys nationwide.
). He leads a full-service offshore disclosure & tax law firm. Sean and his team have represented thousands of clients nationwide & worldwide in all aspects of IRS offshore & voluntary disclosure and compliance during his 20-year career as an Attorney.
Sean holds a Master's in Tax Law from one of the top Tax LL.M. programs in the country at
the University of Denver
. He has also earned the prestigious
IRS Enrolled Agent credential
. Mr. Golding's articles have been referenced in such publications as the
Washington Post, Forbes, Nolo, and various Law Journals nationwide
.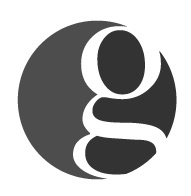 Latest posts by Golding and Golding, Board-Certified Tax Law Specialist (see all)