Were you Misled About the Streamlined Filing Procedures?
Were you Misled About the Streamlined Filing Procedures?
At Golding & Golding, we are one of the only IRS tax and law firms worldwide that specializes exclusively in offshore voluntary disclosure.
Ever since the introduction of the "stand alone" streamlined procedures back in 2014, many clients have chosen the streamlined path instead of traditional voluntary disclosure.
We have handled more than 1000 streamlined offshore and voluntary discourse cases.
Streamlined Program Cases are Complex
Since the requirements for the streamlined program are generally less onerous than traditional voluntary disclosure, it seems like every attorney with a few years of law experience under his or her belt, is suddenly an expert. 
Recent Case of Bad Streamlined Offshore Lawyering
The origin of this post was the result of a recent case referral.
We were referred a case from an individual who first used a small law firm that sent the client to a pre-selected, outside CPA.
The client (who was not properly advised by prior counsel) inadvertently communicated legal information during a "casual conversation" to the CPA.
The client is now being audited — and is at serious risk.
Golding & Golding has Already Fixed Many Cases from Inexperienced Counsel
Since we are called upon to resolve many of these cases, when the first attorney firm oversells and underperforms — we want to try to help nip this in bud.
Here are five (5) bad pieces of advice we hear too often:
Hiring an Outside Accountant Under False Pretenses of Kovel Protection
Kovel is rarely used in streamlined offshore cases. In almost all cases, experienced counsel will be dually-licensed as an Attorney/EA or Attorney/CPA — and the matter will be handled entirely in house by the lead attorney and his or her team.
Sending the client off to an outside CPA provides no protection to the accountant regarding the preparation of tax returns. Kovel is not statutory law, and can be rejected by the court.
When an Attorney sends a a client out to a CPA under Kovel, it puts the client at risk of diverging legal information to the outside CPA, which would have been otherwise protected if the same communication was made to the attorney.
As a result, the privilege is lost.
Unless it is an extremely rare case of a multi-jurisdictional, foreign accounting issue involving tens of millions of dollars and complex foreign/U.S. reconciliation issues — Kovel is not used.
Instead, the entire matter is handled in-house.
Devaluing the Importance of Advanced Tax & Law Credentials 
The most experienced attorneys in this field will generally have 3 main qualifications (in addition to many years of experience as a practicing attorney):
Board Certified Tax Law Specialist

Master's of Tax Law (LL.M.)

Dually-licensed as an Attorney/EA or Attorney/CPA
The only attorneys that claim being dually-licensed or having advanced credentials is not important, are attorneys who do not have these credentials. Sooner or later, those cases end up on our doorstep.
The best representation you can get in offshore disclosure is to hire a dually-licensed attorney/EA or dually CPA to represent you.
Why?
It provides cost effective representation, as well as reduces the chance of jeopardizing the attorney-client privilege.
Using Words such as "Criminal" or "Jail" during the Consultation
This is a form of fearmongering.
Making a streamlined disclosure has no criminal aspect to it. Even a traditional Voluntary Disclosure (VDP) is civil in nature.
If you are criminally investigated by the IRS, you retain a criminal attorney — but this is rare.
To date we have never had (nor do we know of any other experienced offshore disclosure lawyers) a client criminally investigated in the midst of an offshore disclosure.
Handling Your Cases in an Assembly-Line Fashion 
Each case is unique, and each case is different.
Most of the complicated issues involving offshore tax are hidden deep in the analysis. 
If an attorney is quoting you 5 to 10 hours to review, evaluate, analyze, strategize and prepare the entire package — there's a good chance that he or she will miss several key issues.
Embellishing Prior Streamlined and Offshore Disclosure Experience
It is important that you hire a firm that specializes exclusively in this area of law, and has handled several hundred submissions. That way, the attorney teams knows what to look for, and how to best approach your case.
When an attorney does not have this experience, they will embellish their streamlined disclosure experience — putting you at risk.
For example, they may claim to have worked at the IRS, only to find that they did not work at the IRS as an attorney. And, if they did work at the IRS as an attorney, it was not in the offshore disclosure department. 
There are roughly 100,000 employees at the IRS, and just being one of them does not do anything to help your case.
You can learn more about the different roles IRS personnel play in your case.
Stay Alert!
Understand that there is a lot of bad information out there. By making a streamline submission you are certifying information under penalty of perjury to the IRS.
It is not something to be taken lightly, and not something to trust to an inexperienced attorney.
Golding & Golding (Board-Certified Tax Law Specialist)
Golding & Golding represents clients worldwide in over 70-countries exclusively in Streamlined, Offshore and IRS Voluntary Disclosure matters. We have successfully completed more than 1,000 streamlined and voluntary disclosure submissions.
We are the "go-to" firm for other Attorneys, CPAs, Enrolled Agents, Accountants and Financial Professionals worldwide.
Less than 1% of Tax Attorneys Nationwide Are Certified Specialists
Sean M. Golding is one of less than 350 Attorneys (out of more than 200,000 practicing California Attorneys) to earn the Certified Tax Law Specialist credential. The credential is awarded to less than 1% of Attorneys.
Recent Golding & Golding Case Highlights
We represented a client in an 8-figure disclosure that spanned 7 countries.

We represented a high-net-worth client to facilitate a complex expatriation with offshore disclosure.

We represented an overseas family with bringing multiple businesses & personal investments into U.S. tax and offshore compliance.

We took over a case from a small firm that unsuccessfully submitted multiple clients to IRS Offshore Disclosure.

We successfully completed several recent disclosures for clients with assets ranging from $50,000 – $7,000,000+.
How to Hire Experienced Streamlined Counsel?
Generally, experienced attorneys in this field will have the following credentials/experience:
Board Certified Tax Law Specialist credential

Master's of Tax Law (LL.M.)

Dually Licensed as an EA (Enrolled Agent) or CPA

20-years experience as a practicing attorney

Extensive litigation, high-stakes audit and trial experience
Interested in Learning More about Golding & Golding?
No matter where in the world you reside, our international tax team can get you IRS offshore compliant. 
Golding & Golding specializes in Streamlined Filing Procedures. Contact our firm today for assistance with getting compliant.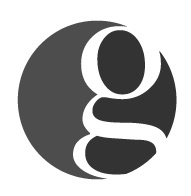 Golding & Golding: Our international tax lawyers practice exclusively in the area of
IRS Offshore & Voluntary Disclosure
. We represent clients in 70+ different countries. Managing Partner Sean M. Golding is a
Board-Certified Tax Law Specialist Attorney
(a designation earned by < 1% of attorneys nationwide.
). He leads a full-service offshore disclosure & tax law firm. Sean and his team have represented thousands of clients nationwide & worldwide in all aspects of IRS offshore & voluntary disclosure and compliance during his 20-year career as an Attorney.
Sean holds a Master's in Tax Law from one of the top Tax LL.M. programs in the country at
the University of Denver
. He has also earned the prestigious
IRS Enrolled Agent credential
. Mr. Golding's articles have been referenced in such publications as the
Washington Post, Forbes, Nolo, and various Law Journals nationwide
.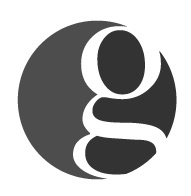 Latest posts by International Tax Lawyers - Golding & Golding, A PLC (see all)