Form 8938 Statute of Limitations (6501) – Extended Statute & Audit Risk
Form 8938 Statute of Limitations: Form 8938 is an IRS Form used to report specified foreign assets.
We have authored numerous articles on FATCA and Form 8938 — but one of the most common question we receive:
"How Long is Form 8938 Statute of Limitations."
When a client asks about Form 8938 Statute of Limitations, the main concern is:
"How Long does the IRS have to Audit me about Foreign Assets & Income?"
Form 8938 Statute of Limitations
The IRS Statute of Limitations for Form 8938 is "Extended" (Read:The IRS has more time than usual to audit you)
As provided by the IRS:
8938 Statute of Limitations
If you fail to file Form 8938 or fail to report a specified foreign financial asset that you are required to report, the statute of limitations for the tax year may remain open for all or a part of your income tax return until 3 years after the date on which you file Form 8938.
Extended Statute of Limitations (8938)
If you do not include in your gross income an amount relating to one or more specified foreign financial assets, and the amount you omit is more than $5,000, any tax you owe for the tax year can be assessed at any time within 6 years after you filed your return.

For this purpose, specified foreign financial assets include any specified foreign financial assets in which you have an interest without regard to the reporting threshold that applies to you and regardless of any exception from reporting a specified foreign financial asset on Form 8938.
Internal Revenue Code (IRC) 6501
As provided by the Internal Revenue Code, IRC 6501
(A) General rule
If the taxpayer omits from gross income an amount properly includible therein and
— (i) such amount is in excess of 25 percent of the amount of gross income stated in the return, or (ii)
such amount
— (I) is attributable to one or more assets with respect to which information is required to be reported under section 6038D (or would be so required if such section were applied without regard to the dollar threshold specified in subsection (a) thereof and without regard to any exceptions provided pursuant to subsection (h)(1) thereof), and
(II) is in excess of $5,000, the tax may be assessed, or a proceeding in court for collection of such tax may be begun without assessment, at any time within 6 years after the return was filed.
8938 – Additional Resources
There are many nuances and complexities to Form 8938. If you are interested, we have authored additional articles. Two important articles include:
Form 8938 Practice Point
Typically, the IRS does not start by going back six years. Rather, the IRS will audit you for three years and then depending on the facts and circumstances of your situation expand the audit another three years.
Therefore, if you happen to be out of compliance for prior years then — even if you decide not to go back and file returns in prior years — you should consider being in compliance for at least the three most current years with either the IRS Offshore Voluntary Disclosure Program or IRS Domestic Voluntary Disclosure Program.
Why? Because even if you are audited for three years and can pretty much show that you've done your best to be in compliance  for the last 3-years, the IRS agent may have no aforethought to believe he or she could go back another three years, because there would be no facts or circumstances in your current three-year audit that would lead the agent to believe they had reason to go back another three years (see Offshore Disclosure Options below).
5 Key Issues to Consider
The following are a list of Hidden Dangers regarding IRS Form 8938
Quiet Disclosure or Incomplete Disclosure
Many individuals who contact us have only recently learned about the Form 8938 filing requirements. In learning about the FATCA Form 8938, they realized that they missed the time to file the Form 8938, as well as the FBAR (Report of Foreign Bank and Financial Account) in current/prior years as well.
Instead of properly submitting to either the IRS Voluntary Disclosure Program or making a Reasonable Cause Submission – they go ahead and file the current year form 8938 properly — without prior year forms. This is a bad strategy because there are hidden dangers in form 8938. Moreover, by knowingly failing to report prior accounts, they have turned a non-willful situation into a Willful/Tax-Fraud scenario, which could land them in serious danger with the IRS, DOT, or DOJ.
Form 8938 – Did you Open the Account "This Year"
In completing form 8938, the form requests that you mark the box if the account was opened in the current year. Let's say the account was not opened in the current year, and therefore you do not mark the box. If you are audited in the future and did not meet the threshold for filing in prior years, then IRS inquiry would be no big deal on this issue.
BUT, if even though this is the first year you are reporting the account, you met the threshold requirement for reporting the account in prior years, then the IRS may further question you as to why you did not report the account in prior years on either a FATCA Form 8938 or FBAR (or submit to Voluntary Disclosure). 
If the IRS believes you were willful or reckless in failing to do so (and/or failed to get into compliance), then in a multi-year audit situation you may be subject to 100% penalty on the value of the accounts for willfully or recklessly failing to comply.
Form 8938 Asks you for "Income Generated by the Assets"
Form 8938 also asks you to complete how much Interest, Dividend, Capital Gain or Royalties you earned from these foreign accounts/assets. Most importantly is the Capital Gain issue. Specifically, if you had Capital Gain income in the current year, chances are you did not also purchase or acquire the asset in the current year.
If you did not purchase the asset in the current year, and you are audited, the IRS may inquire further…which can lead to questions as to why you did not report the asset in prior years and/or get into compliance properly. The same goes for Interest, Dividend, or Royalties; again, if you owned the asset(s) or account in prior years and therefore did not mark off that the accounts were opened or asset was acquired in the current year, it could lead to an IRS presumption that you were are also earning the same type of income in prior years only you did not report it — and subject you to extensive fines and penalties.
Form 8938 Asks you if you Filed a Form 5471
Four 5471 is a reporting form used for individuals who have a certain interest or ownership in a foreign corporation. In any year in which you are required to file a form 5471, you are not required to file a form 8938 as well.
But, if you mark off in the current year that you are filing a form 5471, it may lead the IRS to look at the 5471 (which requires you to identify when you obtained your interest in the Foreign Corporation).  If the IRS audits or examines you and learns that you have had the ownership in years prior, the penalties can be severe and start a $10,000 per year, per required 5471 form.
Form 8938 Asks you if you Filed a Form 8621
Form 8621 is used to report any interest you may have (even fractional interest) in a Passive Foreign Investment Company. Like the 5471, you are not required to file and 8938 for any asset in which the current year you are filing form 8621. The analysis of taxes and interest due under IRC 1291 et seq. and reported on Form 8621 are intense and beyond the scope of this article, but if you are curious or bored, you can find a complete analysis we prepared here.
Here's where it gets tricky and VERY DANGEROUS: While there is no specific financial penalty for failing to file a form 8621 (although monetary penalties may be enforced through the language of 8938), by failing to file the form your tax return is not considered complete and the statute of limitations does not begin to run. Therefore, your prior tax return will remain open indefinitely if it turns out that the IRS realizes you should have been filing 8621 information returns in prior years.
Form 8938 Non-Compliance 
If you are already out of tax compliance with the IRS for prior years involving foreign and offshore accounts, assets, investments, income, etc., one of the best methods for safely getting into compliance is through the IRS offshore voluntary disclosure programs.
Schedule a Form 8938 Reduced-Fee Consultation
We have handled more than 1000 disclosures, and have spoken with thousands more people regarding reporting foreign assets, accounts, investments and income to the IRS (OVDP, Traditional Voluntary Disclosure, Streamlined and Reasonable Cause).
Scheduling a reduced-fee consultation with our team is a highly-effective way for you to determine what your potential liability, strengths, and weaknesses will be when you decide to move forward with a streamlined disclosure to the IRS.
In addition, we help you weed out the online marketing scams, false advertising, and unnecessary fear mongering and scare mongering.
Need a Second Opinion on Foreign Asset Reporting?
Lately, with rumblings of the Streamlined Disclosure Program, aka Streamlined Voluntary Disclosure aka Streamlined Filing Compliance Procedures coming to an end, some younger and inexperienced attorneys are in disarray — and handing out terrible advice to make a quick buck — and putting clients at risk. 
We know how the bad the information is you are receiving.
Why?
Because those cases usually end up on our door-step, and it is getting worse than ever.
Examples of recent cases we had to takeover from less experienced Attorneys can be found by Clicking Here (Case 1) and Clicking Here (Case 2).
Contact

Golding & Golding

Today, We Can Help You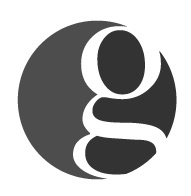 Golding & Golding: Our International Tax Lawyers practice exclusively in the area of
IRS Offshore & Voluntary Disclosure
. We represent clients in 70 different countries. Managing Partner, Sean M. Golding, JD, LL.M., EA and his team have represented thousands of clients in all aspects of IRS offshore disclosure and compliance during his 20-year career as an Attorney. Mr. Golding's articles have been referenced in such publications as the
Washington Post, Forbes, Nolo and various Law Journals nationwide
.
Sean holds a Master's in Tax Law from one of the top Tax LL.M. programs in the country at
the University of Denver
, and has also earned the
prestigious Enrolled Agent credential
. Mr. Golding is also a
Board Certified Tax Law Specialist Attorney
(A designation earned by Less than 1% of Attorneys nationwide.
)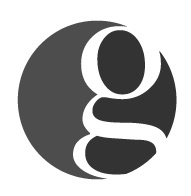 Latest posts by International Tax Lawyers - Golding & Golding, A PLC (see all)