FBAR Investigation (2019) – IRS Penalties & Offshore Account Amnesty:
FBAR Investigation: If the IRS is conducting an FBAR Investigation into your foreign accounts, it is something U.S. Taxpayers have to take seriously. The number of IRS investigations FBAR fraud, crimes or other errors is on the rise.
In addition, the number FBAR Penalties being issues also continues to rise, — and the penalties can be downright staggering.
For  some people, it may mean a 100% penalty in a multi-year audit examination.
Here are the basics:
FBAR Investigation
An FBAR Investigation occurs when an individual, trust, or entity fails to properly file an annual FBAR (Foreign Bank Account Reporting Form, aka Report of Foreign Bank and Financial Account Form) aka (FinCEN 114) — and the IRS launches an examination, audit or investigation of the matter
Penalties range from a civil penalty warning letter in lieu of penalty, all the way to criminal penalties.
FBAR Investigation Example (Case Study)
Michael is originally from India. He has numerous accounts in India and was aware of the fact that he was supposed to file the necessary forms. He first came to the United States in 2008 on an H-1B visa.
In early 2009, he was at a dinner party with friends from India, and learned that U.S. individuals (even those on still on Visa and who meet the Substantial Presence Test) are required to file taxes just as any US person would.
Thus, if Michael had any foreign accounts (which he did) he was required to report the information on an annual FBAR, as well as report the income.
Myth 1: Offshore Reporting is A New Phenomenon
While FATCA may not have come into existence until 2010, with enforcement in 2014, there have been laws on the books requiring the disclosure of foreign accounts for many years. In fact, FBAR reporting dates back to the 1970s.
Therefore, just because your CPA or Accountant may have just learned about FATCA, you still had a reporting requirement under many other different US laws. In other words, just because FATCA is new, does not make offshore reporting new as well.
Michael's Tax Professional Knows Less Than Michael
When Michael went to see his tax preparer for the first time, the taxpayer was relatively new. When the tax preparer asked Michael about his income, he never made any reference to foreign accounts, and Michael never volunteered the information to him.
Myth 2 – Your CPA is in IRS Trouble, Not You
In this particular situation, Michael was aware that he had a reporting requirement. The mere fact that his tax preparer did not ask him about foreign accounts does not absolve Michael from liability. In fact, it makes it worse because it clearly shows that Michael was willful, and knowingly did not disclose his foreign accounts or report the income.
Michael's CPA Learns About Foreign Account Reporting
By 2017 and with the new forms required under FATCA, it would be nearly impossible for tax preparers to not have some knowledge (or at least be aware) of foreign account reporting. In fact, the IRS has made offshore enforcement a key priority, and the exceedingly high penalties are reflective of the IRS' goal of catching and penalizing individuals.
When it's time for next year's tax returns, Michael's CPA sends Michael a questionnaire asking him to complete all necessary portions. In addition, it asks Michael he had any foreign accounts. Michael does not complete the questionnaire, although he did confirm to the CPA that he received it.
Since Michael did not return the questionnaire (which is not uncommon for clients in general), the CPA presumed that nothing had changed, and continued reporting Michael's US income based on the information Michael provided to him.
Myth 3 – Michael did not Actually "Lie" to the CPA
This is not true. Aside from making intentional misrepresentations to a tax professional there is the inverse, which is knowingly omitting key information from a tax professional. In other words, because Michael was aware that he had foreign accounts that he should have been reporting, but he never reported them – he is knowingly making an intentional misrepresentation to the tax preparer by proactively omitting the information (aka Willful Omission)
As such, the tax preparer is under false pretenses that Michael does not have any foreign accounts or foreign income, which is why he did not report it on the return.
Michael is Audited/Under IRS Examination
Michael returns home from a long day only to find a certified letter from the IRS. He opens it to learn that the Internal Revenue Service wants to Audit him.
As of now, the Audit has nothing to do with foreign accounts. Rather, Michael (who is a software engineer) also started a side consulting business, and tried to claim some unreimbursed expenses from his W-2 job through his consulting business. This is a typical red flag, and something the IRS frowns upon.
By embellishing his expenses, Michael was hoping to take more deductions through his consulting business than would not otherwise be available as a W-2 employee, which has the net effect of reducing his tax liability.
Michael Receives an IDR for ALL Income and Accounts
About a week prior to start of the examination, Michael's CPA (who agree to represent him in the audit) receives an IDR – Information Document Request. The request is about five pages, and asks questions including (a now standard question) whether Michael has any foreign bank accounts or other foreign money or income that he did not report.
When Michael CPA goes to confirm with Michael, Michael relents and explains to his CPA that he does have foreign accounts and income. Michael's CPA is understandably upset, and refuses to represent Michael at the audit. Moreover, now that the CPA will not represent Michael, Michael has to find new representation as well as worry about whether the IRS will ask Michael CPA about Michael's file.
There is No Attorney-Client Privilege with the CPA
We understand individuals make decisions about tax preparation/disclosure in-part based on the fees charged by the tax professional. And, the fees charged by a non-attorney are typically less expensive than an attorney. But that comes at a cost, and with a risk.
The risk being that the IRS has every right to ask the CPA for any documents or other information provided by Michael to the CPA, or by the CPA to Michael.  This is a major catastrophe, because now the IRS will learn that the CPA sent Michael a questionnaire that specifically asked whether Michael had foreign accounts, and Michael received it, but did not complete it. This could lead to Michael being held to be willful
Golding & Golding, A PLC
We have successfully represented clients in more than 1000 streamlined and voluntary disclosure submissions nationwide, and in over 70-different countries.
We are the "go-to" firm for other Attorneys, CPAs, Enrolled Agents, Accountants, and Financial Professionals across the globe.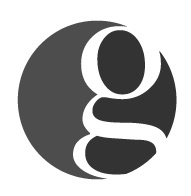 Golding & Golding: Our international tax lawyers practice exclusively in the area of
IRS Offshore & Voluntary Disclosure
. We represent clients in 70+ different countries. Managing Partner Sean M. Golding is a
Board-Certified Tax Law Specialist Attorney
(a designation earned by < 1% of attorneys nationwide.
). He leads a full-service offshore disclosure & tax law firm. Sean and his team have represented thousands of clients nationwide & worldwide in all aspects of IRS offshore & voluntary disclosure and compliance during his 20-year career as an Attorney.
Sean holds a Master's in Tax Law from one of the top Tax LL.M. programs in the country at
the University of Denver
. He has also earned the prestigious
IRS Enrolled Agent credential
. Mr. Golding's articles have been referenced in such publications as the
Washington Post, Forbes, Nolo, and various Law Journals nationwide
.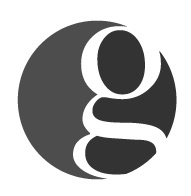 Latest posts by International Tax Lawyers - Golding & Golding, A PLC (see all)