FATCA India 2019 – IRS Foreign Account Reporting & Compliance Rules
FATCA India 2019 – IRS Foreign Account Reporting & Compliance Rules
FATCA India: Requirements for FATCA India are complex, including Tax disclosures of Fixed Deposits (FD), PPF, Demat, & Mutual Funds (Tax Specialist). The assets are reported on forms such as FBAR, 8938, 8621 (PFIC), Schedule B, Schedule D, and more.
What is FATCA India?
FATCA India refers to the Foreign Account Tax Compliance Act Agreement between the United States and India.
The Agreement (FATCA Agreement) is very complex, but at its core, promotes the voluntary reporting of Account Holders — India has become an active "reporting" country.
Therefore, FATCA compliance impacts both Residents and Non-Resident Taxpayers of India alike, who are considered "U.S. Persons" and have foreign accounts (in India and elsewhere outside of the U.S.)
The U.S. has entered into FATCA Agreements with more than 110 countries. It is a highly complex area of Tax Law and international Reporting.
We have represented hundreds of clients from India and have written numerous articles on how FATCA, FBAR, OVDP and IRS Offshore Voluntary Disclosure impacts India.
Did You Receive a FATCA Letter From an Indian Bank?
Ever since India signed and began enforcing the FATCA Agreement laws, the Banks and Foreign Financial Institutions in India have began actively reporting U.S. Taxpayers – with the initial contact being by either email and/or "FATCA Letter." 
The letter will ask about your U.S. Status, and may be accompanied by a W-9 or W-8 BEN.
If you have accounts at some of the major institutions, such as: ICICI, Axis, HDFC, State Bank of India or Bank of India — it is important to note that in accordance with FATCA (Foreign Account Tax Compliance Act), these banks are reporting U.S. Taxpayers to the U.S. Government.
India Banks and FATCA Reporting
We have represented numerous clients with accounts in Indian Banks — with unreported account balances in the millions. Many of our clients first contacted us after receiving a FATCA Letter from either ICICI, Axis, HDFC, State Bank of India or Bank of India.
It is very important that if you received a FATCA Letter from any Indian Bank, you take action before the IRS contacts you first and you lose the right to voluntarily disclosure your foreign account and income information. 
A FATCA Letter means serious business. If you are a U.S. Citizen, Legal Permanent Resident, or Foreign National subject to U.S. Tax and you received a FATCA letter, it is important you act quickly.
There are very strict time requirements in responding to a FATCA letter and the failure to do so can result in fines, penalties and even the forfeiture or downgrading of your foreign account.
Who is Required to Stay in FATCA India Compliance?
U.S. Taxpayers (U.S. Citizen, Legal Permanent Resident, or Foreign National/Visa Holder) may have a FATCA India reporting requirement, if the taxpayer has FATCA Asserts (specified foreign financial assets) located in various Foreign Financial Institutions (FFI) throughout India.
In other words, if you are a U.S. Taxpayer who resides in India, the United States or another country and have assets in India, then you may have a FATCA requirement to report your assets, investments, accounts and income to the IRS (Internal Revenue Service)
What Assets are Required to Be Reported under FATCA
There are many different types of assets that may need to be reported under the U.S. & India FATCA Agreement. This may include: Bank Accounts (Savings, NRO and NRE), Fixed Deposits, PPF, Demat, Mutual Funds, and Real Estate Income.
Common questions we receive, include:
Do I have to report my Foreign Mutual Funds?
Are all Indian Mutual Funds treated the same?
Is my PPF/EPF Reportable and Taxable?
Are Demat accounts reportable?
How do I report my Foreign Life Insurance Policy?
Do I pay tax on Fixed Deposits?
What if TDS payments were refunded?
Does the U.S. tax NRO and NRE the same?
Does the U.S. Tax my Foreign Rental Income?
Do I report India Rental Property to the U.S.?
What is FATCA?
Summary of FATCA Assets, Income, Accounts & Investments
We will summarize the more common issues involving the U.S., India, and FATCA.
Passive Income (Interest, Dividends, Capital Gains)
In general, passive income is taxable.
An "Unintentional" Tax Crime
Nine out of 10 times any potential crime committed by failing to report NRE and Capital Gains income on a US tax return is entirely by accident.
Example of a Common Situation:
An Indian foreign national relocates to the United States for work. The individual wants to provide money and resources for his or her family back in India and therefore opens up nonresident accounts in India. The account authorizes the nonresident to deposit money (Non-INR) into the account for the family back in India to access.
The family members back in India are most likely utilizing the interest for themselves.
Interest is Taxable and the Transfer is a "Gift"
Unfortunately, it does not matter who is using the interest income. In the above referenced example, the U.S. Resident is responsible for reporting the interest income on his or her US tax return because they earned the interest. Since it is the relatives of the U.S. Resident who receives the interest (unless beneficial ownership may be argued), the interest is still the responsibility of the US resident. the transfer from the US person to the relatives back in India is considered a "Gift."
**In other words, merely giving your parents or other relatives money back in India from an account that you own does not mean you are not responsible for US tax on that money
Fixed Deposits or Term Deposits
While the fixed deposit is not taxable in India, the same rules do not apply to the United States. In other words, the United States taxes Fixed Deposit interest income as it accrues.
But the Money is Re-invested?
The IRS does not care if the money is re-deposited, reinvested, or transferred into a new fixed deposit account (it is very common for a person to have one "customer number" and numerous fixed deposit accounts per customer number) – it is still taxable.
If you have not paid US tax on the earnings, or reported the accounts on an FBAR (Report of Foreign Bank and Financial Accounts), you could be subjected to very high Texas fines and penalties.
India NRO Accounts
Income earned in an NRO Account is taxable in the U.S.
The NRO account is a "Non-Resident Ordinary Rupee Account." This is the preferred account for individuals who do not reside in India (even if they are still Indian citizens).
The main purpose for an Indian citizen/nonresident of India for opening an NRO account is to manage income earned in India such as passive income or rental income. Therefore, the Non-Resident Indian can operate their NRO from outside of India (including depositing non-INR currency into the account) and provide access to the money to relatives and family in India.
Unfortunately, the U.S taxes NRO income, even if it never transferred to the U.S.
India NRE Accounts
Income earned in an NRE Account is taxable in the U.S.
The NRE account is a very popular tax savings account. The earned interest is not TDS (Not Tax Deducted at Source) — unlike and NRO in which the Indian Bank withholds taxes.
*The U.S taxes NRE income, even if it never touches U.S. soil.
Demat Accounts
Demat accounts are very popular in India.  The account is used to transition the physical share certificates into electronic securities, with the value being credited to the owner's "Demat" account.
There are many benefits to Dematerialization, including:
Reduced Risk of Fraud

Reduced Risk of "Losing" the Shares

Increased Ease of the Transaction Process

Reduced Cost (no "Stamp Duty")

Lack of "Risk" of having Paper Shares.
Are DEMAT accounts Reportable?
Yes. The reason why, is that a dematerialized account is an "Account." In other words, when a person has a foreign account, the account has to be reported on an annual FBAR statement (Report of Foreign Bank and Financial Accounts) and/or 8938 (Statement of Specific Foreign Assets).
Share certificates (the "actual" certificates, which are not held in an account) are not reported on an FBAR, but they do have to be reported on the 8938 – if the threshold requirement is met).
FBAR – Share Certificates Not Held in an Account are NOT reported
8938 – Share Certificates Not Held in an Account ARE reported.
Is my DEMAT a PFIC (Passive Foreign Investment Company)?
Generally, PFICs are highly frowned upon by the US, and the IRS will seize any opportunity it can to reclassify a foreign account as a PFIC — since it is a chance for the IRS to levy very high taxes and penalties against the individual.
The Taxpayer must use the "look-through rules" to asses PFIC status.  
Public Provident Funds (PPF)
The U.S. taxes the accrued, non distributed PPF income.
With a PPF, the money grows tax exempt for usually a period of 15 years. After 15 years has expired, that money has earned significant interest, and the account holder can withdraw the money. 
Since it is accrued, non-distributed income, it is taxable in the U.S.
*This is distinct from accrued gains in EPF.
Black Market Currency Issues
As many international tax professionals are aware, the value of the Rupee has dropped considerably in the past few years. For Example, in 2014 It would take someone 63.2 Rupees in order to purchase one US dollar. Looking back just a few years, in 2010 it would only require 45.7 Rupees to purchase one US dollar. This has led to black market currency exchange issues, and you have to be careful.
What If the IRS Finds Me First?
If the IRS finds you first and you are under audit or examination, you are disqualified from entering any of the programs. In addition, the IRS can issue severe fines and penalties against you.
What Can You Do?
Presuming the money was from legal sources, your best options are either the Traditional IRS Voluntary Disclosure Program, or one of the Streamlined Offshore Disclosure Programs.
Who Decided to Submit to Offshore Disclosure
What Types of Clients Do we Represent?
We represent Attorneys, CPAs, Doctors, Investors, Engineers, Business Owners, Entrepreneurs, Professors, Athletes, Actors, Entry-Level staff, Students, Former/Current IRS Agents and more.
You are not alone, and you are not the only one to find himself or herself in this situation.
What Type of Attorney Should I Hire?
IRS Voluntary Disclosure is a specialized area of law. An IRS Voluntary Disclosure is a complex undertaking. It requires the coordination of several moving parts, including strategy development, Tax Preparation, Legal Analysis, Negotiation and more.
Sean M. Golding, JD, LL.M., EA (Board Certified Tax Law Specialist)
IRS Offshore Disclosure is ALL we do.
Our Managing Partner, Sean M. Golding, JD, LLM, EA  earned an LL.M. (Master's in Tax Law) from the University of Denver and is also an Enrolled Agent (the highest credential awarded by the IRS, and authorizes him to represent clients nationwide.)
Mr. Golding and his team have successfully handled several hundred IRS Offshore/Voluntary Disclosure Procedure cases. Whether it is a simple or complex case, safely getting clients into compliance is our passion, and we take it very seriously.
He is frequently called upon to lecture and write on issues involving IRS Voluntary Disclosure.
Hiring an Offshore Disclosure Lawyer – 5 Types of Lawyers to Avoid
Beware of 

Copycat

 Law Firms
Unlike other attorneys who call themselves specialists or experts in Voluntary Disclosure but are not "Board Certified," we are absolutely dedicated to Offshore Voluntary Disclosure.
*Click here to learn the benefits of retaining a Board Certified Tax Law Specialist with advanced tax credentials.
4 Types of IRS Voluntary Disclosure Programs
There are typically four types of IRS Voluntary Disclosure programs, and they include:
Contact 

Us

 Today; Let us Help You.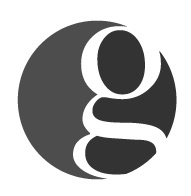 Golding & Golding: Our International Tax Lawyers practice exclusively in the area of
IRS Offshore & Voluntary Disclosure
. We represent clients in 70 different countries. Managing Partner, Sean M. Golding, JD, LL.M., EA and his team have represented thousands of clients in all aspects of IRS offshore disclosure and compliance during his 20-year career as an Attorney. Mr. Golding's articles have been referenced in such publications as the
Washington Post, Forbes, Nolo and various Law Journals nationwide
.
Sean holds a Master's in Tax Law from one of the top Tax LL.M. programs in the country at
the University of Denver
, and has also earned the
prestigious Enrolled Agent credential
. Mr. Golding is also a
Board Certified Tax Law Specialist Attorney
(A designation earned by Less than 1% of Attorneys nationwide.
)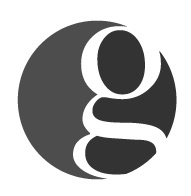 Latest posts by International Tax Lawyers - Golding & Golding, A PLC (see all)