High Income Non-filer Compliance Group – IRS High Income Non-filer
When people think of the words "high income non-filer," oftentimes, they conjure up visions of traveling on private planes, sippling bubbly. and enjoying the high-life.
The truth is, when the IRS uses the term "high income"  the IRS is not only referring to individuals who are making tens of millions of dollars of annual income as an I-Banker, or other financial industry positions. 
The term "High Income" is much more general — and does not always include million-dollar earners.
High Income Non-filer
Just as the term offshore does not mean a person has assets in the Bahamas or Switzerland, high income does not mean millions of dollars of income each year. 
In fact, if a person earns more than $100,000 dollars a year, they would generally be considered a high income nonfiler.
The IRS wants to crack down on high income non-filing, and has developed a specialized Group for enforcement.
High Income Non-filer Compliance Group
If you earn significant amounts of income each year and have not been filing your tax returns, the IRS may be targeting you for an audit, investigation, or examination.
See, the IRS is understaffed and under budget. Therefore, they have very limited resources — and have to direct these resources properly.
The two (2) main enforcement activities that seem to generate the most ROI for the IRS are:
High-Income Non-Filers

Offshore Compliance
Why Increased Enforcement?
One reason, is with the new whistleblower laws, the IRS has become more lenient in issuing rewards to people who turn in other people to the IRS.
Additionally, many high income non-filers also have offshore assets and investments.
The penalties against a high income filer who also has unreported foreign or offshore accounts, assets, investments, or income can be devastating.
High Income Non-filer Compliance Group
As provided by the IRS:
U.S. citizens and resident aliens are subject to tax on worldwide income. This is true whether or not taxpayers receive a Form W-2 Wage and Tax Statement, a Form 1099 (Information Return) or its foreign equivalents.




Through an examination treatment stream, this campaign will concentrate on bringing into compliance those taxpayers who have not filed tax returns.
Out of Compliance (Pre or Post-OVDP)
If you are out of IRS Offshore Compliance — either before or after submitting an OVDP — you have options.
Golding & Golding,

Board Certified in Tax Law
We have successfully represented clients in more than 1,000 streamlined and voluntary disclosure submissions nationwide and in over 70-different countries.
Golding & Golding is the "go-to" firm for other Attorneys, CPAs, Enrolled Agents, Accountants, and Financial Professionals across the globe.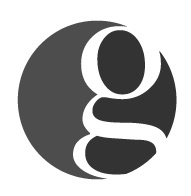 Golding & Golding: Our international tax lawyers practice exclusively in the area of
IRS Offshore & Voluntary Disclosure
. We represent clients in 70+ different countries. Managing Partner Sean M. Golding is a
Board-Certified Tax Law Specialist Attorney
(a designation earned by < 1% of attorneys nationwide.
). He leads a full-service offshore disclosure & tax law firm. Sean and his team have represented thousands of clients nationwide & worldwide in all aspects of IRS offshore & voluntary disclosure and compliance during his 20-year career as an Attorney.
Sean holds a Master's in Tax Law from one of the top Tax LL.M. programs in the country at
the University of Denver
. He has also earned the prestigious
IRS Enrolled Agent credential
. Mr. Golding's articles have been referenced in such publications as the
Washington Post, Forbes, Nolo, and various Law Journals nationwide
.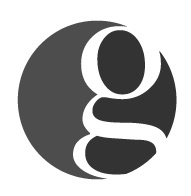 Latest posts by Golding and Golding, Board-Certified Tax Law Specialist (see all)