Form 5472 Penalties (2019) – Foreign Persons with an unreported Foreign Corporation, or Foreign-Owned U.S. Corporation may be penalized $25,000 per occurrence.
We can help!
Unlike the majority of forms an individual files with internal revolution's in order to get into compliance with international and offshore related matters, form 5472 is a bit different.
Form 5472 is required for foreign owned corporations engaged in a US trade or business, or a US corporation that is at least 25% foreign owned.
And, unlike many other of the international tax forms, the Penalties associated with form 5472 are higher than similar situated penalties for failing to file form 5471 or form 3520-A.
Form 5472 Penalties
Form 5472 penalties are tough.
A penalty of $25,000 will be assessed on any reporting corporation that fails to file Form 5472 when due and in the manner prescribed.




The penalty also applies for failure to maintain records as required by Regulations section 1.6038A-3.



Substantially Incomplete Form
Note. Filing a substantially incomplete Form 5472 constitutes a failure to file Form 5472.
In other words, when it is time for you file Form 5471 it is important that you perform a diligent and reasonable search for the information necessary, and that you complete the form properly.
That does not mean that form has to be perfect but if it appears to the IRS that it is substantially incomplete, it may result in the IRS rejecting the form and issuing the penalties indicated above.
Consolidated Group
If a consolidated group is filing, it is important to note that each member of the group must file a separate Form 5472 (if required), and that each member of the group can get hit with a separate $25,000 penalty.
Moreover, there's joint and several liability which means if the group was penalized a certain amount, that each member of the group is joint and severally liable for the total penalty of the group.
"Each member of a group of corporations filing a consolidated information return is a separate reporting corporation subject to a separate $25,000 penalty and each member is jointly and severally liable."



Failure More than 90 Days
If you continue non-compliance and more than 90 days passes, the IRS can turn around and issue an additional second penalty in the amount of $25,000.
"If the failure continues for more than 90 days after notification by the IRS, an additional penalty of $25,000 will apply. "



Criminal Penalties
It is important to note, that it is not common for the IRS to pursue criminal penalties regarding form 5472, unless the facts are egregious and would make the IRS to believe a true crime has been committed.
Still, the IRS reserves the right to pursue criminal penalties.
"Criminal penalties under sections 7203, 7206, and 7207 may also apply for failure to submit information or for filing false or fraudulent information."
Golding & Golding, A PLC
We have successfully represented clients in more than 1000 streamlined and voluntary disclosure submissions nationwide, and in over 70-different countries.
We are the "go-to" firm for other Attorneys, CPAs, Enrolled Agents, Accountants, and Financial Professionals across the globe.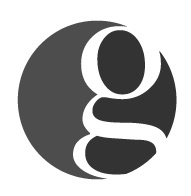 Golding & Golding: Our international tax lawyers practice exclusively in the area of
IRS Offshore & Voluntary Disclosure
. We represent clients in 70+ different countries. Managing Partner Sean M. Golding is a
Board-Certified Tax Law Specialist Attorney
(a designation earned by < 1% of attorneys nationwide.
). He leads a full-service offshore disclosure & tax law firm. Sean and his team have represented thousands of clients nationwide & worldwide in all aspects of IRS offshore & voluntary disclosure and compliance during his 20-year career as an Attorney.
Sean holds a Master's in Tax Law from one of the top Tax LL.M. programs in the country at
the University of Denver
. He has also earned the prestigious
IRS Enrolled Agent credential
. Mr. Golding's articles have been referenced in such publications as the
Washington Post, Forbes, Nolo, and various Law Journals nationwide
.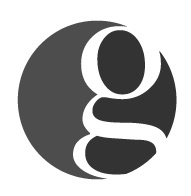 Latest posts by Golding and Golding, Board-Certified Tax Law Specialist (see all)