Taxpayer Guide U.S. Foreign Inheritance Tax & Overseas Estates 2019
Foreign Inheritance Tax: The IRS rules on foreign inheritance tax is complex. Whether or not a foreign inheritance is taxable will depend on various different factors. The concept of Foreign Inheritance Tax has many nuances to it.  U.S. Taxes on gifts and/or inheritance from abroad requires a detailed analysis.  This is because when dealing with foreign inheritance, there are several moving parts, including:
U.S. situs

Foreign situs

U.S. inheritance tax laws

Foreign country tax laws
Whether or not a person has to pay U.S. tax on money or assets they received from a foreign inheritance is a very common question.  We will review the basics of tax and reporting.
Foreign Inheritance Tax 
Usually, there's a very simple answer, which is that you do not pay tax on the receipt of a foreign inheritance. In general, the U.S. does not tax an inheritance solely because it is foreign.
-If a Foreign Person has U.S. property, there may be inheritance tax on the U.S. assets (situs)
-If a Foreign Person has U.S. property, there is no inheritance tax BUT, the U.S. person recipient may have to file a Form 3520 (reporting requirement)
Why Is There No U.S. Tax?
The United States follows an estate tax model. That means, that it is the estate that is being taxed and not the inheritance.
Stated another way, it is the money of the person who passed away which is being taxed, and not the actual recipient's portion of the money that is being taxed.
Therefore, if a non-US person (let's say a citizen of Taiwan) who has no U.S. status and no U.S. situs passes away and leaves a U.S. person $40 million worth of foreign assets, investments, etc.. then the IRS has no right to tax the assets, etc. of the foreign person, because the foreign person has no relation to the United States.
Likewise, the recipient is not taxed directly on the inheritance. The federal government does not have an inheritance tax, (although some states still do have an inheritance tax), so you'll want to check with your particular state's estate tax rules.
All pretty good news, unless the person who passed away also had U.S. situs…
U.S. Situs Changes the Rules
In the prior example above, the person who passed away (a.k.a. the decedent) did not have any U.S. situs, such as land. But let's say that person also had $3 million worth of US real estate.
Let's also presume that person did not properly place the land into a trust or other asset protection entity, and that the person presumably owned property directly. When a foreign person (non U.S. Citizen or Resident) owns US property, the default rule when he or she passes away is that only the first $60,000 is exempted from estate tax. This is a far cry from the exemption amount for US persons, which is roughly $5.5 million.
In this situation, if the foreign person decedent also had $3 million of U.S. situs, then any amount over $60,000 may be taxed at 40%.
Therefore, while the foreign assets would pass tax-free, the U.S. situs would be taxed at 40% — which is nearly $1.2 million.
Inheriting Foreign Assets
If you have inherited foreign assets or accounts, it is important that you remain in IRS tax compliance. As you may or may not be aware, the IRS has made international tax enforcement a key priority. And, as a result of the inheritance, you may now have an International Informational Return filing requirement.
Moreover, the penalties associated with failing to remain in compliance are brutal, and can often reach 100% value in a multi-year audit situation in which the IRS believes you are willful.
What Can You Do?
Presuming the money was from legal sources, your best options are either the Traditional IRS Voluntary Disclosure Program, or one of the Streamlined Offshore Disclosure Programs.
We Specialize in Safely Disclosing Foreign Money
We have successfully handled a diverse range of IRS Voluntary Disclosure and International Tax Investigation/Examination cases involving FBAR, FATCA, and high-stakes matters for clients around the globe (In over 65 countries!)
Whether it is a simple or complex case, safely getting clients into compliance is our passion, and we take it very seriously.
Who Decides to Disclose Unreported Money?
What Types of Clients Do we Represent?
We represent Attorneys, CPAs, Doctors, Investors, Engineers, Business Owners, Entrepreneurs, Professors, Athletes, Actors, Entry-Level staff, Students, Former/Current IRS Agents and more.
Golding & Golding, A PLC
We have successfully represented clients in more than 1000 streamlined and voluntary disclosure submissions nationwide, and in over 70-different countries.
We are the "go-to" firm for other Attorneys, CPAs, Enrolled Agents, Accountants, and Financial Professionals across the globe.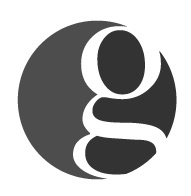 Golding & Golding: Our international tax lawyers practice exclusively in the area of
IRS Offshore & Voluntary Disclosure
. We represent clients in 70+ different countries. Managing Partner Sean M. Golding is a
Board-Certified Tax Law Specialist Attorney
(a designation earned by < 1% of attorneys nationwide.
). He leads a full-service offshore disclosure & tax law firm. Sean and his team have represented thousands of clients nationwide & worldwide in all aspects of IRS offshore & voluntary disclosure and compliance during his 20-year career as an Attorney.
Sean holds a Master's in Tax Law from one of the top Tax LL.M. programs in the country at
the University of Denver
. He has also earned the prestigious
IRS Enrolled Agent credential
. Mr. Golding's articles have been referenced in such publications as the
Washington Post, Forbes, Nolo, and various Law Journals nationwide
.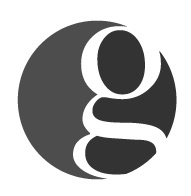 Latest posts by Golding and Golding, Board-Certified Tax Law Specialist (see all)