FBAR Filing Deadline 2019 – October 2019 | IRS FBAR Filing Deadline
FBAR Filing Deadline: The common situation, is that you have foreign accounts, but nobody told you they were supposed to be "reported" to the IRS.
You had the accounts for many years, all the money is legally sourced, and you are not an offshore money launderer.
FBAR Filing Deadline 2019
The deadline for Filing FBAR is on automatic extension. That means you have until October 2019 to file your 2018 FBAR. 
But, what happens to all those pesky prior year FBARs you never filed?
What's the harm in just going back and filing past FBARs, or starting now to "file forward"? 
Late FBAR & Quiet Disclosure
Taxpayers who submit amended or original tax returns or FBAR (quietly) to the IRS by not submitting through Offshore Tax Amnesty, violate U.S. tax law.
As a result, the person has committed an IRS Tax violation or crime.
Two important takeaways:
Do Not go back and "Mass-File" prior year FBARs
Do Not Just start "Filing Forward"
Why? Because it is considered a "Quiet Disclosure."
Rather, there are various safe and effective methods for getting into IRS compliance (see below). But first, let's take a look at what the Quiet Disclosure is, and why it is so dangerous.
IRS Quiet Disclosure Filing Forward
This is a situation in which you just begin filing forward in the current year.
IRS Quiet Disclosure Example of Filing Forward
Peter is from Taiwan. He has foreign accounts and assets in Taiwan, Hong Kong, United Kingdom and Australia.  All of the accounts and assets were legally obtained, and preceded his arrival in the United States. He had been filing returns timely, with a local accountant (who never mentioned international tax and reporting).
Therefore, when Peter retained a new CPA, it came as a shock and surprise to him that all of his foreign information was required to be reported in the previous years. This was true from Peter's first year as an H-1B, because he met the Substantial Presence Test.
Peter's new CPA doesn't want to lose the business, so instead of referring him to a Tax Law Specialist and apply for offshore voluntary disclosure, he begins filing Peter's documents on a "Filing-Forward" basis.
This is considered an intentional omission prior-year reporting, and it is illegal.
IRS Quiet Disclosure Previous Year Multi-Year Tax Return Filing & Example
Expanding upon the same example from above, Peter does not feel comfortable just filing forward. He's done enough research to know that this is considered wrong.
Unfortunately, English is Peter's second-language and he doesn't completely understand that the CPA is recommending he go back and just file prior year tax returns, FBAR, and information returns – without submitting to offshore voluntary disclosure.
Peter believes that the CPA is doing everything proper. Instead, the CPA simply goes back and files multiple years worth of amended returns, without explaining properly the different voluntary disclosure procedures.
*Peter should speak with an experienced specialist to evaluate his options.
What are the Different Type of FBAR Penalties
Not all FBAR Penalties are the same. Sometimes, the IRS penalties for unfiled or late FBARs are bad, and sometimes, well…they're not so bad. You may even receive a Warning Letter in Lieu of Penalty. It jut depends on the different facts and circumstances of your situation
FBAR Penalties can be Civil or Criminal. They can then be broken down further, but the threshold question, is whether the IRS will get you for Civil (money) or Criminal (money, and worse).
Civil FBAR Penalties
Civil FBAR Penalties are limited to monetary penalties. A civil FBAR Penalty is a penalty that is focused on monetary fines or warning letters (waivers) — without any risk of criminal investigation or prosecution.
| U.S. Code citation | Civil Monetary Penalty Description | Current Maximum |
| --- | --- | --- |
| 31 U.S.C. 5321(a)(5)(B)(i) | Foreign Financial Agency Transaction – Non-Willful Violation of Transaction | $12,921 |
| 31 U.S.C. 5321(a)(5)(C) | Foreign Financial Agency Transaction – Willful Violation of Transaction | Greater of $129,210, or 50% of the amount per 31 U.S.C.5321(a)(5)(D) |
| 31 U.S.C. 5321(a)(6)(A) | Negligent Violation by Financial Institution or Non-Financial Trade or Business | $1,118 |
| 31 U.S.C. 5321(a)(6)(B) | Pattern of Negligent Activity by Financial Institution or Non-Financial Trade or Business | $86,976 |
Penalties for Civil FBAR can be Broken down into two (2) categories:
Willful FBAR Penalties

Non-Willful FBAR Penalties
Non-Willful FBAR Penalties
These FBAR Penalties are typically the least severe penalties. An FBAR non-willful penalty is a "lower-level" penalty for not filing the FBAR. The non-willful penalties can be high, BUT, typically they are not as high as willful penalties.
Willful FBAR Penalties and (Reduced) Willfulness
The Willful FBAR Penalty is typically more severe. An FBAR Willful Penalty is penalty for acting willful, willfully blind, or with reckless disregard in not filing the FBAR. We have provided detailed explanations and analyses in our free International Tax Law library about these different terms, and what they mean.
Criminal FBAR Penalties
Criminal FBAR Penalties may include monetary penalties and incarceration. This is when the IRS refers the matter to the Department of Justice (DOJ) or other 3 letter government faction for criminal investigation and possible prosecution. These are not very common, but unfortunately they are on the rise.
U.S. Code citation
Criminal Violation & Description
Criminal Penalty

31 C.F.R. §103.59(b)

Willful – Failure to File FBAR or retain records of account

Up to $250,000 or 5 years or both

31 C.F.R. §103.59(c)

Willful – Failure to File FBAR or retain records of account while violating certain other laws

Up to $500,000 or 10 years or both

31 C.F.R. §103.59(c)

 

Knowingly and Willfully Filing False FBAR

$10,000 or 5 years or both

Civil and Criminal Penalties may be imposed together. 31 U.S.C. § 5321(d).

See Statutes

See Statutes
A few important considerations:
Additional Questions we Receive about FBAR Penalties
Here are some more of the common questions we receive about FBAR Penalties.
Any Changes in FBAR Penalties 2018 or FBAR Penalties 2019?
There has been increased enforcement, with three very important updates:
Courts are holding that willful penalties are not limited to $100,000 per year.

Courts are holding that non-willful penalties are not limited to $10,000 per year; and

There has been an increase in willful penalties and criminal investigations.
Golding & Golding, A PLC
We have successfully represented clients in more than 1000 streamlined and voluntary disclosure submissions nationwide, and in over 70-different countries.
We are the "go-to" firm for other Attorneys, CPAs, Enrolled Agents, Accountants, and Financial Professionals across the globe.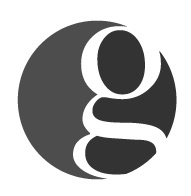 Golding & Golding: Our international tax lawyers practice exclusively in the area of
IRS Offshore & Voluntary Disclosure
. We represent clients in 70+ different countries. Managing Partner Sean M. Golding is a
Board-Certified Tax Law Specialist Attorney
(a designation earned by < 1% of attorneys nationwide.
). He leads a full-service offshore disclosure & tax law firm. Sean and his team have represented thousands of clients nationwide & worldwide in all aspects of IRS offshore & voluntary disclosure and compliance during his 20-year career as an Attorney.
Sean holds a Master's in Tax Law from one of the top Tax LL.M. programs in the country at
the University of Denver
. He has also earned the prestigious
IRS Enrolled Agent credential
. Mr. Golding's articles have been referenced in such publications as the
Washington Post, Forbes, Nolo, and various Law Journals nationwide
.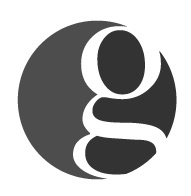 Latest posts by International Tax Attorney (Specialist) Offshore Asset & Account Disclosure (see all)