2020 Summary of Important FBAR Cases & Court Rulings
If you want to see how bad FBAR Penalties can be, you just have to research FBAR Penalty Cases to get an idea of how ridiculous FBAR Enforcement has become.
What are some Key FBAR Penalty Cases?
Despite all of the fear mongering and scaremongering you will undoubtedly come across in your online journey to learn about FBAR penalty cases, the penalties for non-reporting of foreign accounts can actually be pretty bad.
Common Question involving FBAR Cases & Penalties:
How do courts rule in FBAR cases?

Does the court always issues willful penalties?

How much are willful penalties?

Do courts put people in jail for FBAR?
FBAR Case Rulings
Not every FBAR Penalty case results in willful penalties or criminal prosecution. With proper intervention via IRS Voluntary Disclosure/IRS Tax Amnesty, you may be able to limit, reduce or even avoid FBAR penalties altogether.

FBAR Penalties are Not Usually Criminal
Oftentimes, the result of FBAR penalties will be monetary fines. And, while the amount of the fine may far exceed any potential foreign account violation you may have committed, it still beats 10 years in prison.
Even FBAR civil willfulness penalties, which can be very severe, does not amount to a criminal violation.  While people will refer to willful penalties as being "criminal-like" due to the amount of penalties that can be issued, it does not make you a criminal.
Are you in FBAR Trouble? (Board-Certified Tax Law Specialist)
Our FBAR Lawyers specialize exclusively in FBAR and Offshore Disclosure. We have clients worldwide in over 70-countries. Golding & Golding has successfully completed more than 1000 streamlined disclosure submissions.
Our Team Lead is a Board-Certified Tax Law Specialist (Less than 1% of Attorneys nationwide) and Enrolled Agent, with a Master's of Tax Law (LL.M.)
Safely Report Foreign Accounts – Golding & Golding
Mr. Golding leads his team in each and every case we accept for submission.
FBAR Cases – 5 Recent Cases
To try to help better put FBAR penalties into perspective for you, we will provide you a summary of how the courts have ruled on certain FBAR cases — so you can better assess whether your facts would results in a willful penalty for non-willful penalty.
Case: Williams (III)
Williams Holding Summary
If a person sign the tax return, marks "No" on Schedule B, Question 7 and the facts otherwise show that the person acted fraudulently regarding their taxes, the court can impute willfulness without any true intent to not report foreign counts.
Why is Williams Important?
The Williams case is one of the most important cases involving FBAR violations, because it essentially establishes that intent is not necessary to prove willfulness. In Williams, the taxpayer has opened up some Swiss bank accounts, deposited $7 million in discounts, which earned significant interest income — but the interest was not included on his tax return.
As with the recent Manafort case, Williams' CPA has provided him within organizer asking whether he had any individual ownership or signature authority over any foreign accounts, and he put "No". Later, he disclosed the information to the IRS and indicated that he had foreign accounts.
Williams had some other issues with his taxes (and the apparent inability to tell the truth), and ended up pleading guilty to certain tax crimes. It was not until 2007 that he ended up filing this past FBARs for the prior years (1993-2000).
Initially, the IRS held that Williams should have to pay to civil penalties each in the amount of $100,000.  Williams never paid these penalties and as a result the IRS filed a lawsuit in order to collect the money.
District Court
At the District Court level become the judge found in favor of  Williams. The court held at the IRS did not meet its burden of showing that Williams acted willfully. The court concluded that there was no motivation to intentionally conceal the accounts because the IRS was already aware the account.
Fourth Circuit Reverses
The fourth circuit reversed the District Court's holding and found that Williams had willfully violated FBAR requirements.  The court concluded that even if Williams' actions were reckless conduct (and not actual "intent"), recklessness establishes willfulness in accordance with FBAR related violations. 
Essentially, the court held that Williams signed his return, identified "No" on schedule B and already admitted to various tax crimes – and when looking at the totality of the circumstances — Williams would be hard-pressed to show this conduct was not at least reckless.
The court then concludes that reckless conduct equates to form of willfulness and Willful FBAR Penalties are issued.
Case: Mcbride
McBride Holding Summary
The government does not need to show intent in order to prove willfulness in the context of FBAR Penalties. Rather, the government must only show reckless conduct, and reckless conduct includes willful blindness, even without direct evidence of willfulness.
Why is McBride Important?
McBride is an important case because it further reduces the threshold for the U.S Government to have to show that a person was willful in order for the IRS to enforce willful FBAR Penalties.  In McBride, taxpayer worked for a company that manufactured products overseas. The product became successful, and the company entered into various contracts around the world.
At all relevant times coming McBride had denied having any ownership for signature authority over any foreign accounts (even though he did), and he did not update his accountant regarding the foreign accounts.
Taxpayer found himself under investigation by the IRS for related matters, and instead of cooperating with the IRS, McBride denied all of the governments allegations, failed to cooperate with the IRS, and failed to submit FBARs.
The court referred back to the Williams case and agreed that willfulness in the context of FBAR violations is more than just willfulness; it also includes reckless behavior. Moreover, the Court essentially imputes a level of constructive knowledge to the taxpayer regarding the filing (the duty to file) the FBAR.
Namely, that since McBride sign the tax returns, it would be a constructive knowledge about the contents within the returns – and this would include the content to schedule B, which McBride identified "No," that he did not have any foreign counts.
*In addition, it should also be noted that the court agreed that the preponderance of the evidence was the proper burden of proof – despite the IRS memo showing that even the IRS believed it should be "clearing convincing evidence" – similar to proving tax fraud.
Case: Bohanec
Bohanec 

Holding Summary
As with the prior, the court again confirms that reckless disregard this efficient the Government to meet the burden of willfulness, and the Government must only meet the preponderance of the evidence standard, and not clear convincing evidence.
Taxpayers had applied for OVDP and were initially approved for preclearance, but were later rejected because they had been untruthful on their OVDP application and subsequent filings.
Namely, they had not reported the true nature of the foreign deposits, had not reported all of the accounts in their disclosure (aka they did not make a "Full Disclosure) and overall did not tell the truth in their OVDP application; in other words, they selectively reported the money and accounts they wanted to – which is enough to get an applicant rejected or dismissed from OVDP/OVDI.
The Ninth Circuit case of U.S. v. Bohanec, the District Court held that the burden of proving a person was willful for financial penalties is met when a person is found to be in reckless disregard of filing FBAR forms (less than intent or deliberate actions taken), and the government's burden is less than clear and convincing evidence.
As a result, the court concluded that the Taxpayers were willful and subject to willful penalties.
*This case essentially confirms the prior two cases and further illustrates the trend of reducing the U.S. Government's burden in or to prove FBAR willfulness.
Case: Garrity
Garrity Holding Summary
The Government can provide Reckless Disregard to establish willfulness and the standard of proof is the preponderance of the evidence.
In the current case, Plaintiff filed this suit to reduce to judgment a civil penalty the Internal Revenue Service assessed against Paul G. Garrity, Sr., under 31 U.S.C. § 5321(a)(5), for his alleged willful failure to report his interest in a foreign account he held in 2005, in violation of 31 U.S.C. § 5314.
More specifically, the U.S. Government is seeking collection from Mr. Paul G. Garrity, Sr.'s estate.
The Government filed this action on February 20, 2015 to collect an outstanding civil penalty, known as the Report of Foreign Bank and Financial Accounts ("FBAR") penalty, from the estate of Mr. Garrity, Sr., who died in 2008.
The Government had assessed the penalty against Mr. Garrity, Sr. for his allegedly willful failure to timely report his financial interest in, and/or his authority over, a foreign bank account for the 2005 calendar year, as required by 31 U.S.C. § 5314
and its implementing regulations. (ECF No. 1.)
An Important Takeaway – Money is Money
Even though the amount of money was possibly more than the taxpayer would be liable if it were Tax Fraud, the court concluded that even a lot of money does not raise the burden of proof.
The court provided: That Defendants may be liable for a substantially larger sum of money for a willful FBAR violation than if the Government had pursued a civil tax fraud action does not warrant a higher standard of proof, but that it is the type of interest or right involved that triggers a higher standard of proof, not the amount in controversy; courts have not viewed cases involving "even severe civil sanctions" to implicate "important individual interests or rights" to warrant a higher standard of proof.
Case: Bussell
Bussell Holding Summary
Despite the fact that in this case the Willful FBAR penalties exceeds $1 million, that in the end FBAR penalties (even willful), are just monetary penalties, and therefore the preponderance of the evidence standard of proof is proper.
Another import aspect of Bussell, is to give you an idea of what arguments are destined to fail on appeal, and that the Supreme Court refuses to hear the matter regarding what constitutes FBAR Penalties.
Background
"In June 2013, the IRS assessed an approximately $1.2 million penalty against Bussell for failing to disclose her financial interests in an overseas account on her 2006 tax return, which she was required to report in 2007. Bussell did not pay the penalty, and the government filed suit. Bussell previously had been criminally charged for concealing financial assets in 2002. On appeal, Bussell admits that she willfully failed to disclose her financial interests in her overseas account on her 2006 tax return."
To give you an idea of what a legal "Hail Mary" looks like, here are Bussell's arguments for a penalty waiver (as taken from the court appeals ruling)
1. First, Bussell contends that the IRS's penalty against her violates the Eighth Amendment Excessive Fines Clause. Bussell bears the burden to prove that the fine against her violates the Constitution. See United States v. $132,245.00 in U.S. Currency, 764 F.3d 1055, 1058 (9th Cir. 2014) (explaining that the claimant has the burden of establishing that the forfeiture is grossly disproportional to the offense)//Bussell has failed to carry her burden to establish that the penalty is grossly disproportional to her offense. 2
2. Bussell also asserts that the government violated the statute of limitations by failing to bring its claim earlier. The applicable statute of limitations is six years. 31 U.S.C. § 5321(b)(1). Because Bussell failed to disclose her financial interests in 2007, the statute of limitations began to run at that time. The IRS assessed a penalty against Bussell within the statutory period in June 2013, and the government's claim against Bussell is connected to that assessment. Therefore the government did not violate the statute of limitations. 
3. Bussell next asserts the assessment against her violated her due process rights because the government could have brought the claim against her earlier. Because the government's claim is connected to Bussell's failure to report assets in 2007, the government could not have brought its claim before 2007, and, as explained above, the government brought its claim within the statute of limitations. Therefore Bussell is not entitled
4. Because the Ex Post Facto clause does not apply to civil statutes unless they have a punitive purpose or effect, see Smith v. Doe, 538 U.S. 84, 92 (2003), it is not applicable here. 
5. Bussell also asserts that she has received "multiple punishments" for the same underlying offense. Even if the funds at issue here were traceable to the funds at issue in her criminal prosecution, the offense here, failing to report her foreign bank account on her 2006 tax return, was unrelated to her criminal conviction.
6. Bussell suggests that the IRS abused its discretion in calculating the penalty amount, and that the district court committed legal error by not engaging in analysis of the reasonableness of the penalty. Because the district court reviewed Bussell's penalty when it reduced it, and the assessment is consistent with the limits set by Congress, see Mackby, 339 F.3d at 1017–18 (explaining the penalties available under the False Claims Act, 31 U.S.C. §§ 3729–3733), Bussell has not shown that the district court erred in reviewing the assessment against her.
7. Bussell next argues that the government's claim is barred by laches. Bussell offers no authority for applying laches against the government in this context. Generally, the United States "is not bound by . . . laches in enforcing its rights." Chevron, U.S.A., Inc. v. United States, 705 F.2d 1487, 1491 (9th Cir. 1983); see Costello v. United States, 365 U.S. 265, 281 (1961) (noting that the 5 Court has "consistently adhered" to the principle that "laches is not a defense against the sovereign"). Therefore, Bussell's laches defense is inapplicable here.
8. Lastly, Bussell argues that introduction of banking evidence at the district court violated an international treaty between the United States and Switzerland. Because Bussell has not shown that the treaty she relies on creates an enforceable right, see United States v. Mann, 829 F.2d 849, 852 (9th Cir. 1987), Bussell is not entitled to relief under this theory.
On Apr. 30, 2018, the Supreme court refused to review the Ninth Circuit's decision. Accordingly, that decision is now final.
Case: Bedrosian
This is an example of a case in which the court found the taxpayer was non-willful. The underlying facts are a bit convoluted. Essentially, what seems to have happened is that the taxpayer wanted to fix the problem and wanted to submit to OVDI.
Bedrosian attempted to enter OVDI, but didn't want to pay the penalty, but was recommended by IRS agent to opt out. His OVDI was rejected but he was audited anyway, and the examiner determined he was non-willful.  Thereafter, a different agent determined he was willful (without examining the taxpayer) and issues willful FBAR Penalties.
Bedrosian disputed the amount, and the court ultimately ruled In his favor. The court determined that it is unclear that Bedrosian intended on defrauding the US government.
Non-Compliance with U.S. Tax Law
Whether it is because you did not you had to report foreign accounts, thought you were below the threshold for filing, did not realize non-bank accounts were required to be reported, and/or have other unreported income, accounts, investments or assets – we can help.
What Can You Do?
Presuming the money was from legal sources, your best options are either the Traditional IRS Voluntary Disclosure Program, or one of the Streamlined Offshore Disclosure Programs.
Golding & Golding, A PLC
We have successfully represented clients in more than 1000 streamlined and voluntary disclosure submissions nationwide, and in over 70-different countries.
We are the "go-to" firm for other Attorneys, CPAs, Enrolled Agents, Accountants, and Financial Professionals across the globe.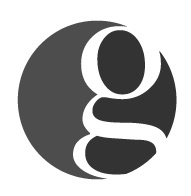 Golding & Golding: Our international tax lawyers practice exclusively in the area of
IRS Offshore & Voluntary Disclosure
. We represent clients in 70+ different countries. Managing Partner Sean M. Golding is a
Board-Certified Tax Law Specialist Attorney
(a designation earned by < 1% of attorneys nationwide.
). He leads a full-service offshore disclosure & tax law firm. Sean and his team have represented thousands of clients nationwide & worldwide in all aspects of IRS offshore & voluntary disclosure and compliance during his 20-year career as an Attorney.
Sean holds a Master's in Tax Law from one of the top Tax LL.M. programs in the country at
the University of Denver
. He has also earned the prestigious
IRS Enrolled Agent credential
. Mr. Golding's articles have been referenced in such publications as the
Washington Post, Forbes, Nolo, and various Law Journals nationwide
.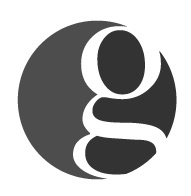 Latest posts by IRS Offshore Voluntary Disclosure Specialist (see all)